posted on October 30, 2014
This place is written as [旧北海道函館支庁庁舎] in Japanese.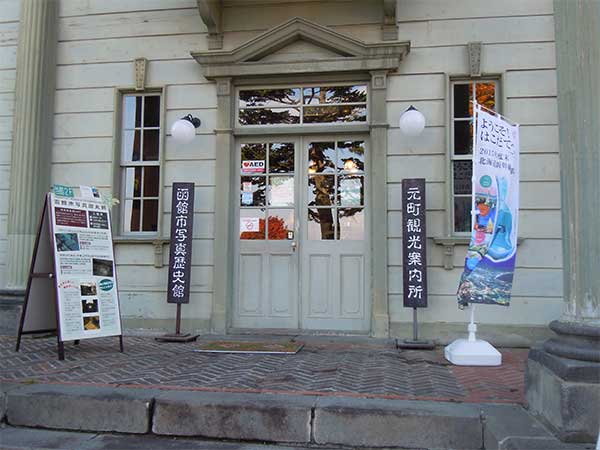 The Former Hakodate Branch Office of Hokkaido Government(旧北海道函館支庁庁舎) is located in Motomachi Park, below the former Public Hall of Hakodate Ward(旧函館区公会堂). This historic building was built in 1909, featuring entasis-style columns. It now houses Hakodate City Museum of Photography History(函館市写真歴史館) on the 2nd floor and Hakodate City Motomachi Tourist Information Office on the 1st floor.(函館市元町観光情報館).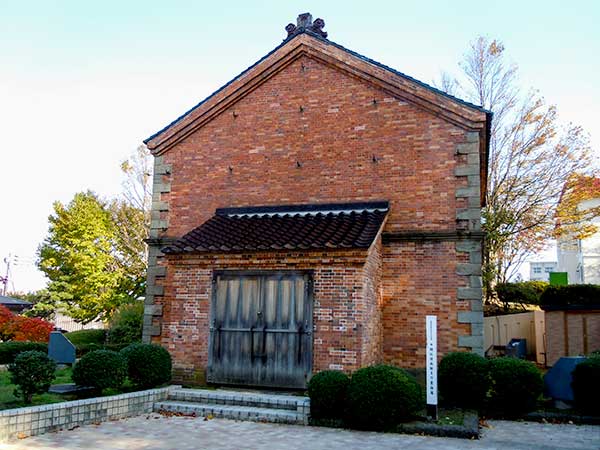 There are about 300 items in the museum for photograph, such as old cameras and a plate of daguerreotype. Especially this daguerreotype is the oldest existing one in Japan which took Ishizuka Kanzo, Matsumae magistrate and his three attendants in 1854. This is so valuable and important historical item, then the displayed item is imitation and the real one is housed in the Hakodate City Museum(函館市立博物館). The red brick building just next is the document warehouse for Kaitakushi, Colonization Commission in the Meiji era. It is also a historical building.
Access
Take a tram to Suehiro-cho(末広町) and 5 min walk.
Open
April to Octover 9:00 – 19:00 November to March 9:00 – 17:00
Close
Open all the year
Admission Fee: Hakodate City Museum of Photography History(函館市写真歴史館)
Adult: ¥200
Student: ¥100
A groupe more than 15 persons: 20% discount available
Neighborhood
Old Public Hall of Hakodate Ward
The Former Soma Residence
Motomachi Park
Motomachi Roman Catholic Church
Hakodate Orthodox Church
Hakodate Episcopal Church of Japan
Foreigners' Cemetery
Koryu-ji temple
Old Russian Consulate
Related Article