posted on September 2, 2014
This place is written as [五稜郭] in Japanese.
Goryokaku(五稜郭) is one of the most important historical place in the Meiji era. Boshin War and Hakodate War took place here. Buyo Enomoto and Toshizo Hijikata fought the last battle with their Shinsengumi troops; that was Tokugawa Shogunate police and military force located in Kyoto and dedicated to suppressing anti-Shogunate activities in the Edo period. After Tokugawa surrendered, the end of Shogunate period, they had to run away to the north of Japan, Hokkaido. They had been staying in Hakodate for some years before under occupation of the Meiji government troops.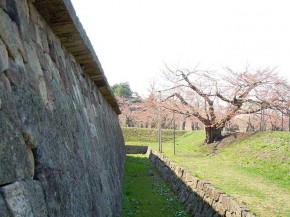 These legends, Hijikata's last fighting, has been handed down to people of Hakodate City. So that in every year, the contest of Toshizo Hijikata is held in Goryokaku, the middle of May. Participants are supposed to compete how dramatic they perform Hijikata's death. The winner gets ¥100,000 prize money and he/she can take part in the parade next day. This is the most exciting events in Goryokaku and worth looking and why don't you try?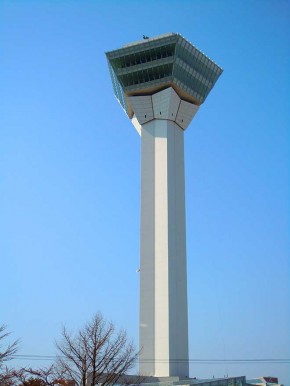 Also Goryokaku is one of the most famous place looking at cherry blossoms in Hokkaido. The star-shaped cherry blossoms bloom gorgeous. In the winter, it is lighted up at night and you can enjoy mystic Goryokaku floating in the white snow. From Goryokaku Tower, this is the best view of it, really worth visiting when you stay in Hakodate in the winter. Don't miss it.
Goryokaku Tower(五稜郭タワー)
Access from Hakodate Sta.
20 minutes by streetcar to the Goryokaku Koen-Mae streetcar stop
15 minutes on foot
Open
April 21 – October 20; 8:00 – 19:00
October 21 – April 20; 9:00 – 18:00
Address
43-9, Goryokaku-cho, Hakodate
TEL
Tower Observatory Admission Fee
WEB
Hakodate Magistrate's Office(函館奉行所)
Access
from Hakodate Sta
20 minutes by streetcar to the Goryokaku Koen-Mae streetcar stop
20 minutes on foot
Open
April – October; 9:00 – 18:00
November – March; 9:00 – 17:00
Address
44, Goryokaku-cho, Hakodate
TEL
Admittion Fee
WEB