posted on October 28, 2014
This place is written as [高龍寺] in Japanese.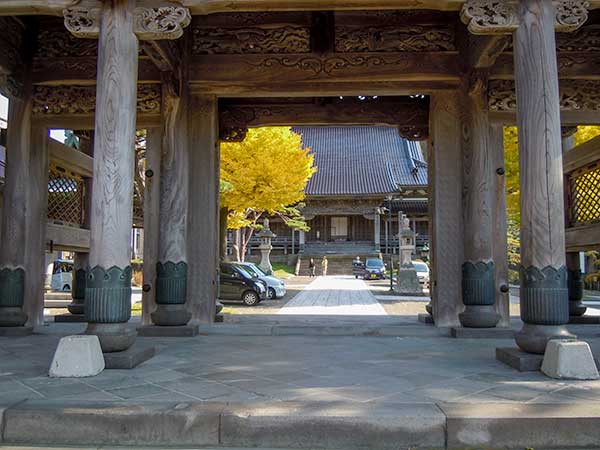 Koryu-ji Temple(高龍寺) is located in the foot of Mt.Hakodate and near Hakodate fishing port, the north-west side of Mt.Hakodate.
The temple is the oldest existing one in Hakodate.  The main gate is outstanding and its historical value is so important to designate as National cultural properties. Koryuji was located originally in Kameda, north-ward of JR Hakodate station founded by a Buddhist, Banshitsu-Horyu, who was the 4th successive chief priests of Hogen-ji in Matsumae.
After that the temple moved here in 1879 and has survived several vast fires in Hakodate from its foundation. Koryuji only has a typical style of Japanese temple in Hakodate. There are not so many old temples in Hokkaido like Honshu, main-land of Japan. Koryu-ji is one of them and very important temple which shows the history of Hakodate.
Access
Take a bus to Koryuji-mae (高龍寺前).
Open
Admission Fee
Facilities
Sanmon, Main gate
Main building
warehouse — storing several items for ceremony
Kaizan-do — worshipping the successive chief priests and 500 Rakans
Ihai-do — worshipping mortuary tablets of ancestors.
Konpira-do — worship the fishing god for safety of fishing
Suibansha — place for purify
Shorou, Bell — ring a bell in the morning and the evening
Kori — Temple's office
Neighborhood
Hakodate Doc
Foreigners' Cemetery in Hakodate (外人墓地)
JIzo-ji Temple
Shomyoji Temple
Former Russian Consulate
Yamanoue JInjya Shrine
Related Article