posted on October 17, 2014
This place is written as [北海道大学] in Japanese.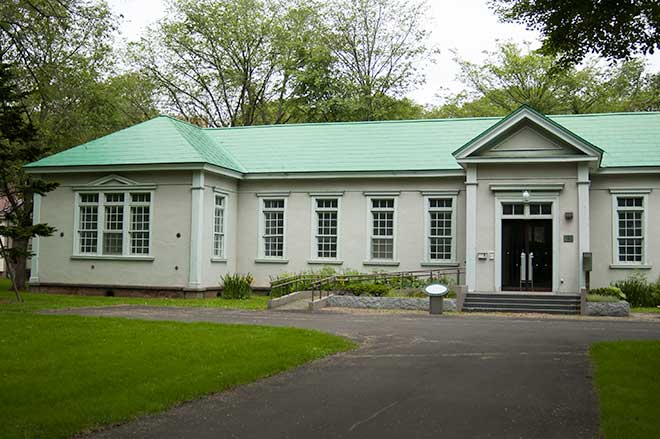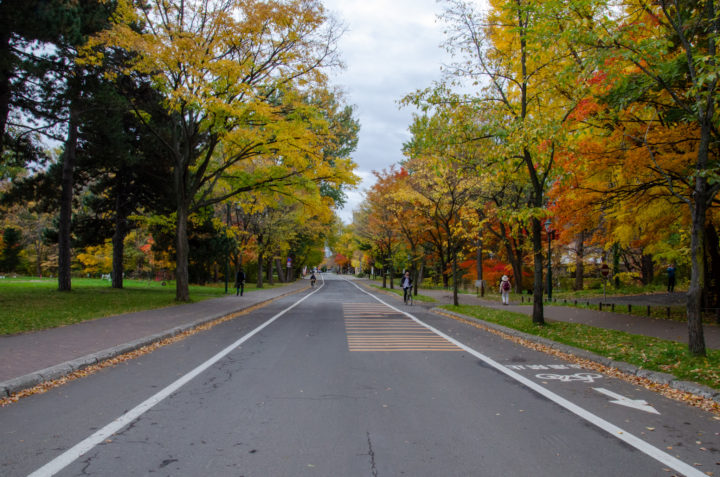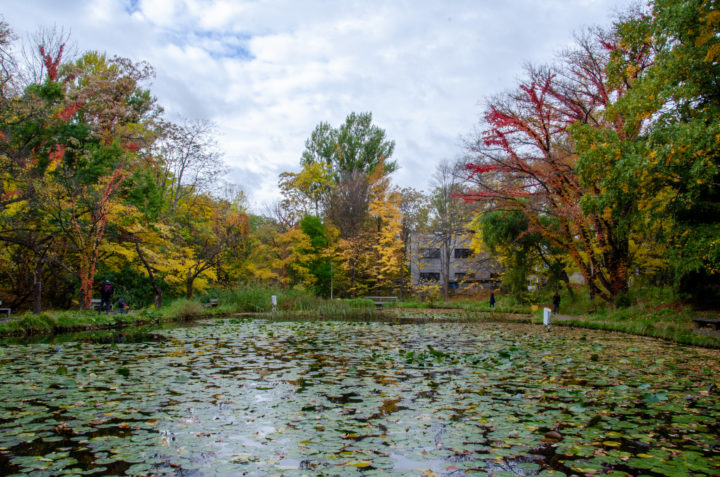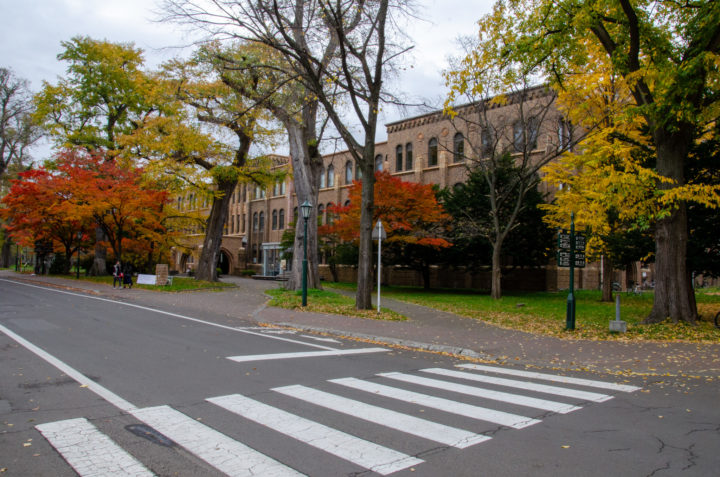 Hokkaido University is not only the place for education but also sightseeing for travelers. It is one of the national universities of Japan. It is a member of the National Seven Universities, which were established as the best national higher education or research institute. Hokkaido University is often called 'Hokudai'(北大). It is located in just north of Sapporo Station, 5 minutes by walk. Its campus is stretching approximately 2.4 kilometers northward. It is considered as one of the top universities in Japan.
Marathon race of Tokyo 2020 Olympic Game is held here where many runners go through three times. It will be so exciting.
See this article: Where to look at Marathon and Race Walk in Sapporo of Tokyo 2020 Olympic Game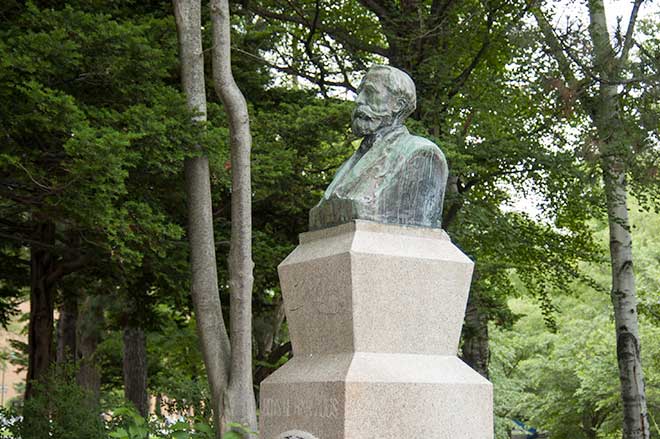 Hokkaido University was originally founded in 1876 as Sapporo Agricultural College by William S. Clark. In 1907, Tohoku Imperial University set up the faculty of Agriculture in Sapporo. Subsequently, that became Sapporo Agricultural College. On April 1, 1918. It was settled as the 5th Imperial Universities. The School of Medicine was established in 1919, at which time the Agricultural College became the Faculty of Agriculture. This was followed by the Faculty of Engineering, the Faculty of Science, and finally in 1947, the Faculty of Law and Literature. The current name of Hokkaido University also came into use in 1947. In 1953, the Graduate School was established. When the first president, William S. Clark left Sapporo Agricultural College for his home, United States of America, he,riding hourse, said to his students, 'Boys be ambitious.' This is the key educational philosophy of Hokkaido University.
His another statue is settled in Hitsujigaoka Observatory Hill.
See this article about Hitsujigaoka: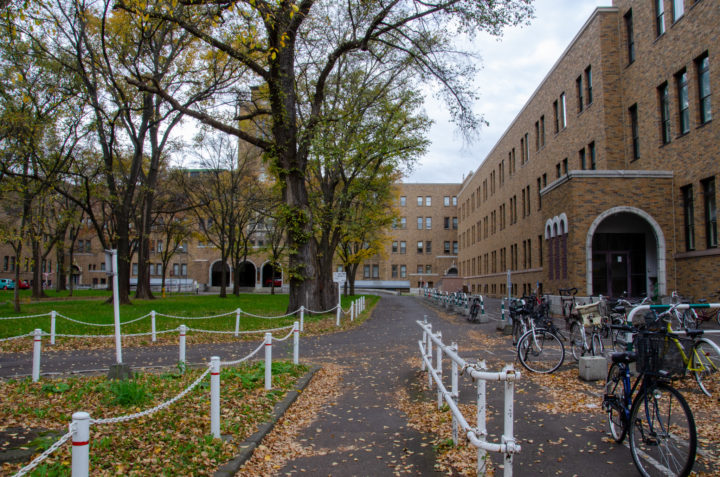 Access
5 minutes from Sapporo Station
Parking
No parking in the university
You can park below.
100 yen per 30 min (7:00-19:00), max fee 1,000 yen per day
100 yen per 60 min (19:00-7:00), max fee 400 yen per day
Other reasonable parking around Sapporo station area. 
See this article: Where to Park My Car in Sapporo Station Area, 12 reasonable parkings
Place to visit
Hokkaido University Information Center "Elm no Mori" (Left side building at the main gate)
Clark Memorial Student Center Clark Shokudo (cafeteria) — you can have a meal reasonably. see more information for University dining
The Hokkaido University Museum — worth visiting, some fossil of dinosaur is here.
Model Barn — historical place and worth visiting
Library Faculty House Trillium — events and exhibition see Sapporo Campus Map by Google
Related Article