posted on October 26, 2019
Ginkgo trees standing in line from the main gate of the Faculty of Science in Hokkaido University, are very famous to a citizen of Sapporo city.
Map indicates the route I walked. Total walking time is just 60 minutes from Parking my car to back to may car. Showing A red parking mark, it is the cheapest parking around here, I guess. 100 yen per 30 minutes.
It is 100% of Autumn color and best time to see right now, Oct 29, 2019.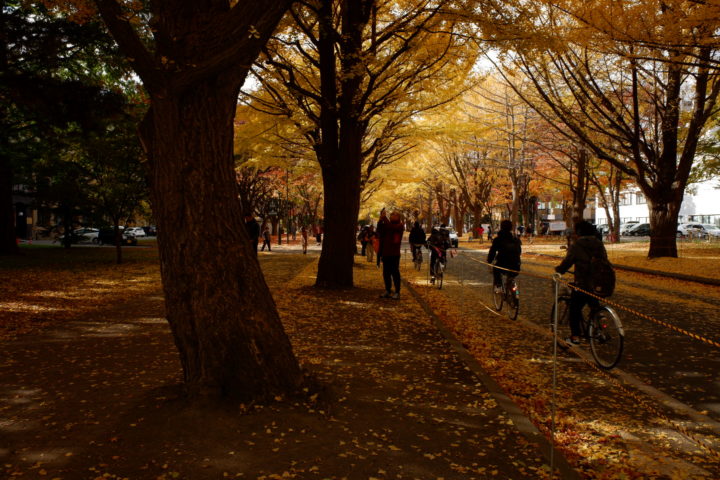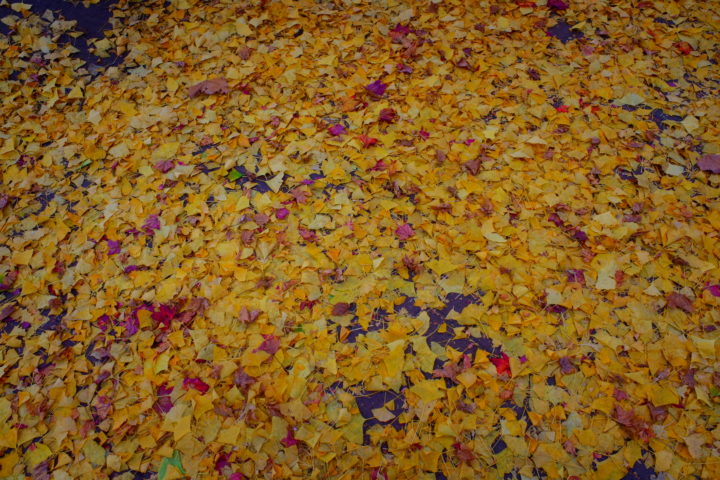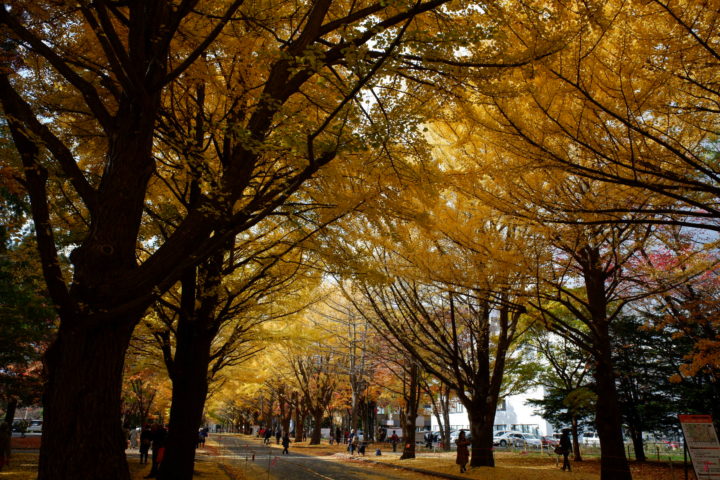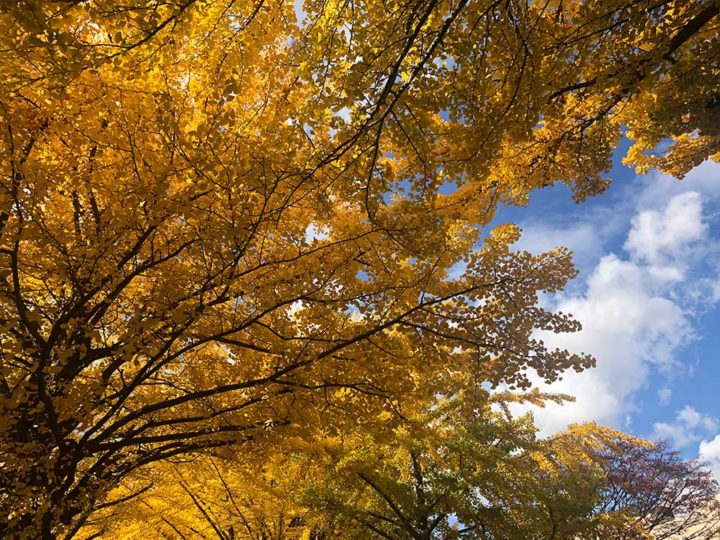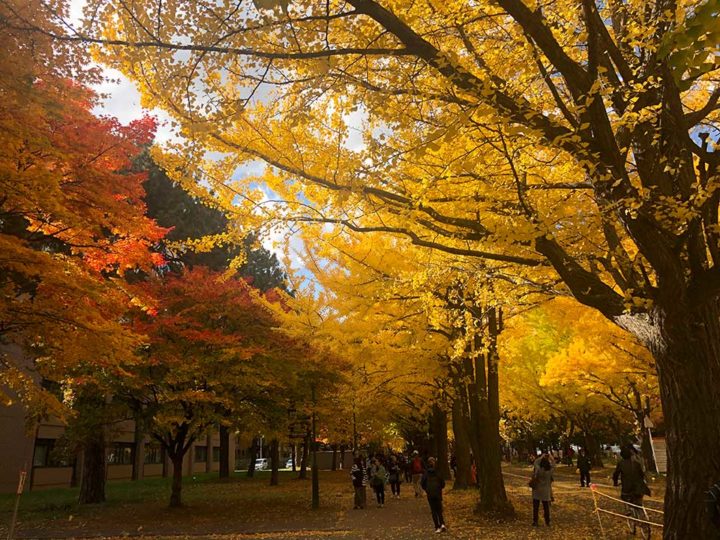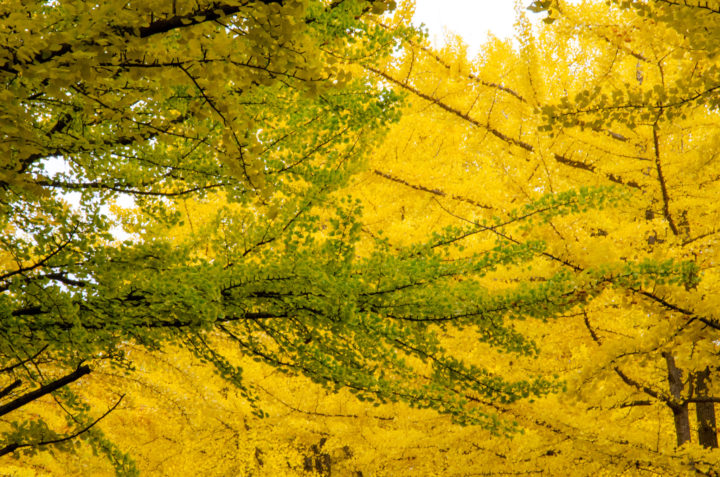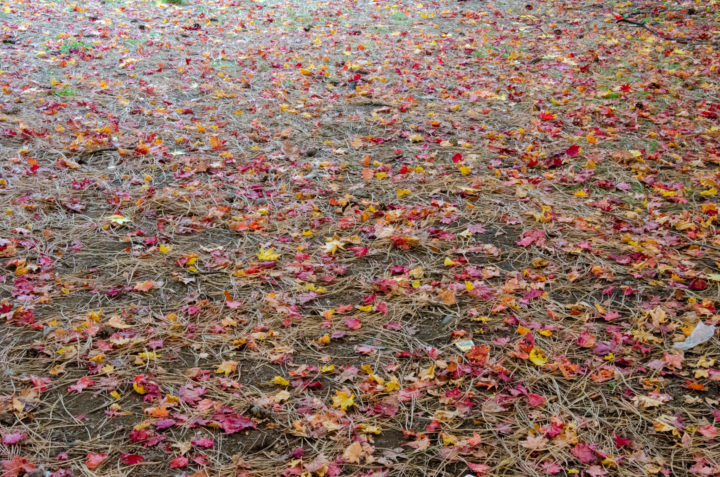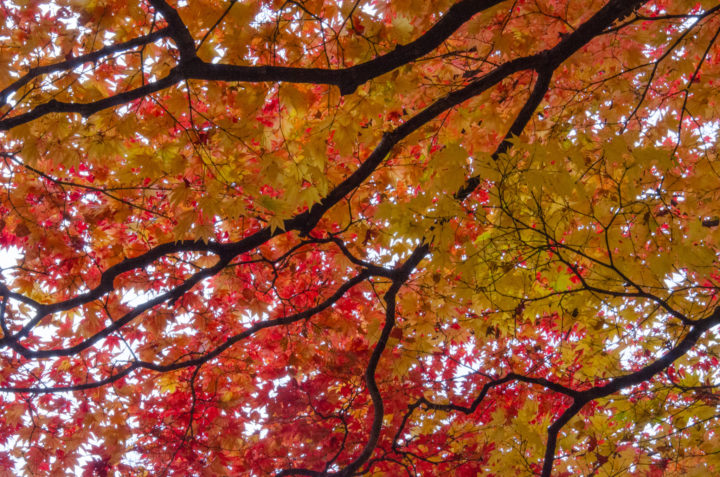 This day, October 26, 2019 is planned to have the festival called Konyo-sai. But the university had been threatened as indiscriminate murder for students and people who participate by mail Oct 18. They canceled its festival on Oct 26-27, this weekend.
This is  going to be a bad precedent for yielding to the threatening. I hate this idea. I don't think this kind of decision makes it better. It's upset! But most Japanese think this is a right choice.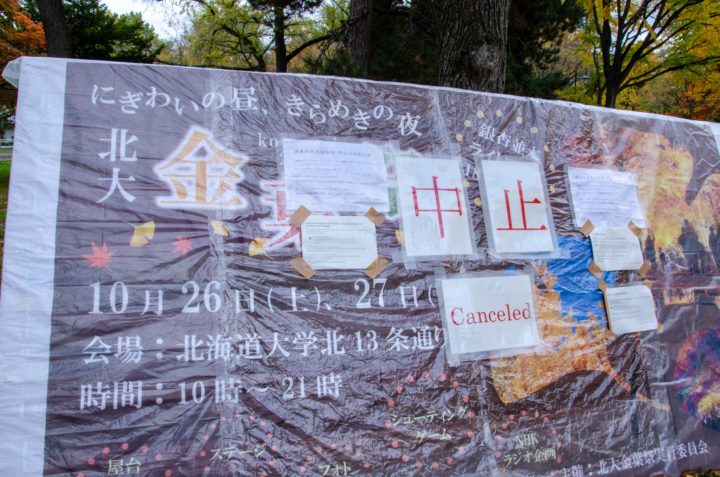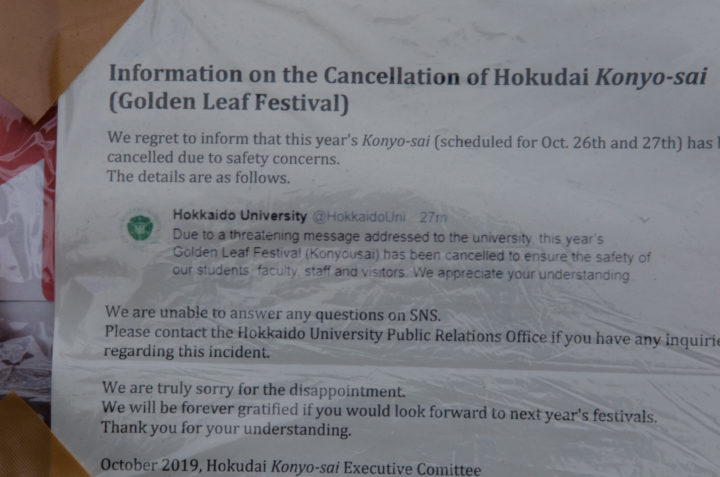 Anyway, You can see the beautiful red and yellow leaves until the beginning of November.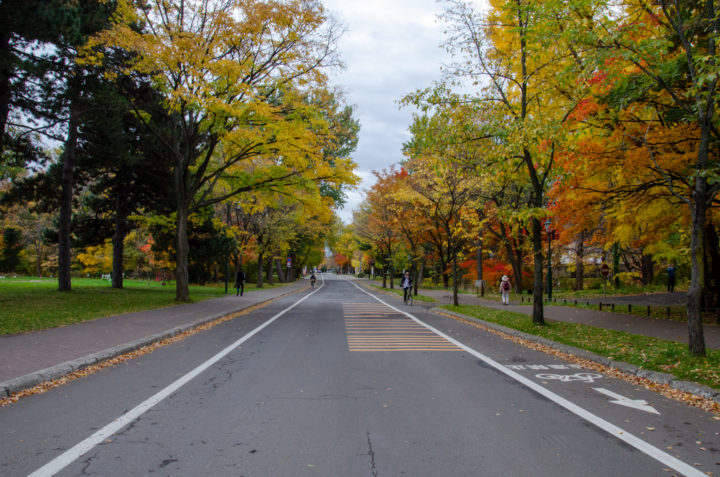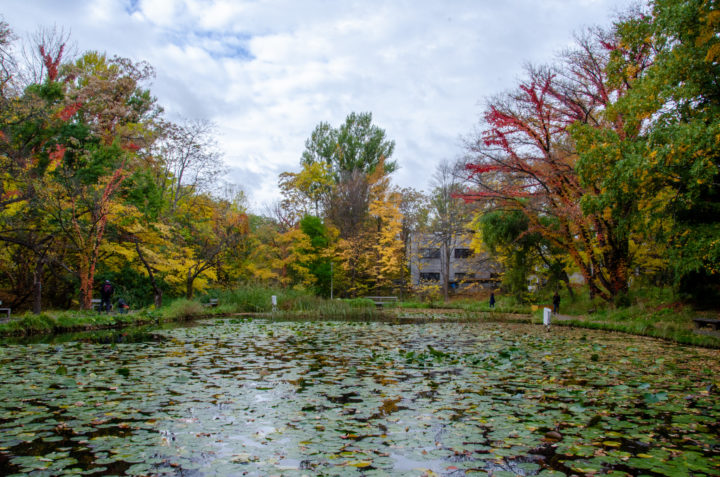 The campus is full of beautiful nature and historical buildings. The museum is for free admission. You should go there.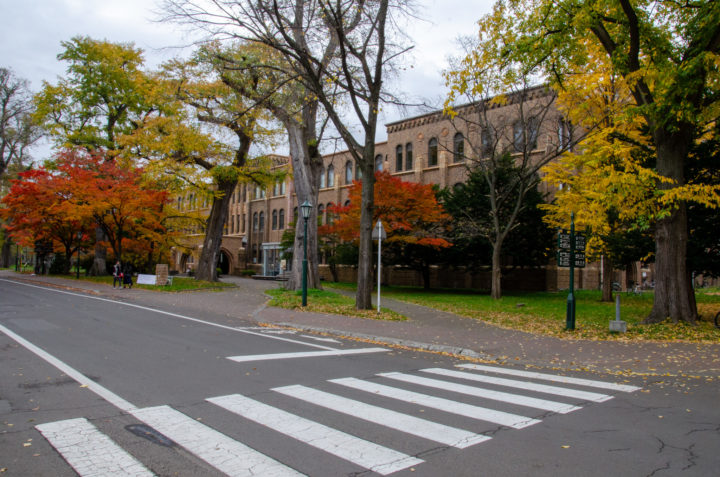 More, you will find a Seicomart where you get your lunch and a hot drink. You can have a seat at upstairs room and terrace.
There are some restaurants and shops in campus.