February 7, 2016
International Snow Sculpture Contest, Odori 11 chome, has been completed on Sunday, 7th February 2016. 
The level and skill of each team is pretty high. There are many visitors around the snow sculpture. The weather was so nice and cold that snow condition was pretty good this year.
Last year, there was merciless rain right after opening Snow Festival, so that all of sculptures in the venue were destroyed in order to avoid corruption and to ensure safety for visitors.
The cold weather is good for Sapporo Snow Festival this year.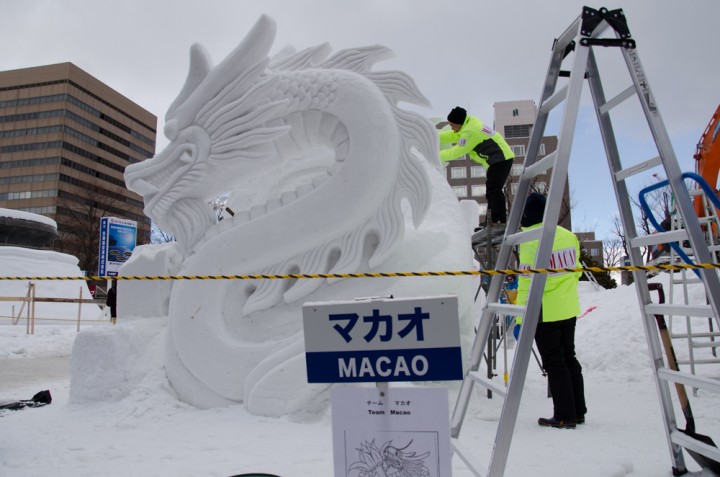 Team Macao. Golden Lotus Flower Embraced by Dragon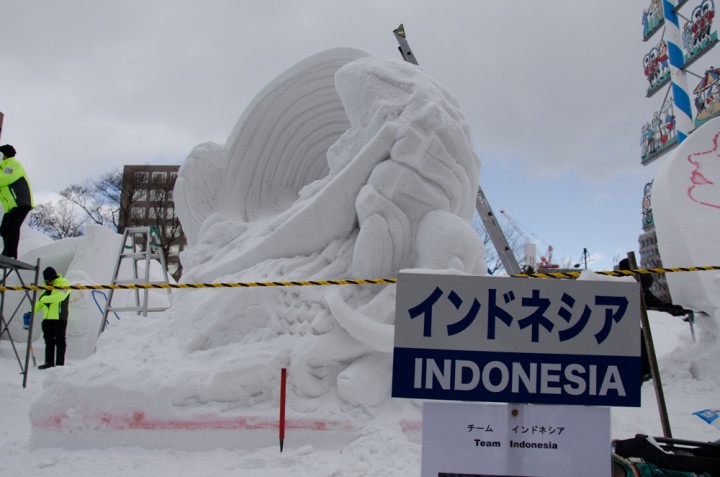 Team Indonesia. Tsunami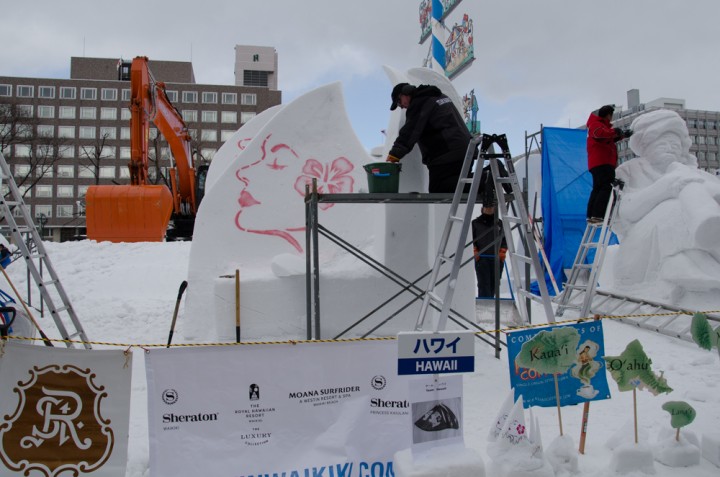 Team Hawaii. The Hawaiian Shadows
Female face painted on the wall? or something sail of a yacht?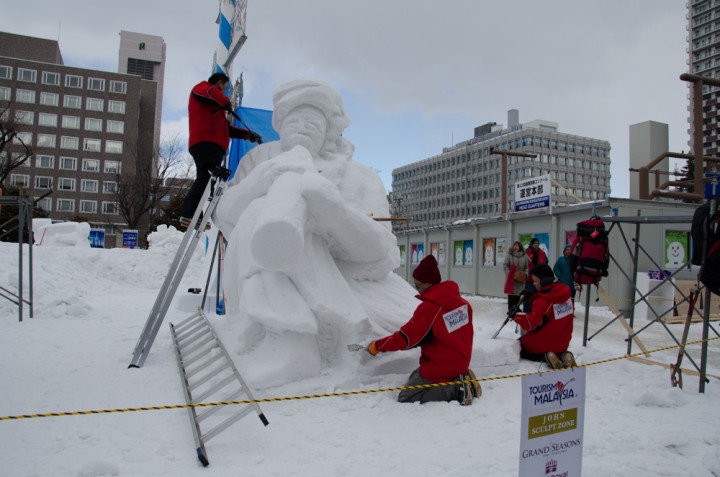 Team Malaysia. Seruling Player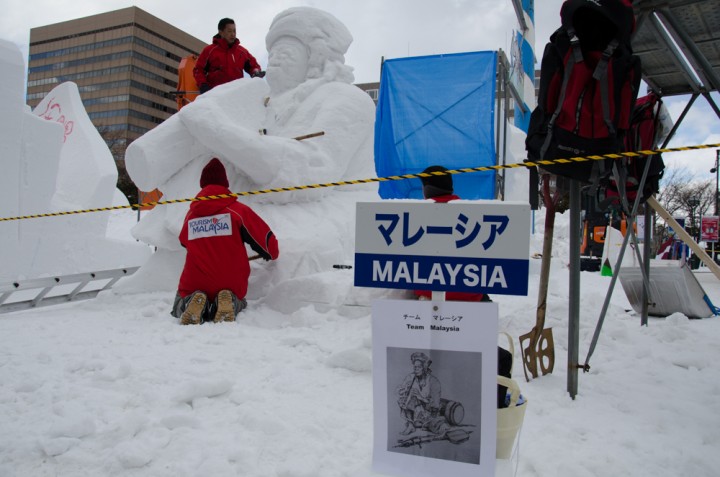 Musician?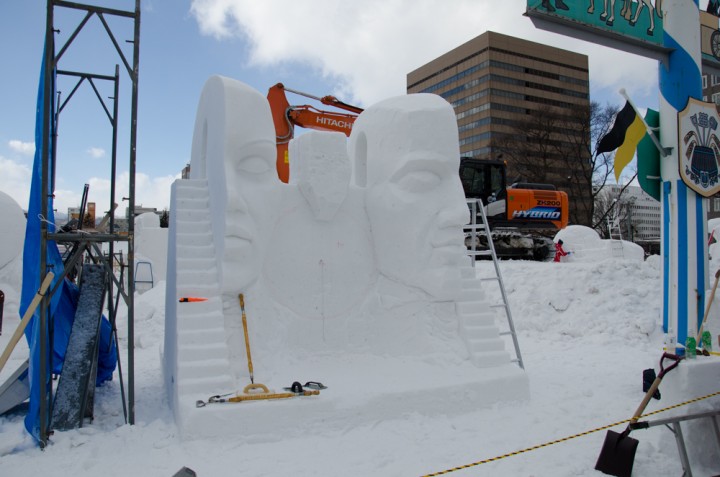 Team Latvia. The Bridge
Artistic and symbolic work that I love.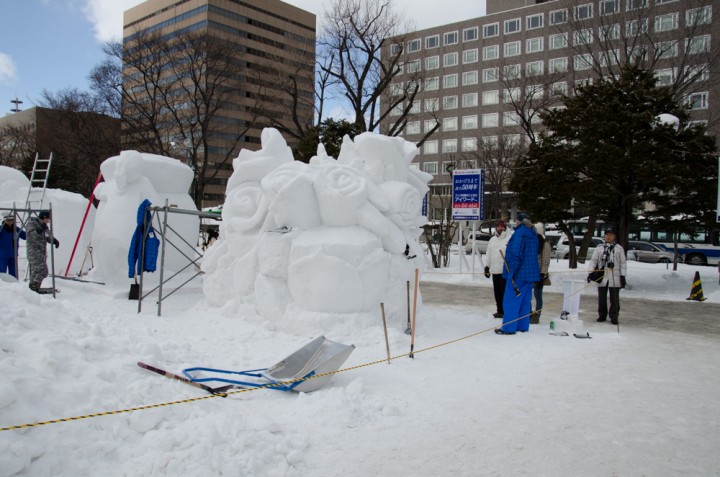 Team USA from Portland. Bouquet of Roses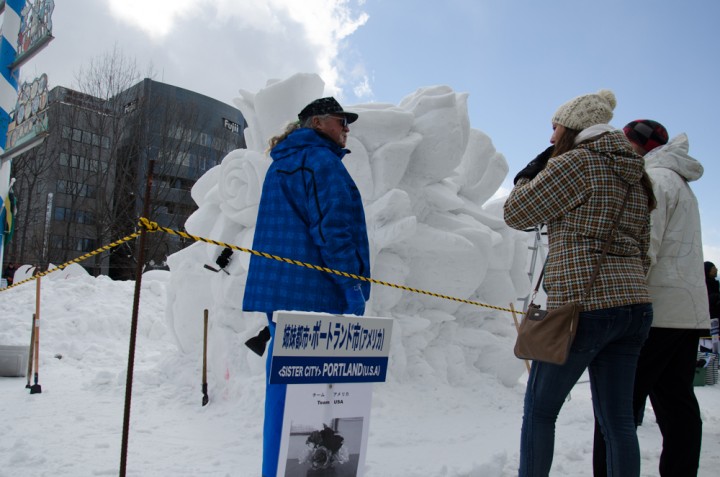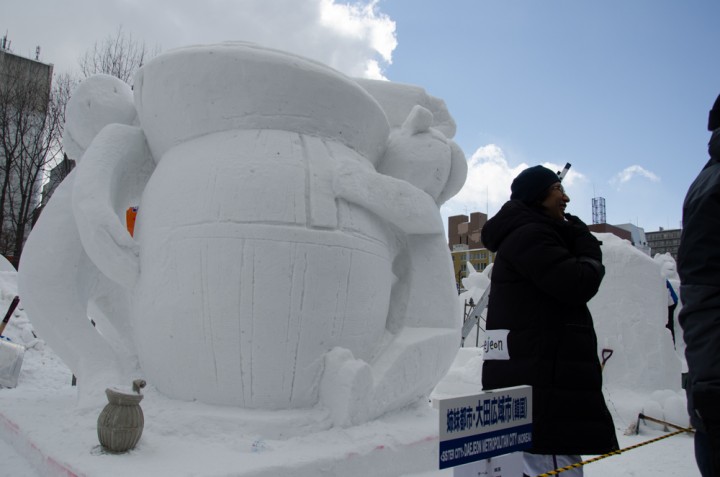 Team Korea. Lonely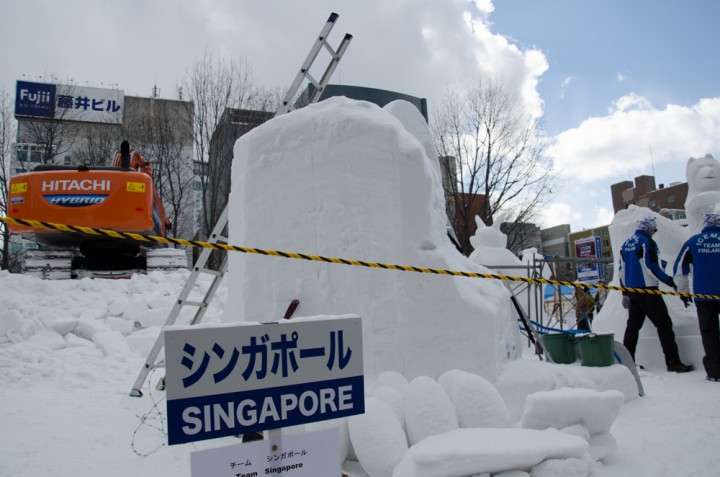 Team Singapore. Don`t Poach・Stop Poaching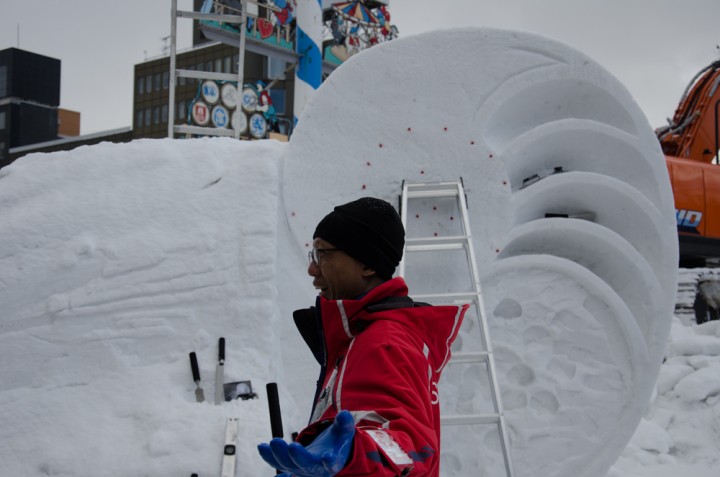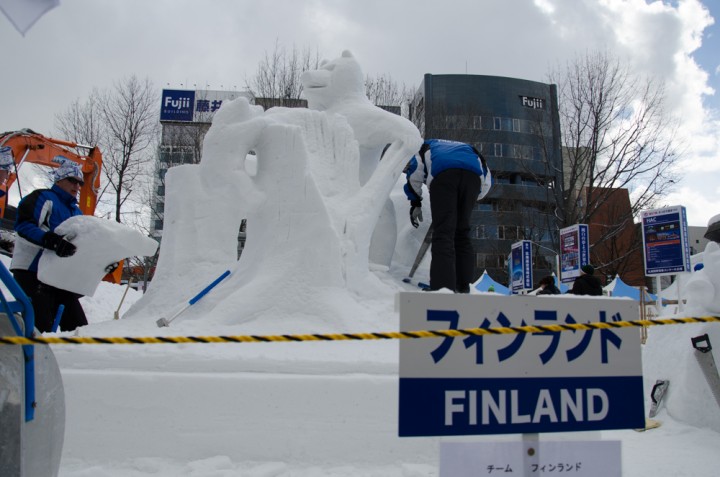 Team Finland. The Education of Life
Bears playing or Bear family. looks like fun.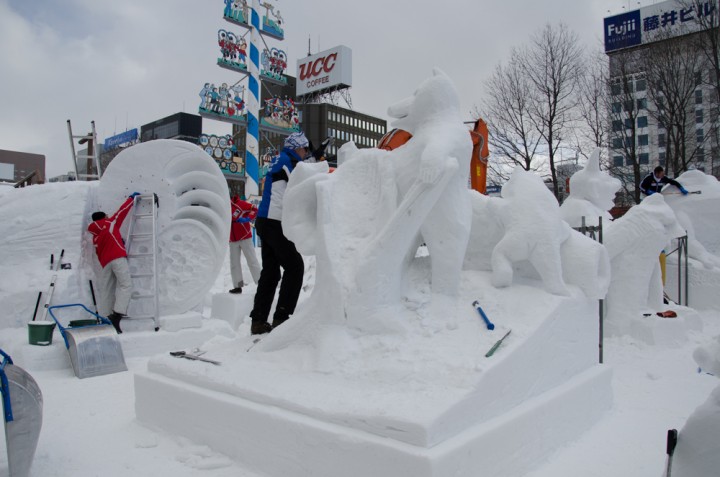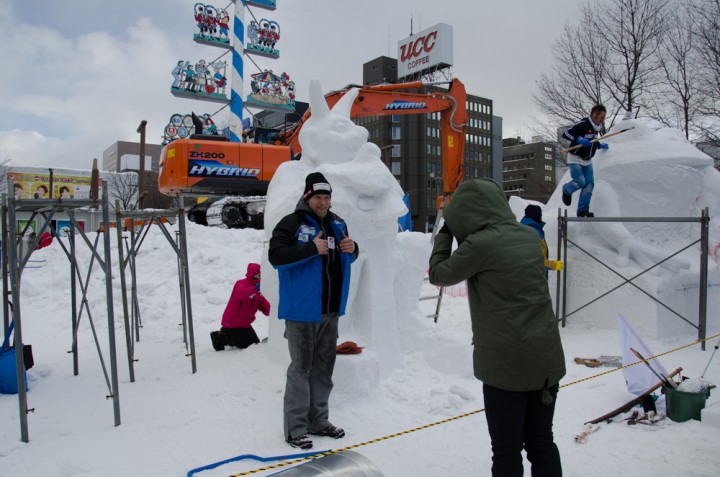 Team Poland. Duch Gór – "The Mountain Spirit"
It looks like from fairy tale, doesn't it?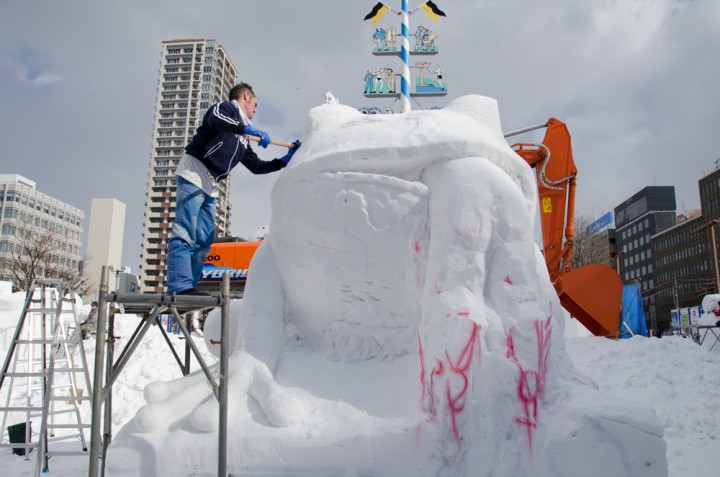 Team Australia. Frogozilla
Eating a human body.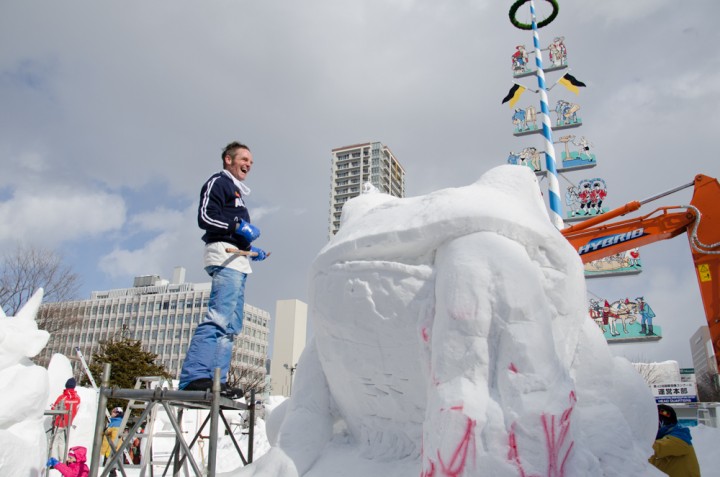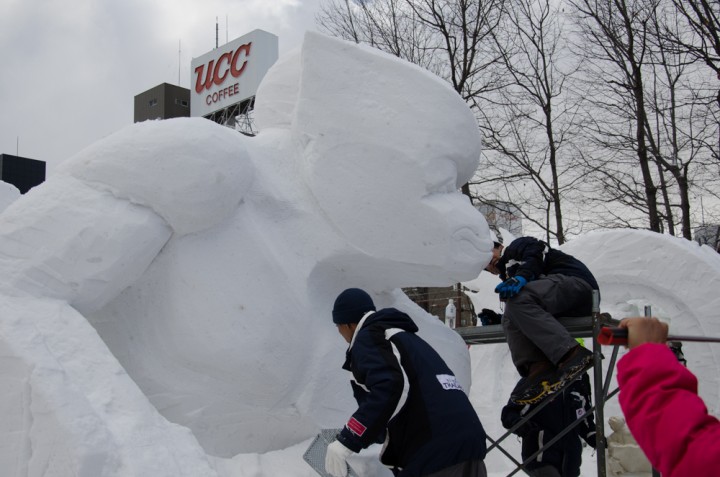 Team Thailand. Hanuman The Immortal
They were surrounded by many visitors maybe coming from Thailand.