posted on November 6, 2019
When it comes to park your car, you don't know where to park, to be reasonable and suitable. We recommend these parking areas where you can see Google map above.
Usually it is higher in location alongside Otaru canal and the main street. You could spend more than 1000 yen per hour, it's not kidding. 
But you take a few minutes walk from Otaru canal, you will find a reasonable parking there we show you.
Check and Click Fleemy icon on the map.
Otaru city public parking (小樽市観光駐車場)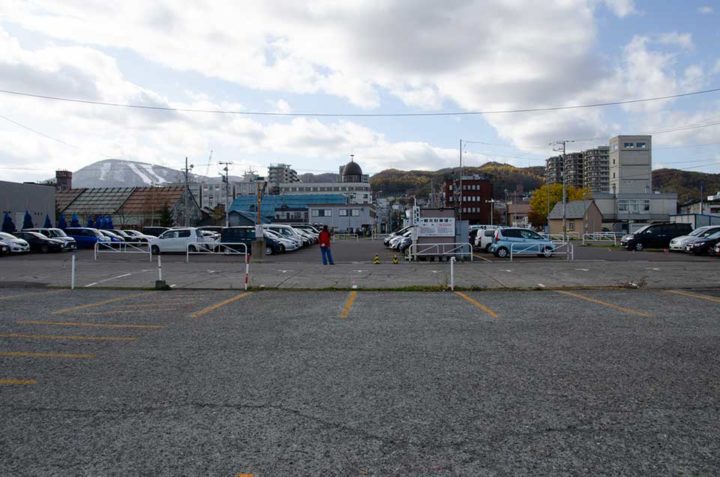 3 minutes walk to Otaru canal. This is reasonable price and a good location near Otaru canal. The parking is operated by Otaru city. This is one of the best and the cheepest one.
suitable for a long term parking
Parking Fee
standard size car: 600 yen/day
motorcycle: 200 yen/day
large size automobile: 1,000 yen/day
Open
You can enter the parking during these time below. You may park until 24:00. That means you can park your car until 24:00 if you enter between these times.
April – November
7:00-19:00
*no parking during Ushio Festival
December – March
7:00-18:00
*7:00-21:00 during Snow Light Path Festival 
capacity
Rental Bike is available right here!
---
Dia Park Shikinai 2 chome
3 minutes to Otaru canal. capacity is so small that you couldn't find any space.
suitable for a long term parking
Parking Fee
500 yen / 24 hours
Advance payment system
Open
Capacity
---
DIA park inaho 3 chome No2
5 minutes to Otaru canal. 
suitable for a long term parking
Parking Fee
600 yen / 12 hours
Advance payment system
Open
Capacity
---
Times Otaru Hanazono
15 minutes to Otaru canal
suitable for a long term parking
Parking Fee
08:00-22:00 200 yen / hour
22:00-08:00 100 yen / hour
Max fee 600 yen within 24 hours you park
Open
Capacity
---
Otaru Inaho Parking
10 minutes to Otaru canal
suitable for a short term parking
Parking Fee
08:00-20:00 100 yen / 30 min
20:00-08:00 100 yen / 2 hours
Max fee 1000 yen within 24 hours you park
Open
Capacity
---
Otaru Grand Parking
10 minutes to Otaru canal
suitable for a short term parking
Parking Fee
Open
Capacity
---
Esse Otaru Shikinai Parking
3 minutes to Otaru canal
suitable for a short term parking
Parking Fee
Open
Capacity
available 24 cars parking
---
Repark Otaru Inaho 2 chome
10 minutes to Otaru canal
suitable for a short term parking
Parking Fee
200 yen / hour
Max fee 1000 yen within 24 hours you park
19:00-7:00 Max fee 300 yen
Open
Capacity