posted on January 14, 2023
The cold never bothered me anyway…
Yes, you can say that phrase, because you are in the perfect photogenic world. You will forget to be in under -15°C cold place. Why don't you come here Toyokoro for seeing Jewelry ices.
When can you see Jewelry Ices?
In the winter, Toyokoro, located in the east-south Hokkaido, south of Obihiro is the most famous town in Hokkaido year by year with lovely Jewelry Ices. It takes 3 hours and half or less than 4 hours from Sapporo by the expressway. From Obihiro, it is approximately 1 hour.
You are able to see them only from the mid January to the end of February. It is the coldest season that makes the river Tokachi frozen and ices are flowing into the sea, Pacific Ocean, those are rushed back and washed by waves, so that ices become like crystals named Jewelry Ice by local.
There is no other ice like Otsu shore in other shores in Hokkaido according to researchers of Kitami institute of technology.
They has a unique project for jewelry ices in Toyokoro named "Jewelry Ice Project".
http://jewelryice-project.com/jewelryice/
You can see a web camera that shows the Otsu shore all day long and forecast its coming. This is very useful and I'm watching every day for planning when I should go.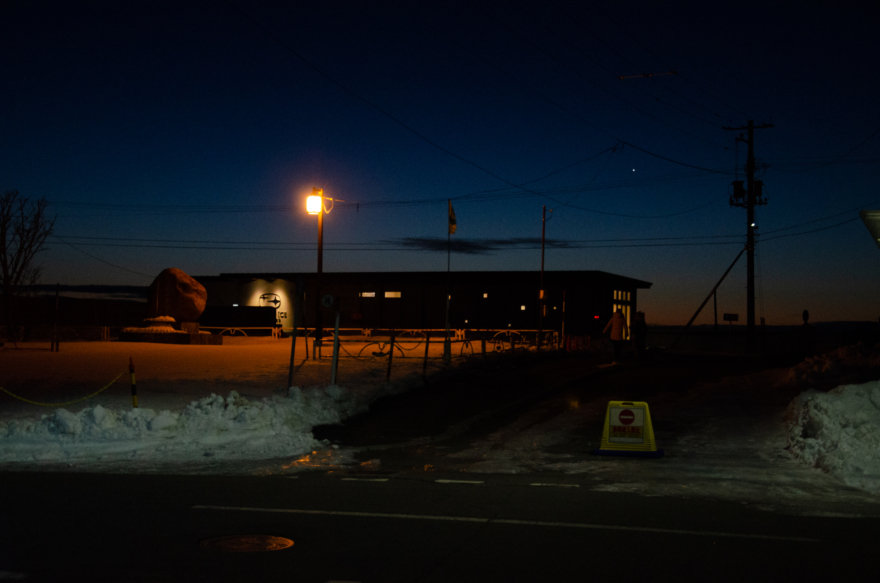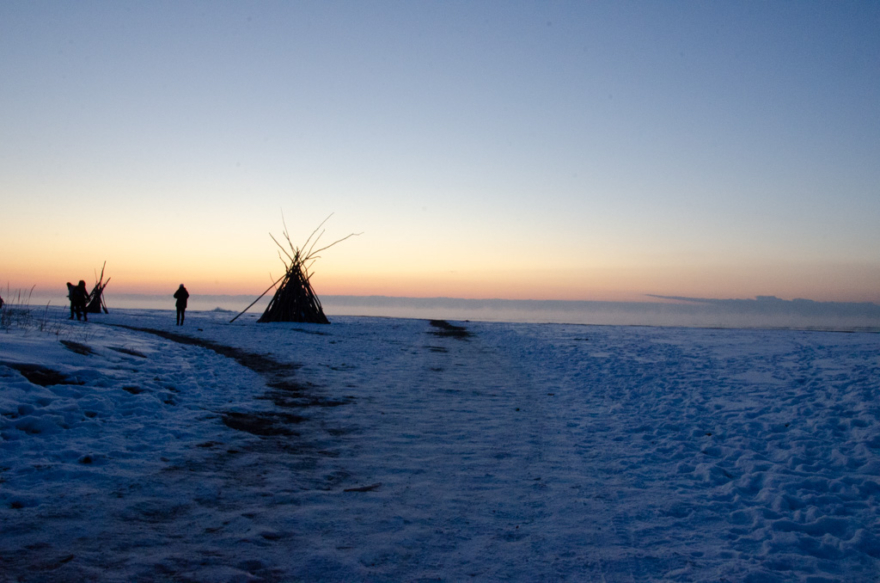 Don't miss a shot behind the holy rising sun
It is very important for you to come here, Otsu shore(大津海岸) before dawn. Because the sunrise should be needed for making a perfect photogenic world which gives ices more shining than you expected.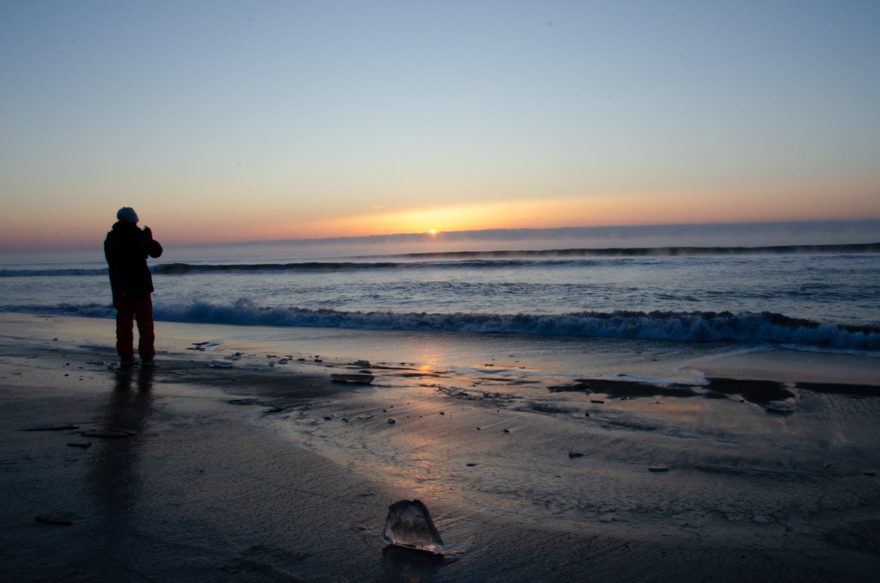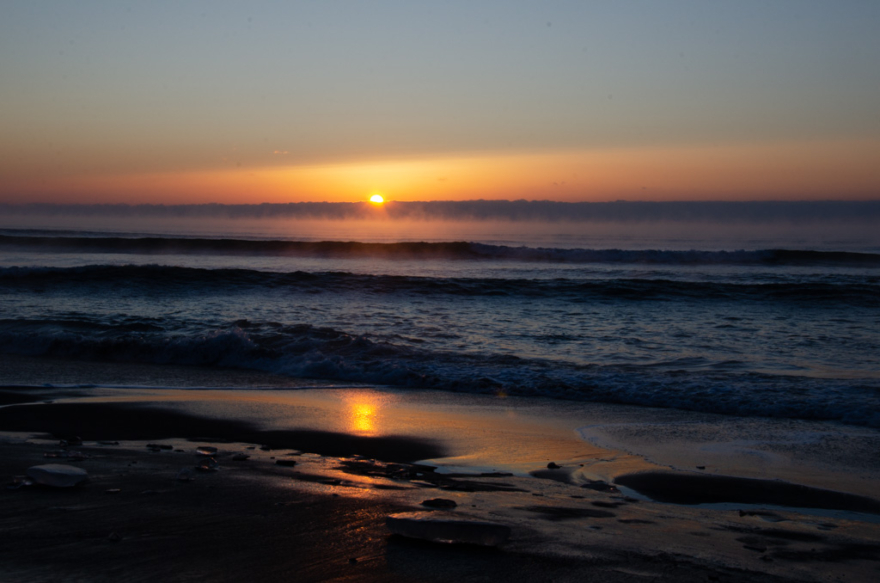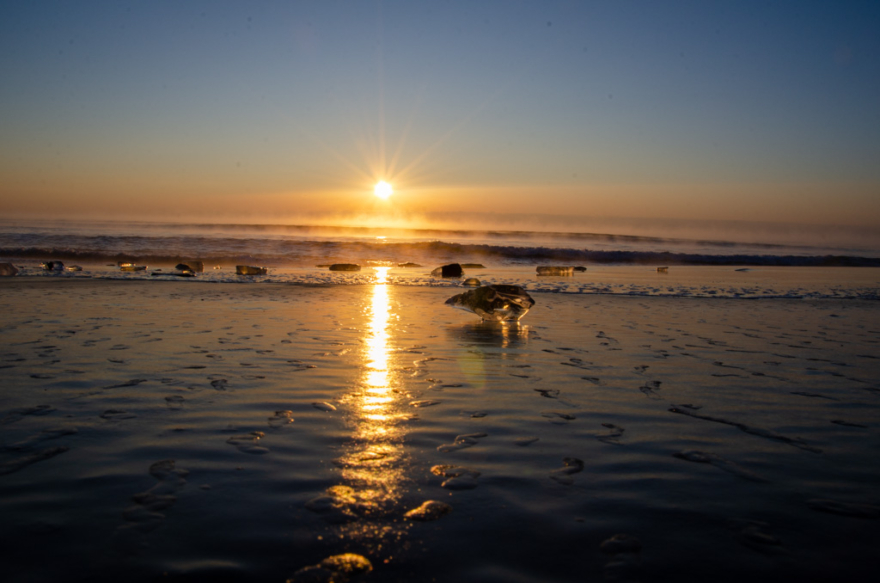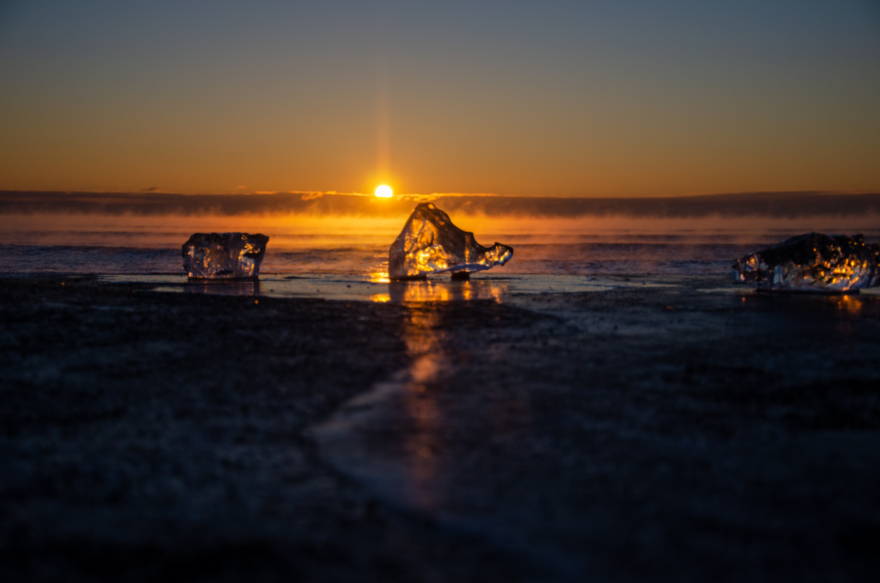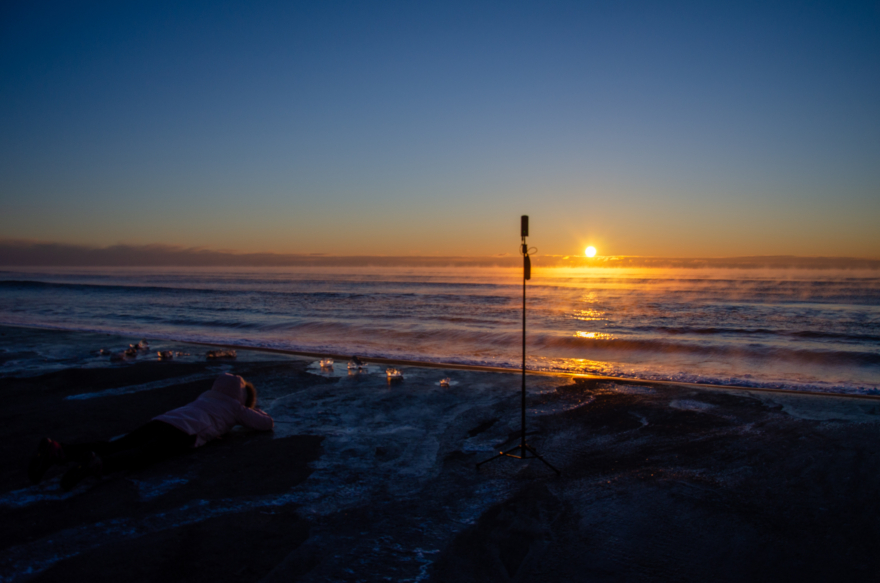 You will find many ices on the sand beech, Otsukaigan(大津海岸) just 100 meters from Jewelry House.
It would be better to find your favorite one before sunrise. The mouth of Tokachi river is approximately 600m from the start point. The sunrise come from the sea and you can take shots of ices with the sunrise behind. That's the big point for you to take better shots. The sunrise give you miracle moments forgetting horrible cold.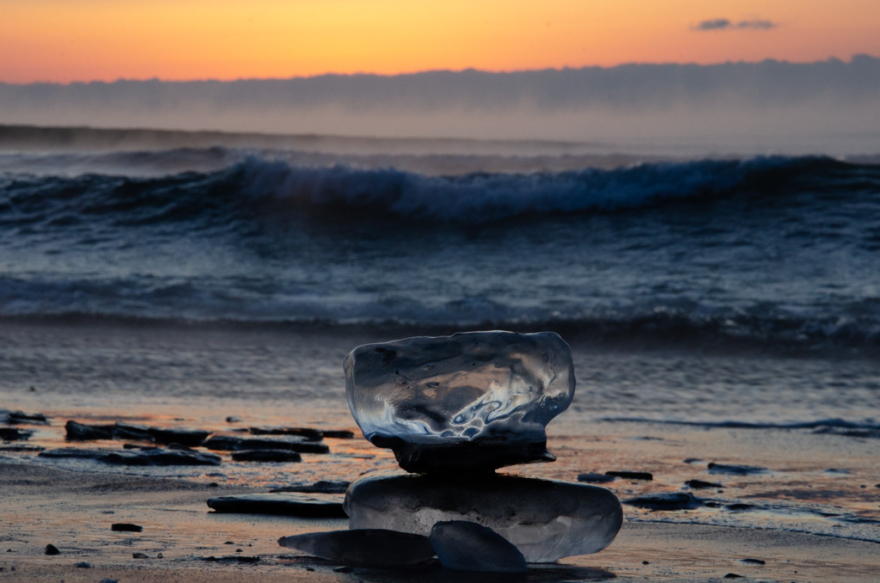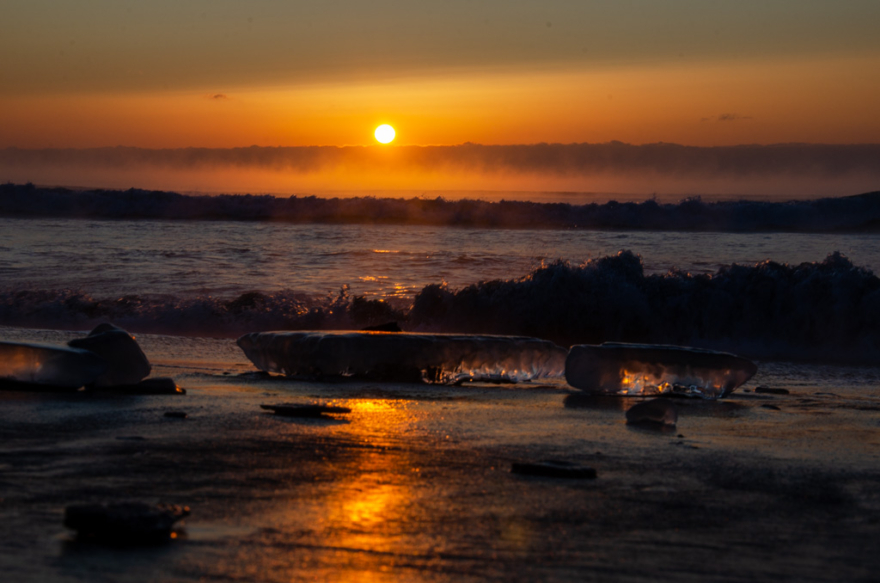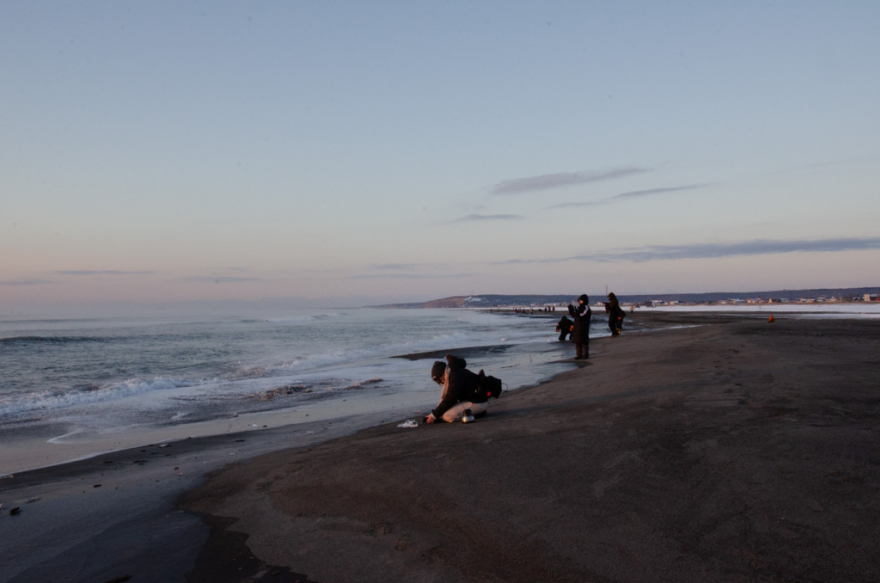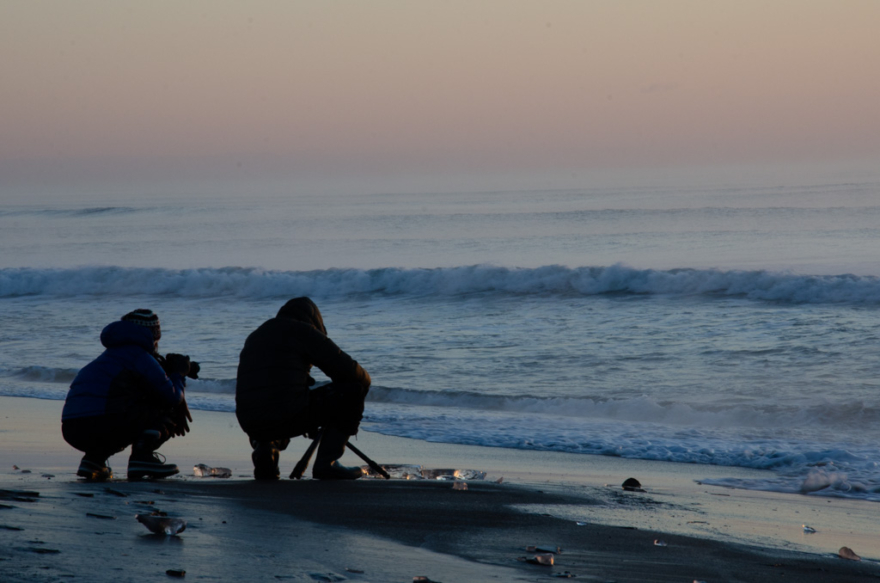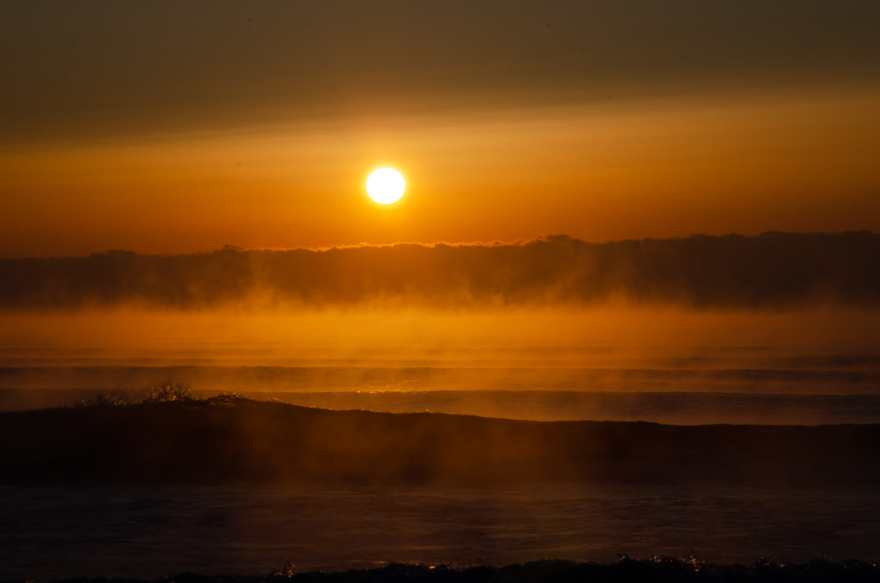 See what a steam on the sea. We are almost in the same as freezing storage. It's so cold!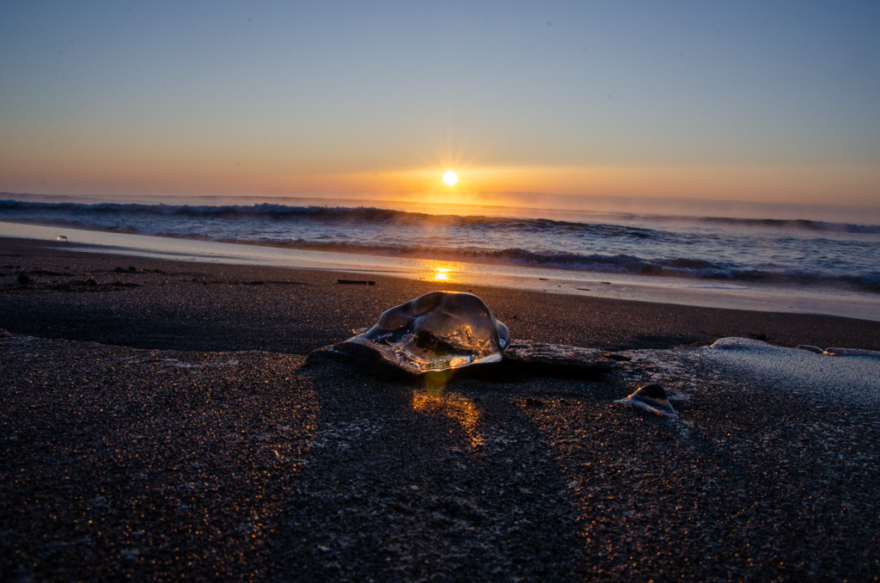 Sunrize makes ices more cristal which is the most beautiful moment.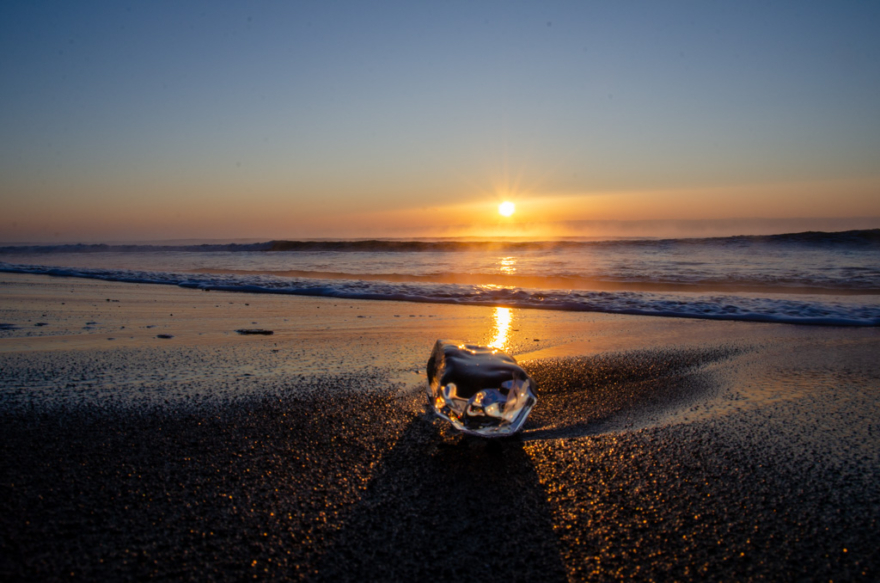 Let us find your own Jewelry Ices.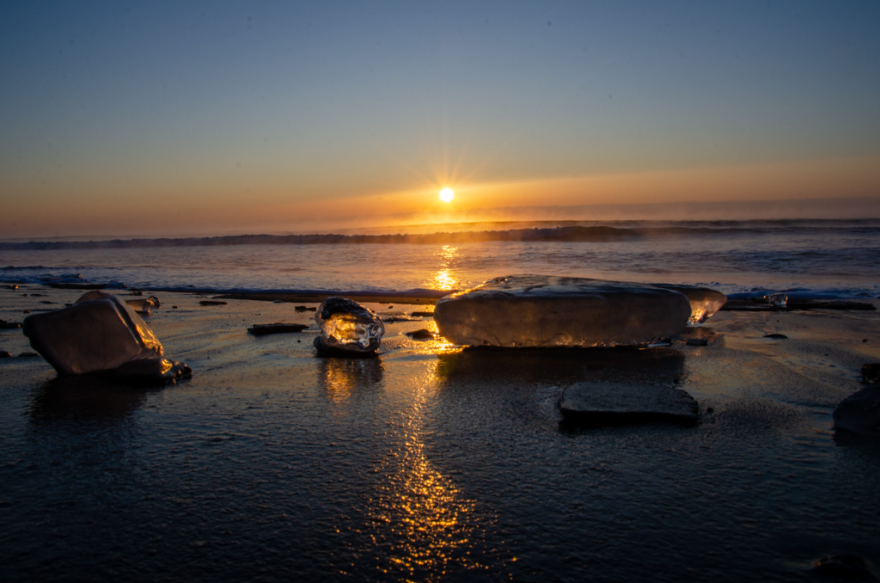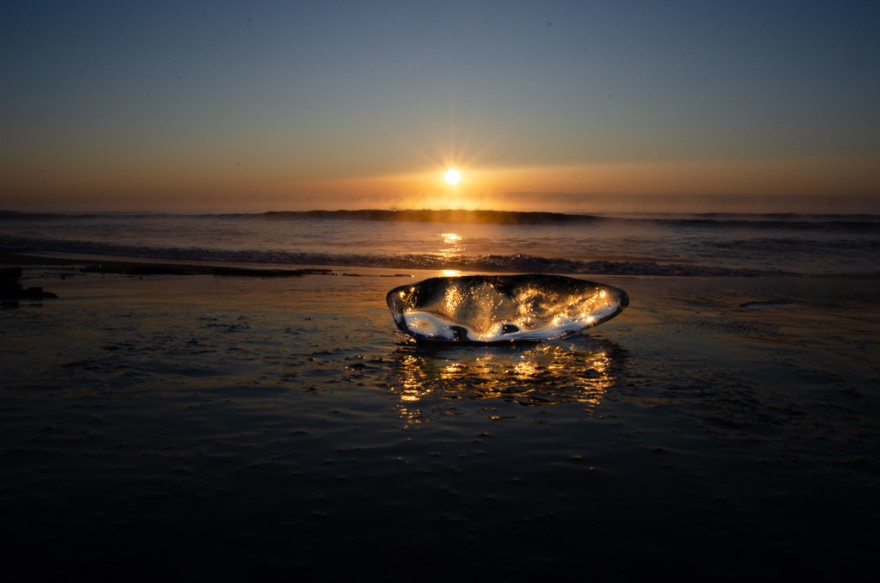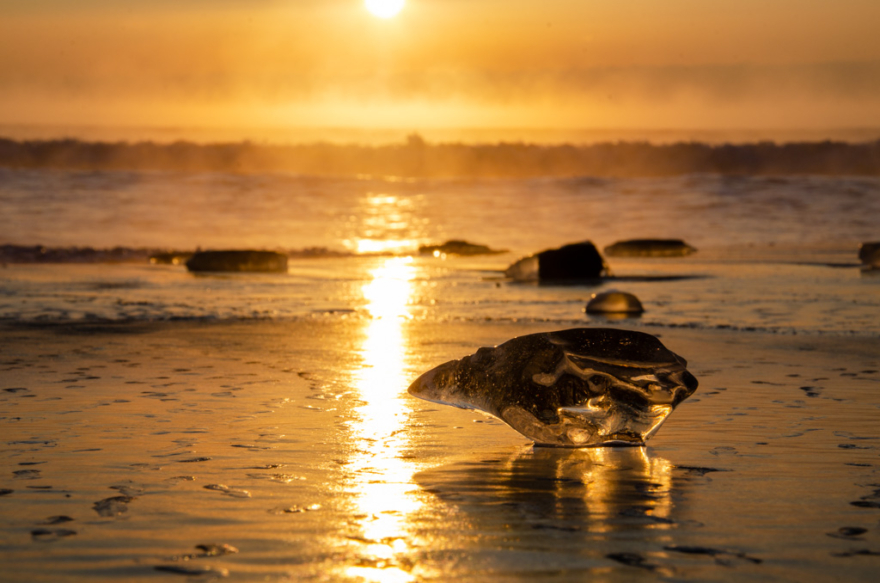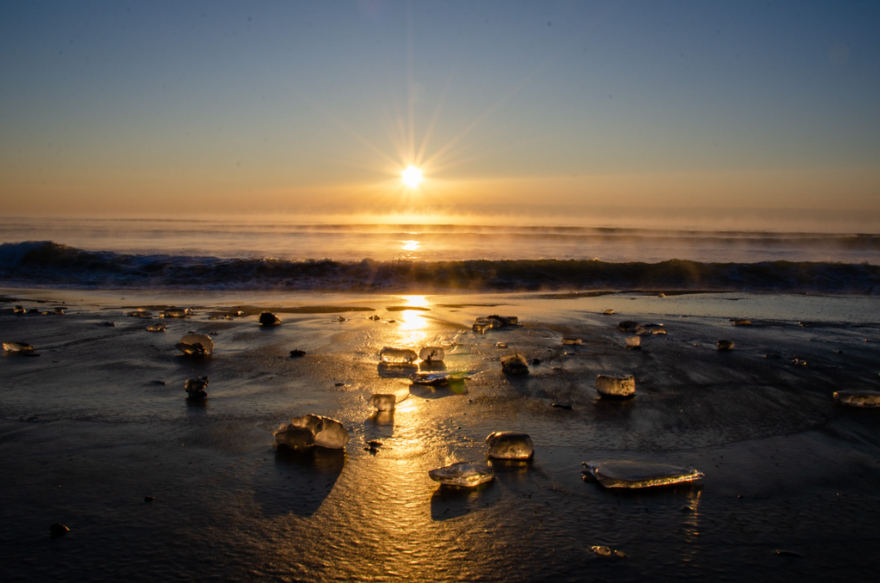 Don't be too close to the waves as taking some shots. If you wore on the waves, you would be freezed in an instant.
In this time, I was taking a picture as laying. The wave was so big and long before I got away from there.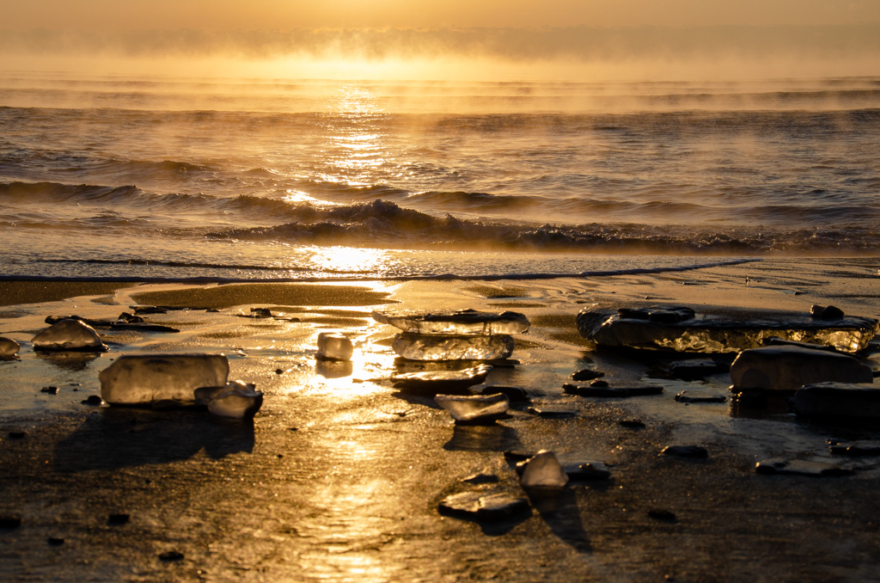 The closer to the mouth of river, the more ices you will find. I pointed out on Googlemaps below. 600-650 meters from Jewelry House.
Marine products are sold in Jewelry House and you take a rest with hot drinks.
Access
From Sapporo
3 hours 50 min by car (by the expressway) Take Do-oh express(道央自動車道) and Do-to(道東自動車道)
Obihiro
Kushiro
Parking
Free parking.
See the location below.
Attention from Toyokoro Town
The parking place is amid in the residential area. Please do not speak louder in the early mourning and please think of their ordinary lives.
Turn of the engine when parking and open / close the door quietly.
Bring back home your garbage.
Do not take photos and look into their houses.
Do not spread out when you walk on the road. Please walk along a sidewalk.
Clothes and equipment
Temperature is approximately -15°C and below on the shore. The more wind, the colder. It is usually strong wind on the shore. You should wear on like a ski wear. Of course you need warm globes. If you don't have any, you'll be frozen within 10 minutes. You would suffer from frostbite on your face or hands. You should be mindful of your clothes.
Ski wear
Kairo(カイロ), heating pads make you happy.
Wool cap or mask
keep your camera warm in your pocket or hands
You need some power equipments for your digital camera or iPhone because of appalling low temperature. You'll feel relieved to bring a battery charger for example. Especially as a small digital camera, it couldn't stay as long as you expect.
I used to bring my RICHO THETA Z1 which can last 1 hour at least in the winter. But here, it is good to carry on 30 minutes at most or worse. That's awful.