posted on September 13, 2014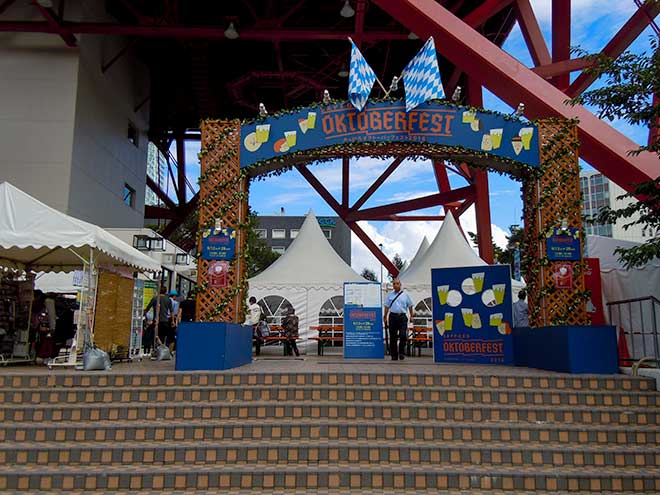 Sapporo Autumn Fest 2014 started on Sep, 12. It lasts until Sep, 28. Each venus is opened from 11:00 to 21:00, Fri, Sat, Sun: 11:00 to 21:30. This is another Oktoberfest in München, Germany. The booth is located at the foot of Sapporo TV Tower.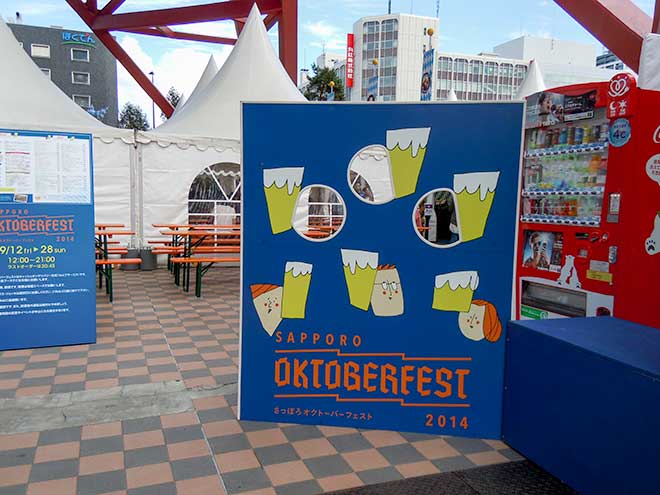 A cheerful photo frame welcomes you. This kind of photo frame, as you find the same style one when you visit some sight, is very popular in Japanese. Just show up your face from a hole and take a photo. Three people available!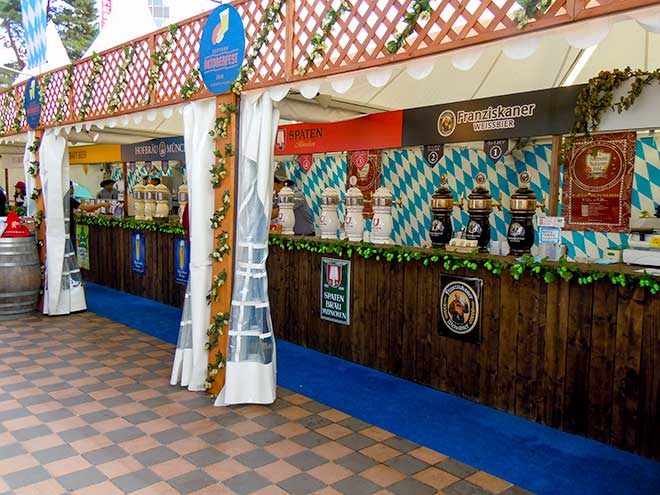 The beer serving counter. Some taste you can choose. The all in one combo set is popular for visitors. You can taste three flavors of beer.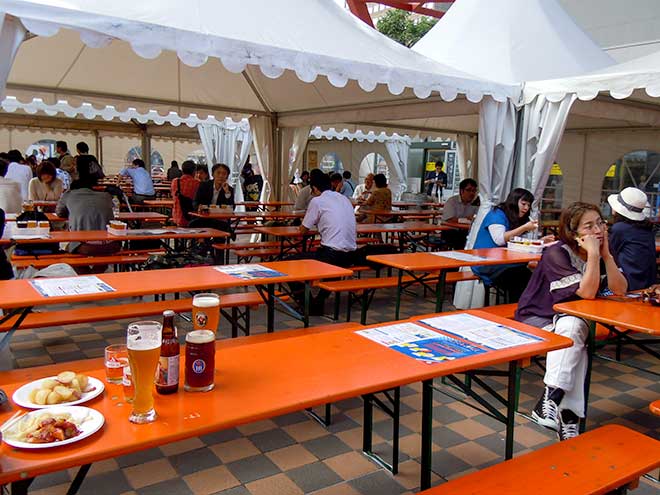 A lot of tables under the big tents.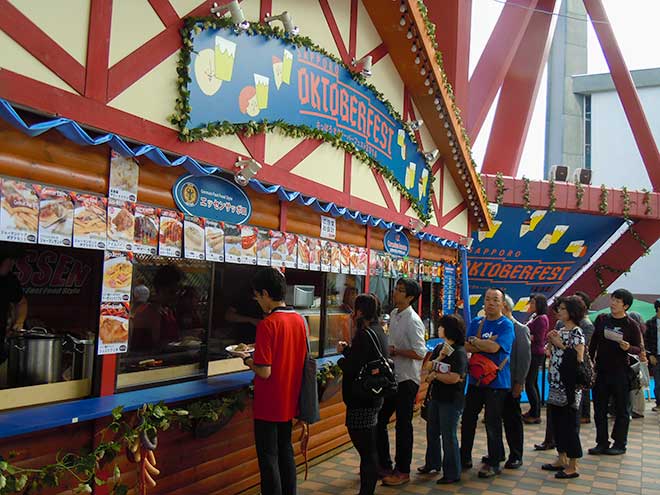 You are supposed to get some tickets for beer and foods in advance.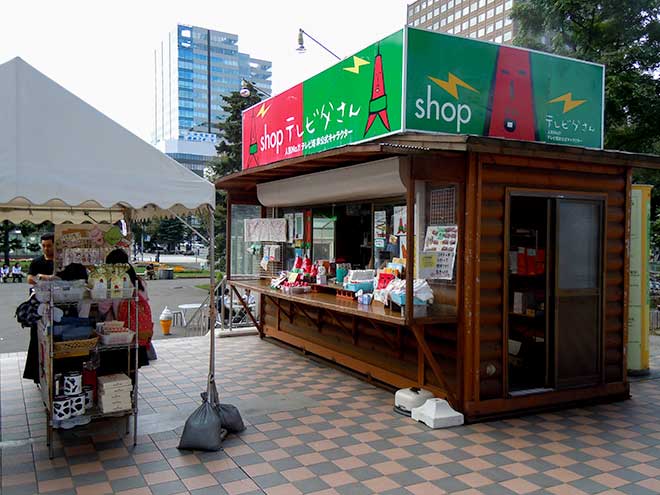 Don't forget 'Terebi Tousan'(テレビ父さん), which is a original character of Sapporo TV Tower. There are many goods for sale.
Access
Odori 1 Cho-me
Related Article