posted on September 13, 2014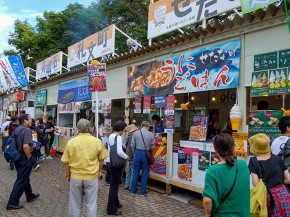 Sapporo Autumn Fest 2014 started on Sep, 12. It lasts until Sep, 28. Each venus is opened from 11:00 to 21:00, Fri, Sat, Sun: 11:00 to 21:30. In Odori 8 Cho-me, Many local special products are side by side. There were a lot of people here, the most crowded venue of the fest.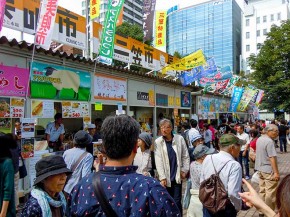 People were lining at their favorite booths which offer their special local foods such as Yakitori of Bibai, Uni donburi of Setana and so on. Most of dishes are served with plastic Donburi and many tables waiting for their sitting.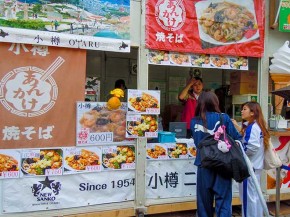 Yakisoba is one of the most popular noodles in Japan. Originated from Chinese and arranged by Japanese taste, people like to have one for lunch. Ankake Yakisoba is like a Guangdong style dish, very popular in Japanese.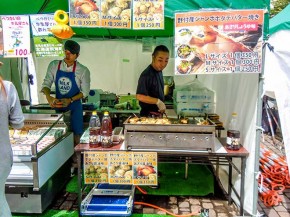 Fresh yesso scallops were grilled with soy-sauce flavor. That's really delicious.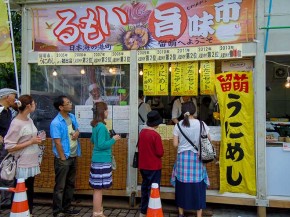 Urchin is one of the most popular marine products in Hokkaido. There are many valuable urchins raised in the shore around Hokkaido. Cold seawater makes good urchins. Even though living in Hokkaido, people don't often eat one because it is so expensive, this is the lucky day to get one.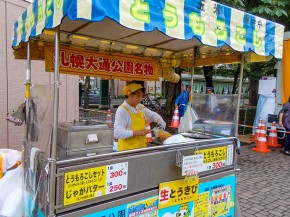 Don't forget a famous Cone Wagon! This is the legend of Odori's booth. see this article 'Corns' Wagon in the Odori Koen Park, Sapporo (大通公園とうきびワゴン)'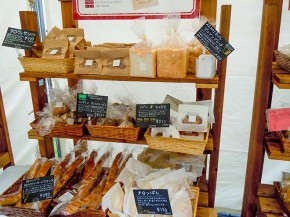 More, some small booth dealing breads. These breads are made with original wheat raised in their town.
Access
Odori 8 Cho-me
Related Article