posted on September 13, 2014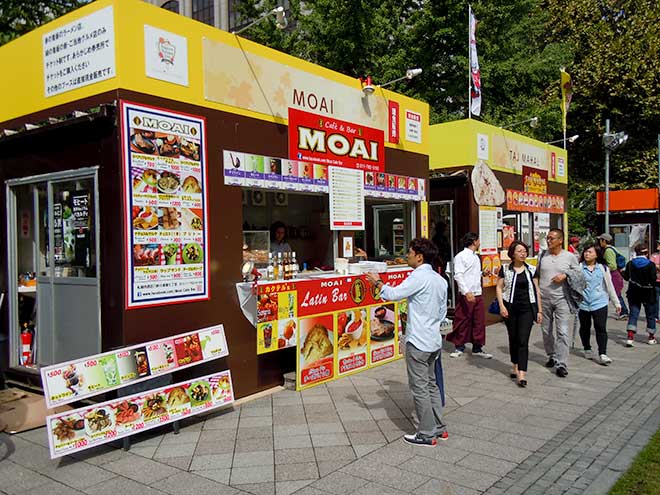 Sapporo Autumn Fest 2014 started on Sep, 12. It lasts until Sep, 28. Each venus is opened from 11:00 to 21:00, Fri, Sat, Sun: 11:00 to 21:30. This is the venue of Hokkaido Ramen Festival 2014. Also, other new special dishes from rural towns in Hokkaido. The booths is separated with 3 colors, red as ramen, green as local specialties, yellow as foreign?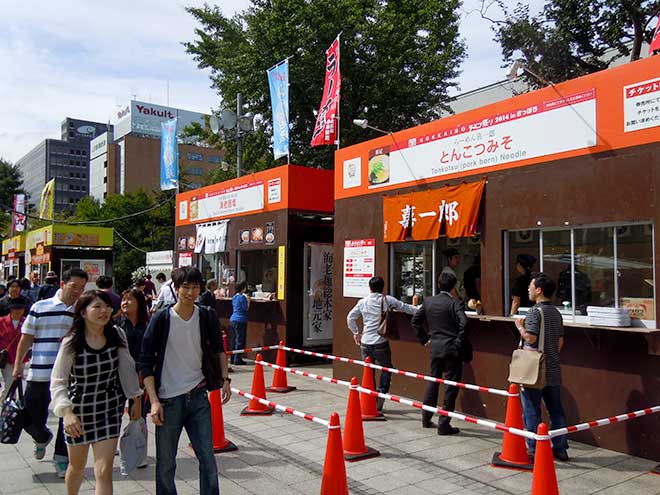 There are many Ramen booth side by side.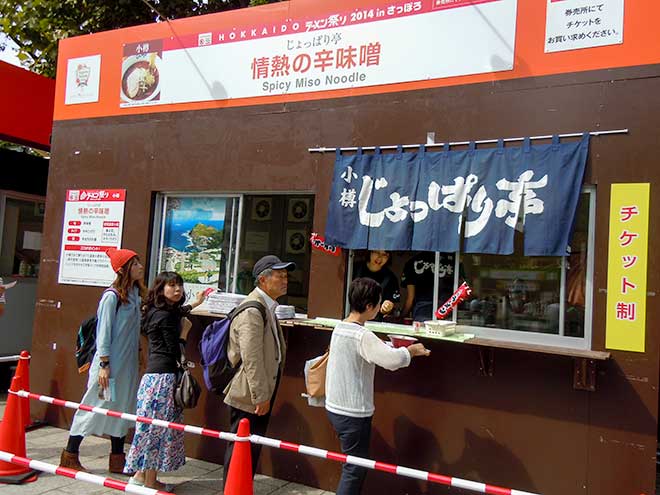 You have to get a ticket in advance.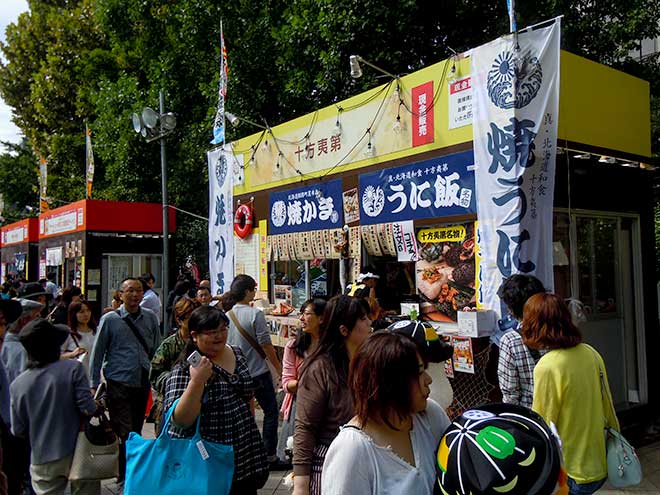 'Yaki uni(焼きうに)' is a grilled urchin flavored with soy-sauce. The booth was surrounded by many people.
There are also curry booth, too. The front, Furano Omu Curry is a new special dish from Furano city. Furano is famous for Ski area in Hokkaido, which has nice powder snow like Niseko.
Access
Odori 5 Cho-me
Related Article