posted on November 4, 2014
This place is written as [旭山記念公園] in Japanese.
November, 4th 2014 Mountains around Sapporo were covered with snow. A low pressure like a typhoon has passed over Hokkaido from last night. Then it leaved some light snow, not heavy in Sapporo area. This is the most beautiful scenery at the beginning of Winter. You can enjoy several kinds of colors, blue of Sky, red and yellow of Autumn and white of Winter.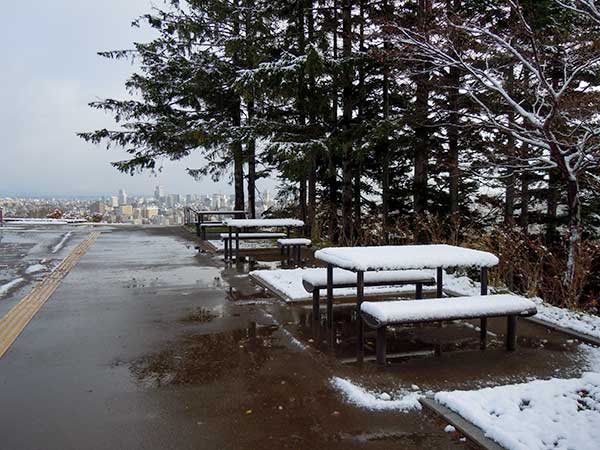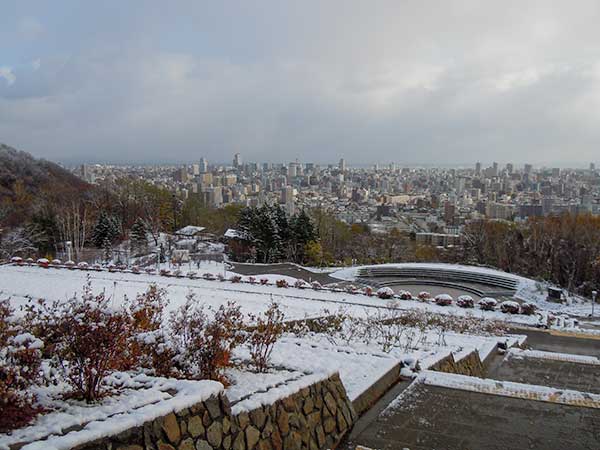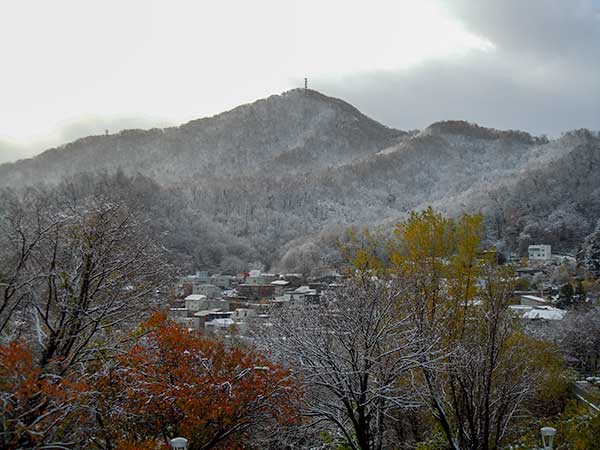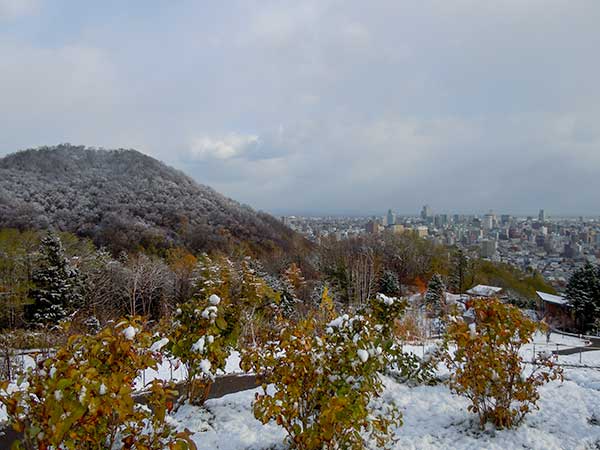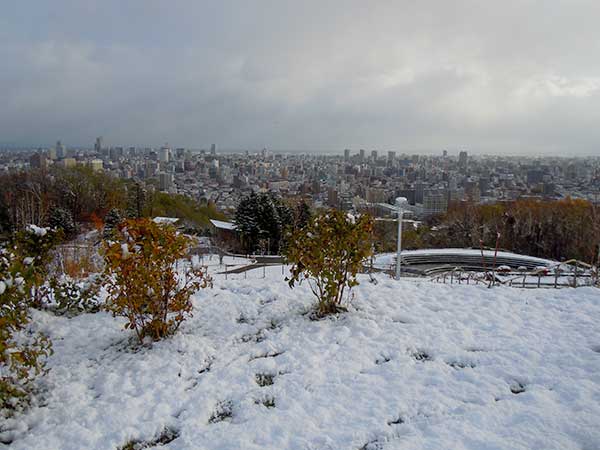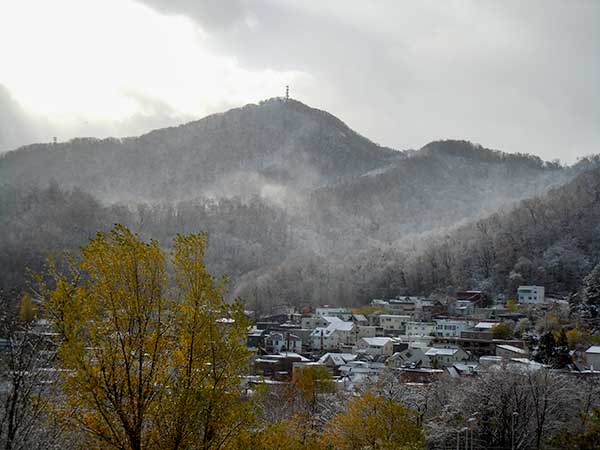 Access
Take a Tozai Line to Maruyama park.
Transfer a JR bus, Asahiyama park line(円13, No13) to Asahiyama Koen-mae(旭山公園前), it takes 15 min.
Walk 4 min.
Admission Fee
Free
Parking Open hours
6:00 – 22:00
Neighborhood