posted on September 17, 2014
This place is written as [アニメイト] in Japanese.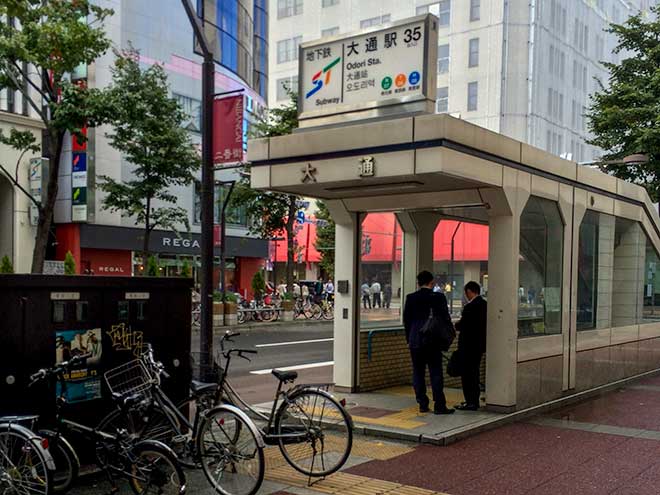 Are you a anime Otaku or a manga fanatic? When it comes to Manga or Anime, you should go to 'Animate'. The shop is located at the southward of Odori Koen Park. When you get off the subway, exit #35 and walk down to southward.
You'll see MOS Berger shop and the next 2nd shop, that is the entrance of Daikoku Drug store, whose 2nd floor is Animate.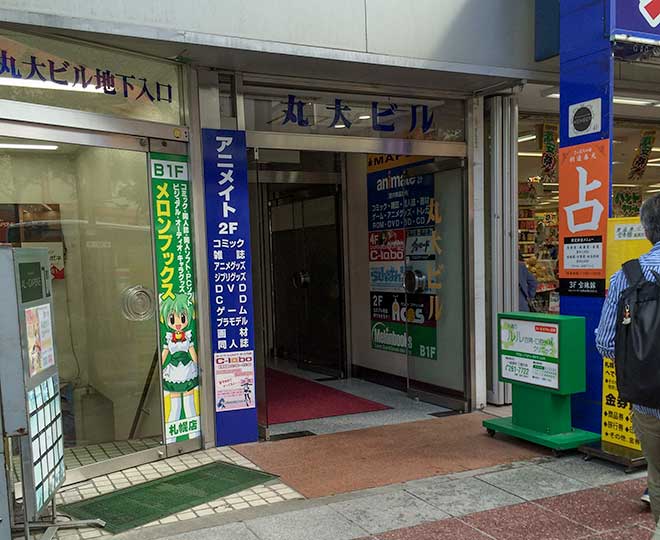 Maybe, if you are standing around Daikoku drug store, many many Otaku, just look like you, are there and you will be sure this is it!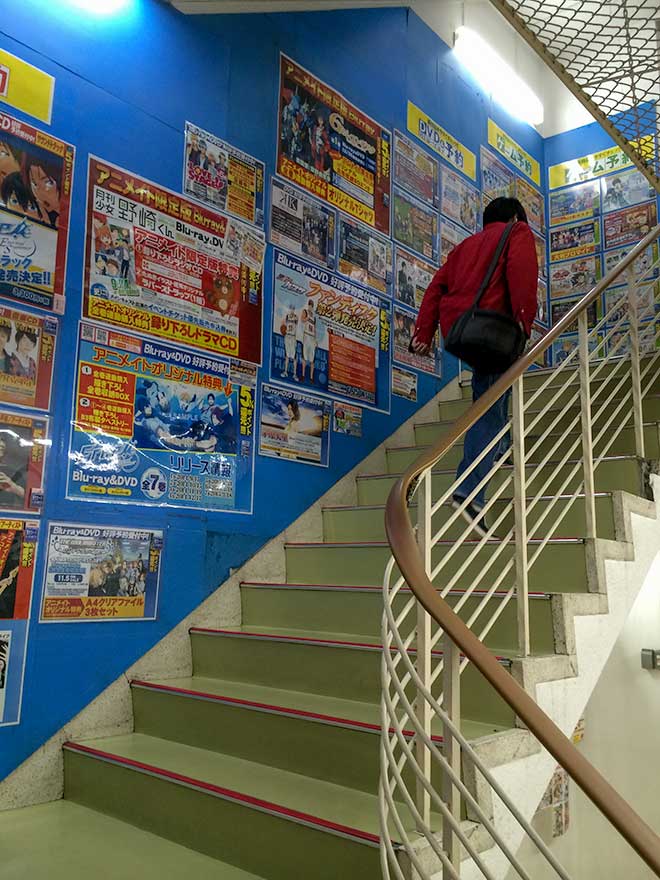 This is 'Stairway to Otaku'. Animate is the 2nd floor. In front of the shop, there are a lot of 'Gachapon', which is a vending machine dealing a anime or game character in a plastic egg for ¥200 or ¥300. Gachapon floor was lively with not only young people, also some adults. There are many Manga books, anime goods, cosplay goods, CD, DVD, game and so on. You will find what you are looking for.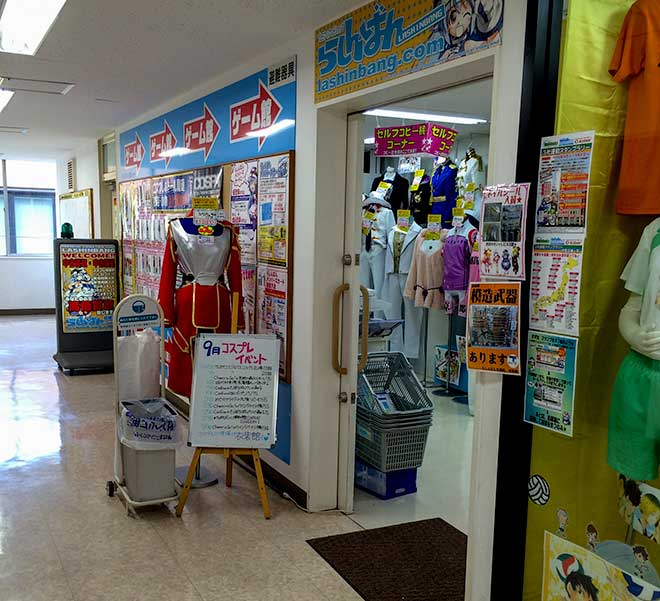 Lashinban is also Anime goods shop like Animate. They deal anime books, game, CD, DVD, cosplay goods and more. This is worth visiting, too. Don't miss it.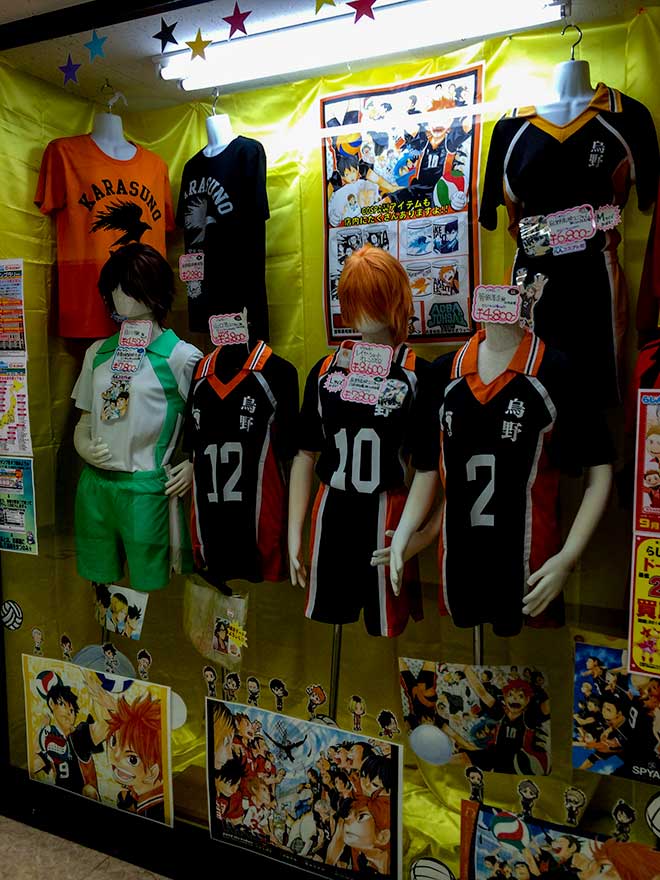 Cosplay goods at Lashinban.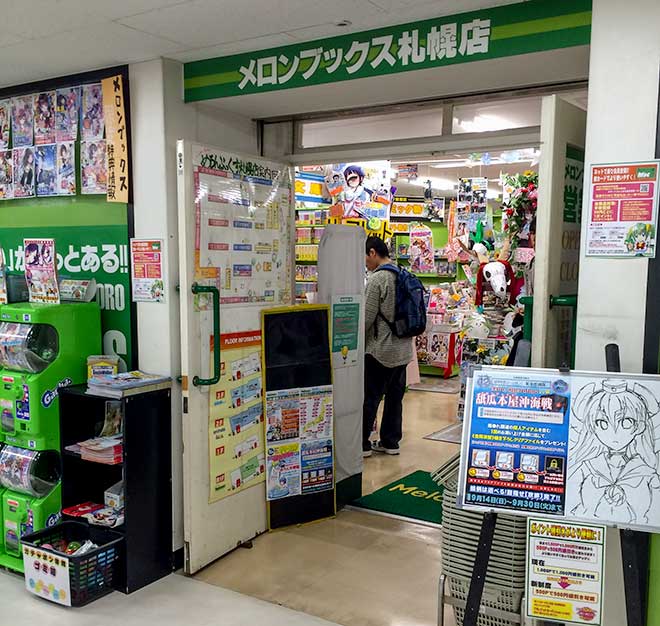 The anime-book store, Melonbooks. Melonbooks specializes anime books. There are also ones for adult, porno-anime contents too. So remind you to go there with your family.
Access
Open
10:00 – 20:00
Related Article