posted on September 15, 2014
This place is written as [キタマエ札幌] in Japanese.
A very popular anime character for young girl, Magical Girl Madoka*Magika are covering on a Italian super car, Lamborghini Gallardo. More than 500ps, V10 engine by Audi, this is the most released car of Lamborghini.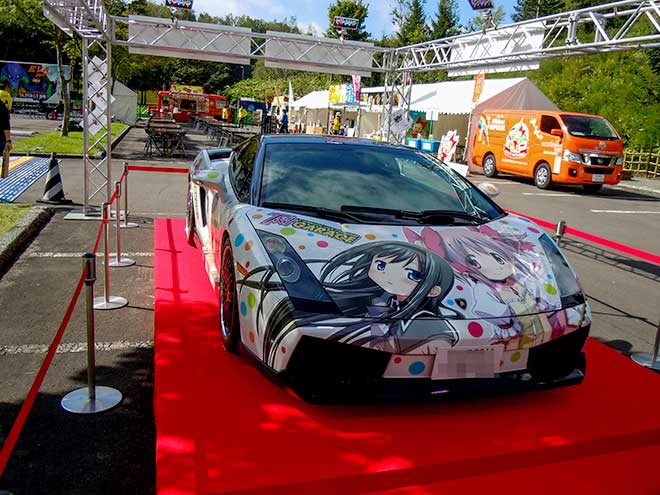 Madoka*Magika is painted whole front hood. What do you say?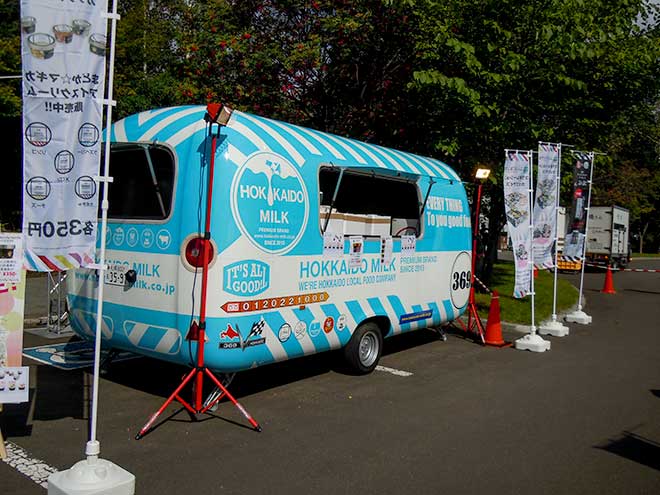 There is a ice cream wagon near Lamborghini. Getting a ice cream of Madoka*Magika, you can ride inside the car and take a shot by the staff. That's nice, isn't it?
Contents of Kitamae Sapporo Manga Anime Festival 2014
A live concert of anime songs
Kosupure/cosplay —Kospure or cosplay is the practice of dressing up as a character from manga, anime or some other video game source. The word derives from 'costume play'. Originating in Japan, the practice of kosupure has spread to many other countries.
Itasha display —Itasha is the customized car as the same style of manga or anime.
Manga and Anime work shop for young creaters
see WEB Page for derail >>> Kitamae Sapporo Manga Anime Festival 2014
Place
The open stage in Sapporo Art Park
Date and Hours
Sep, 13, 14, 15
10:00-20:00
Access