posted on May 1, 2015
This place is written as [湯澤神社] in Japanese.
Yuzawa Jinjya/Shrine is located near Daiichi Takimoto Onsen Hotel, just before the entrance of Jigokudani.
It is said that the shrine was built by Kinzo Takimoto who dedicated his life for developing hot spa of Noboribetsu in the end of Edo era.
Yuzawa Jinjya is also famous for autumn leaves. It is a small shrine but very nice and beautiful.
It is a good idea to get there before Jigokudani.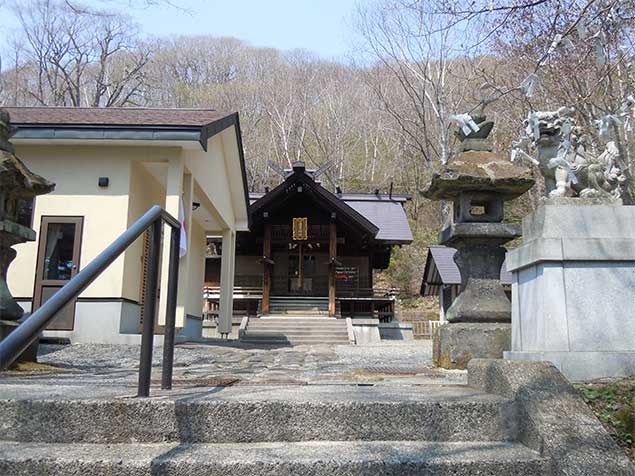 Yuzawa Jinjya main building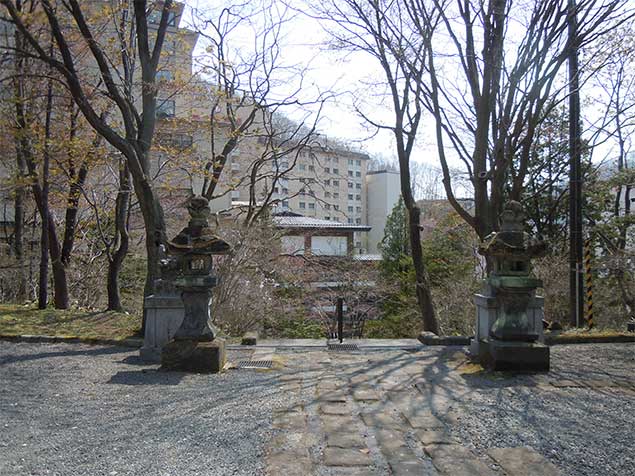 The top of entrance of Yuzawa Jinjya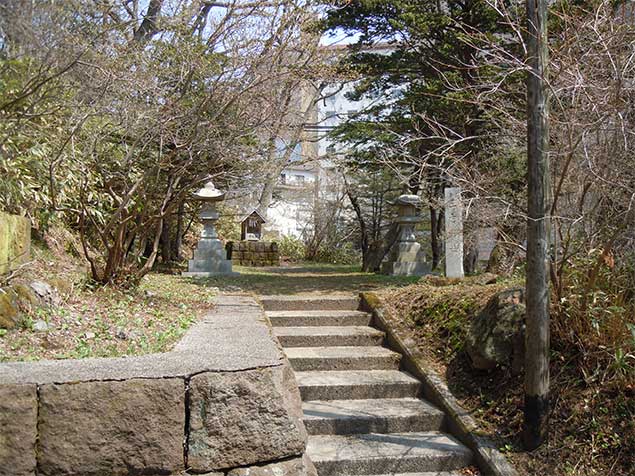 There is a small shrine here, Miyoshi Jinjya.
You may go to Jigokudani next. See this article, "How to walk in Noboribetsu Jogokudani".