posted on May 1, 2015
This place is written as [登別温泉地獄谷] in Japanese.
Noboriubetsu Onsen / Hot spa is one of the most famous hot spas in Japan not only Hokkaido. Especially Jigokudani (Hell Valley), no other place like this in Japan, is the volcanic crater of Mt.Hiyoriyama next to Jigokudani. Jigokudani is a part of active volcano designated by  the Meteorological Agency of Japan.
You can access to Jigokudani by bus. Take a Donan bus at JR Noboribetsu station via Noboribetsu Onsen(登別温泉) to the last stop, Noboribetsu Onsen Bus terminal(登別温泉バスターミナル). It takes 15 minutes and 10 minutes walk to Jigokudani.
If you access by car, you park for 500 yen a day. Two parking areas are available, Jigokudani parking and Ohyunuma parking. You can park both areas for 500 yen a day.
The first, you park in Jigokudani and next you move to Ohyunuma and get to Oyunuma river natural hot spa or other places.
If you start walking from Jigokudani, you can walk several main areas within 1.5 – 2 hours. You might see these spots.
Jigokudani(Hell Valley 地獄谷)
Yakushi Budda/Healing Budda Shrine(薬師如来堂)
Tessen pond(鉄泉池)
Oyunuma river natural hot spa(大湯沼川天然足湯)
Taisho Jigoku pond(大正地獄)
Oyunuma pond(大湯沼)
Okunoyu pond(奥の湯)
Jigokudani footpaths is lighted up in the night and wheel chair is available in the entrance. Persons with wheel chair can see the view of Jigokudani on the small observation hill.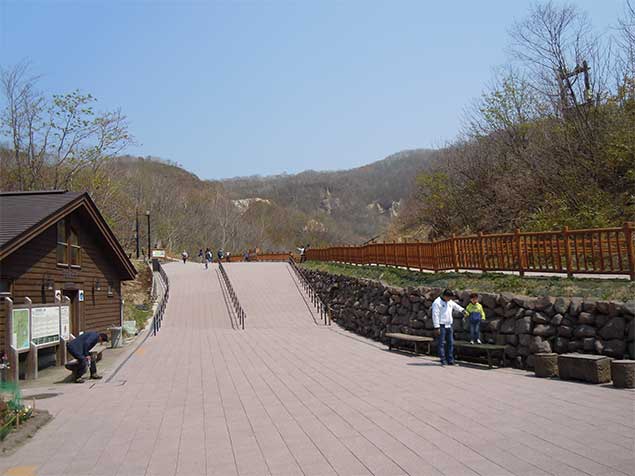 It takes about 3-5 minutes from the entrance of Jigokudani to Yakushi Budda Shrine and another 5 minutes to Tessen pond. You can access to Ohyunuma pond after Tessen pond. It takes 15 minutes and you will find Ohyunuma river natural hot spa another 10-15 minutes walking.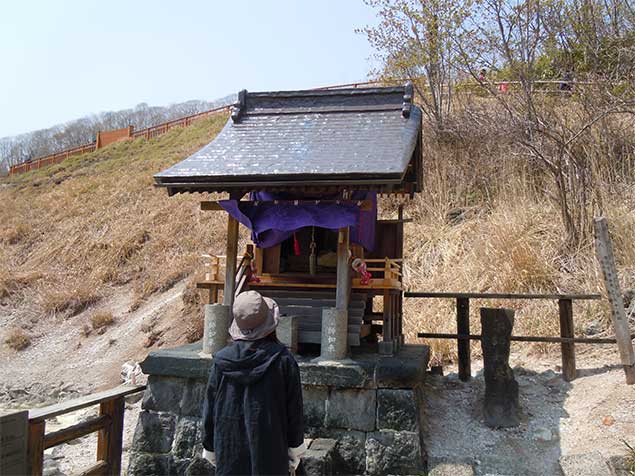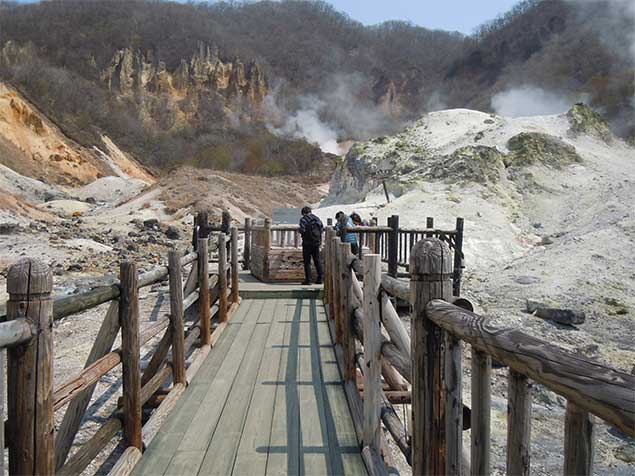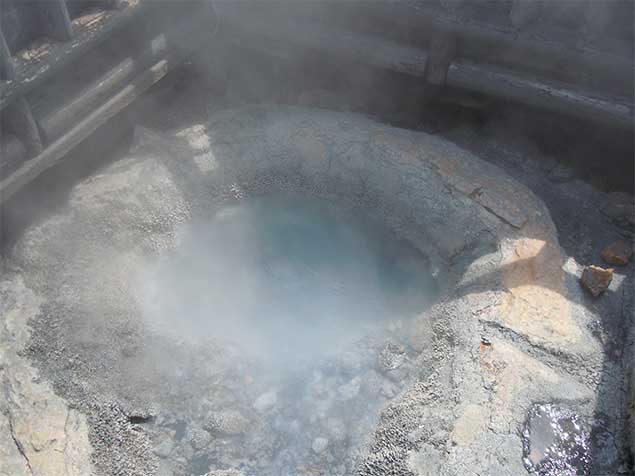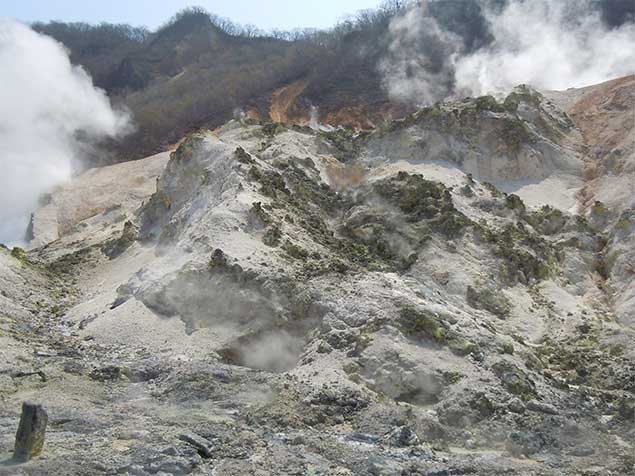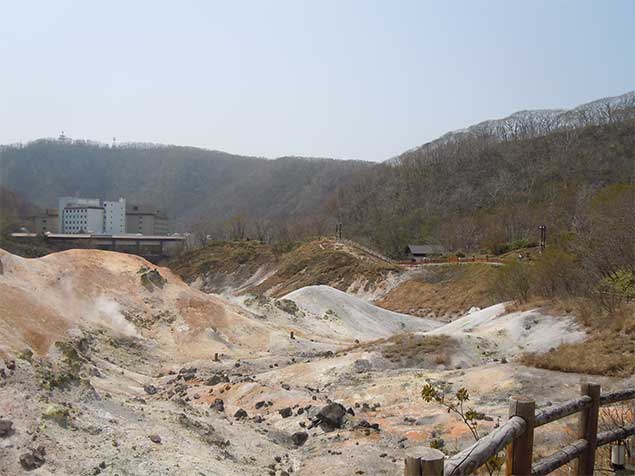 There is a distance from Jigokudani to Ohyunuma. You might move to Oyunuma parking that takes 5 minutes and you can access easily to Ohyunuma, Taishojigoku pond and Ohyunuma river hot spa by walking through the virgin forest. This is nice and beautiful hiking. I really recommend it.