posted on May 4, 2015
This place is written as [登別泉源公園] in Japanese.
According to the explanation of the park, 2,000 liters of water at approx.80 centi degrees and steam are ejected every three hours up to 8m high. Accompanied with thuds, it lasts for about 50 minutes each time.
After visiting Yuzawa Shrine, you may go there, just in front of you.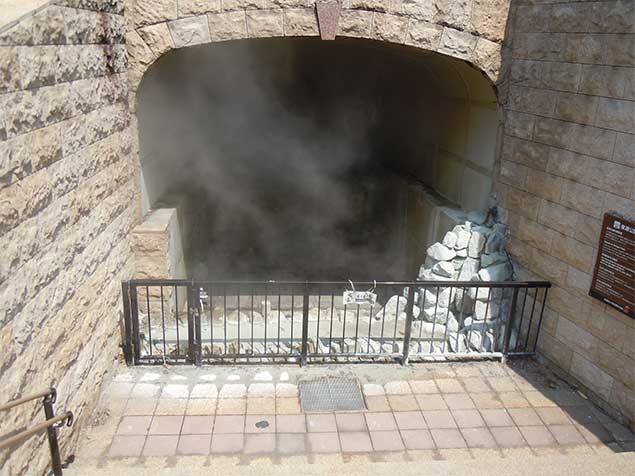 Geyser is at the bottom of the small cave.
The park is displayed with 5 – 6 huge bats of devils.