October 2, 2019
Sapporo Jozankei Nature Village is located in Houheikyo, the south of Sapporo, where is called Jozankei. Jozankei is the famous Hot Spa risort in Hokkaido. This camp site is available through the year. They offer not only camp site but also several kind of programs for understanding nature.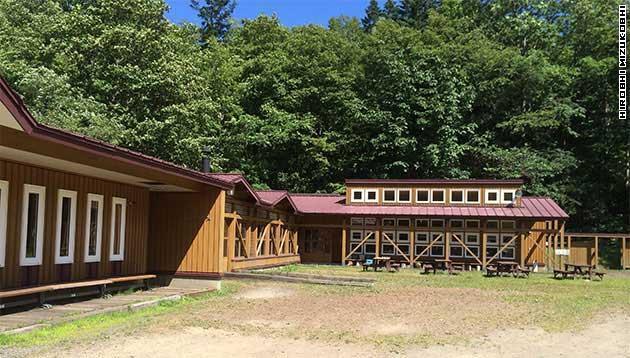 If you move in Hokkaido by car, Jozankei Nature Village is one of the choice that you stay and enjoy nature activities. it is not so expensive to rent a cottage even if you were alone.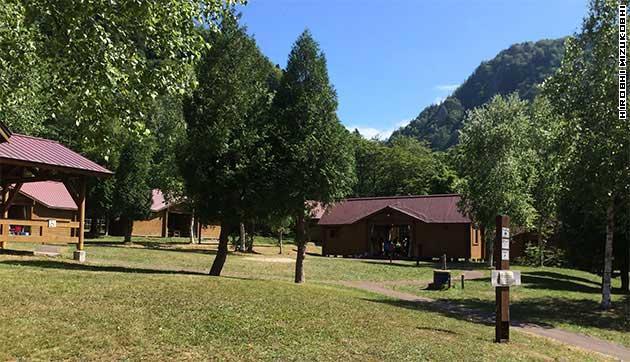 You can make some woods' crafts in the house. The program is available every day. Cottage, tent-house, tent site are available. Max 5 people in a cottage. There are various play equipments for kids. Also some events are held here every weekend.
Access
Subway+Bus
Take a Nanboku Line to Makomanai and transfer a Jotetsu bus to Jozankei Onsen, transfer a Houheikyo Onsen again. Walk 30 min.
Take a Jozankei Line to Houheikyo Onsen at Sapporo JR Station. Walk 30 min.
Car
see the location below. see Jozankei Nature Villege Home Page Unfortunately, The web site is in Japanese. No English site.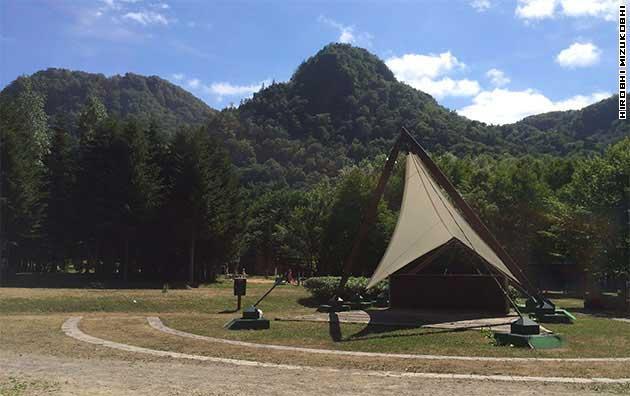 TEL
011-598-3100
facility usage charge
*there is some possibility of changing the charge and ask a staff the current one and detail. These data are based in 2014.
Cottage
max 5 people ¥4,700/stay, ¥1,600/day trip
Tent house
Max 7 people ¥3,900/stay, ¥1,300/day trip
Tent site
max 5 people ¥500/stay, ¥170/day trip
max 10 people ¥1,000/stay, ¥340/day trip
hours
stay: 13:00 – 11:30
day trip: 9:00 – 17:00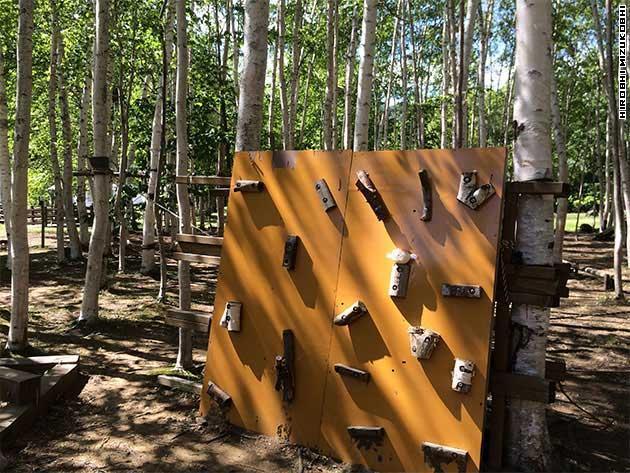 Reservation
Your reservation is available 2 months in advance when you come. Reservation is accepted by telephone.
011-598-3100
9:00 – 17:00
Cancel
You can cancel your reservation until 6 days before you are supposed to come. If you miss the canselation, you have to pay full charge.
| date of use | mon | tue | wed | thr | fri | sat | sun |
| --- | --- | --- | --- | --- | --- | --- | --- |
| 6days before | tue | wed | thr | fri | sat | sun | mon |
Camping Equipments Rental
Support pack A: ¥3,000 / tent, tarpaulin, table, chairs(reservation available)
Support pack B: ¥2,000 / tent, table, chairs(reservation available)
Support pack C: ¥1,500 / tarpaulin, table, chairs(reservation available)
Other equipments are available. Ask a staff.
Neighborhood
Miyoshi Art Craft of Owl
Houheikyo Hot Spa
Cafe Gakenoue
Kogane-yu Hot Spa
Matsuno-yu Hot Spa