Nibutani Dam is located in Nibutani, Biratori town. The dam has controversial history for its construction. 
Nibutani is the sacred place for Ainu and Nibutani Dam has to cover almost their holly land , so people not only Ainu also other Japanese against planning Nibutani dam for keeping Ainu holly place.
The museum shows the history and role of Nibutani dam.
You can rent a free bicycle at the museum and go around the dam area, museums and crafts shop.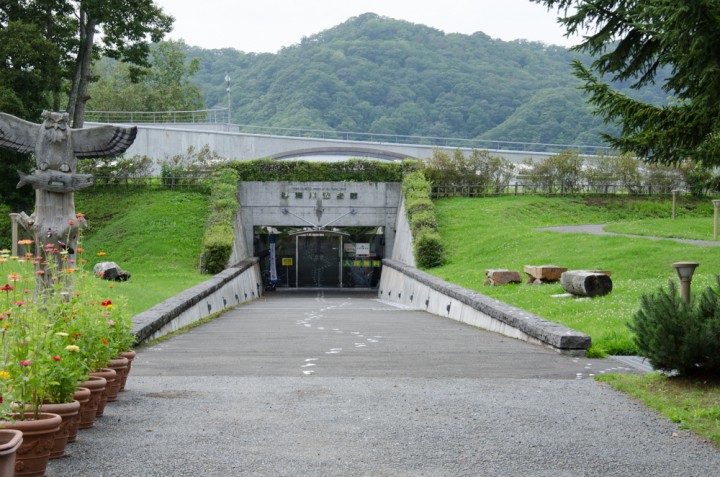 Historical Museum of the Sarugawa River