posted on September 18, 2014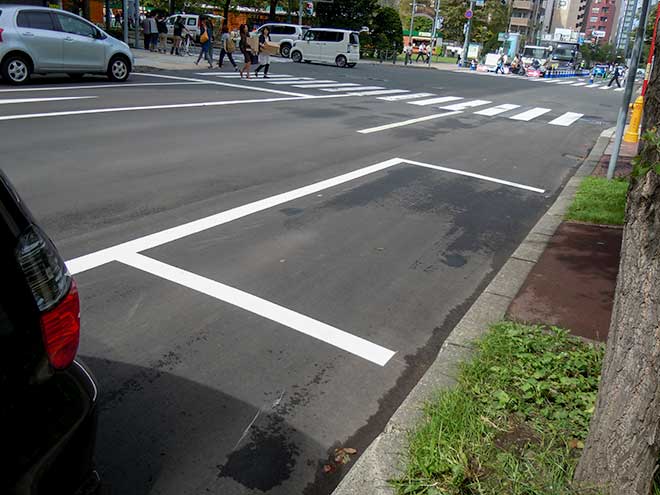 Between Sapporo Station area and Odori, there are many parking area on the road. It just like a photo, the area marked with white lines where you can park your car. It is available from 8:30 to 19:00 and ONLY in the summer except winter due to snow.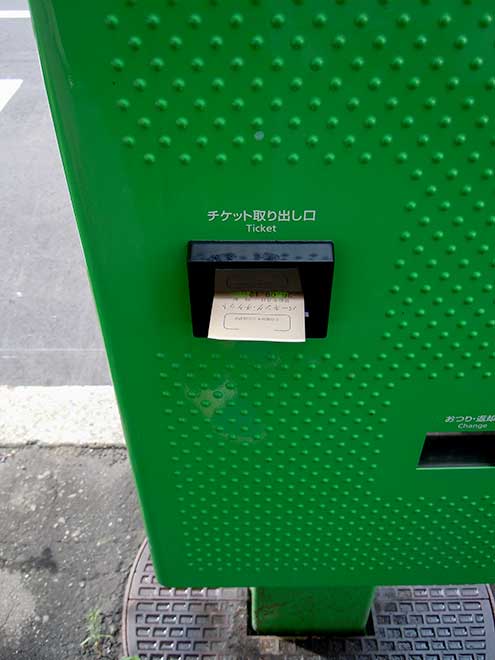 You put ¥300 to the green ticket machine and don't forget to have a ticket. Your ticket is supposed to be shown on the window inside. If you don't show the ticket inside the car, your car is going to be wrecker even if you paid.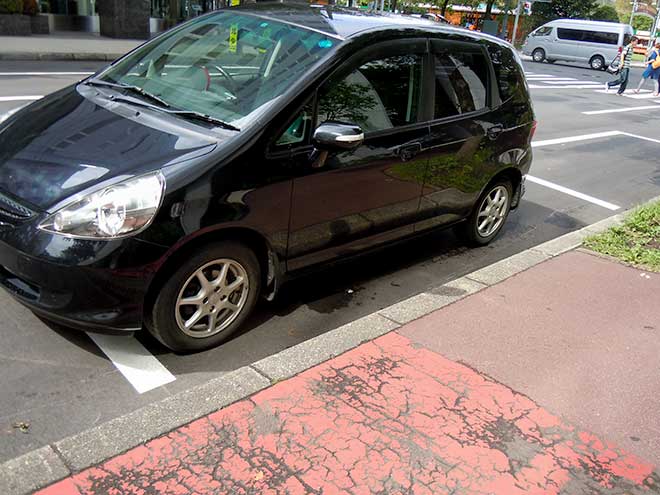 You can park for only 60 minutes. When you are driving in Sapporo central area, you will find one. It's quick and easy.