posted on November 17, 2014
This place is written as [旧函館博物館1号&2号] in Japanese.
The Former Hakodate Museum No.1 and No.2 are the oldest museum made by Western wooden style in Japan. This is designated as Hokkaido tangible cultural property. The museum was built by Hokkaido Kaitakushi, Colonization Commission in 1879.
An adviser of kaitakushi, Horace Capron insisted to have a museum for Hakodate city, then the #1 museum opened in 1879. No.1 museum was for displaying marine goods and No.2 museum for nature, archaeology, history, folklore as Ainu and arts.
The museum had been opened until 1966. After that, the new museum was built near the old one. These two buildings are very beautiful and worth visiting.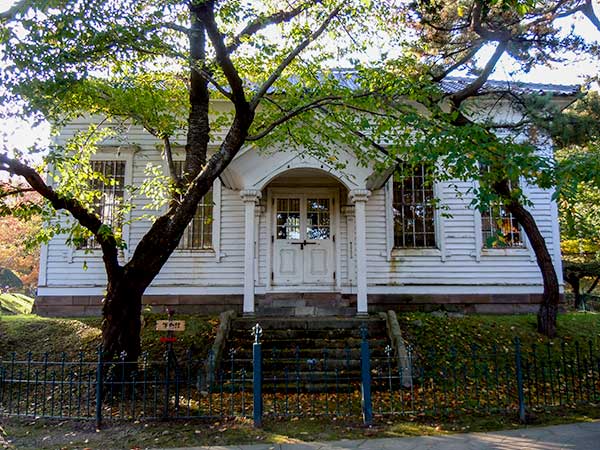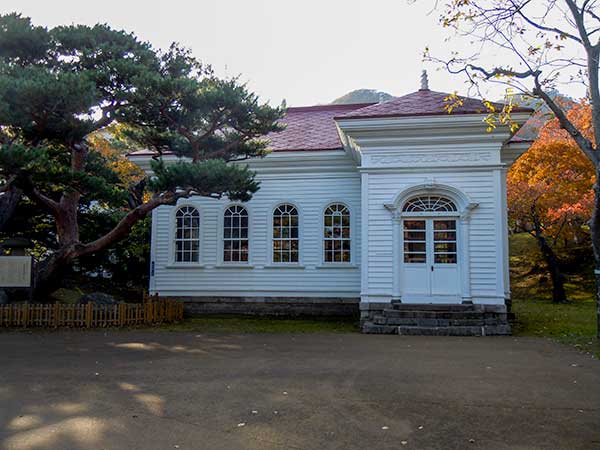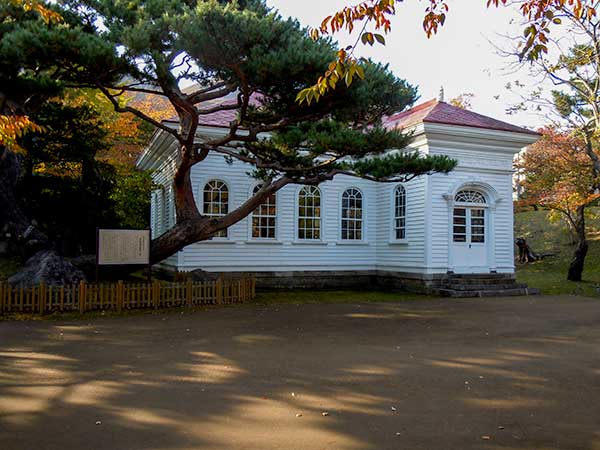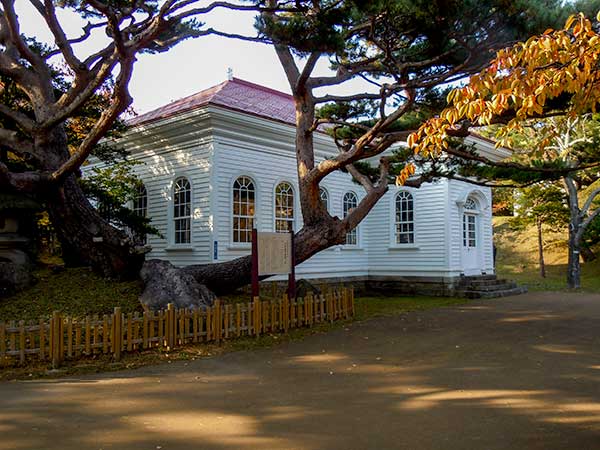 Access
in Hakodate Park
Take a tram to Aoyagi cho and 5 min walk