posted on May 20, 2015
This place is written as [札幌ライラックまつり] in Japanese.
Lilac is a flower of Sapporo city. Sapporo Lilac Festival is held from May, 20 to 30 every year. In this year, the park is full of life because of some added events.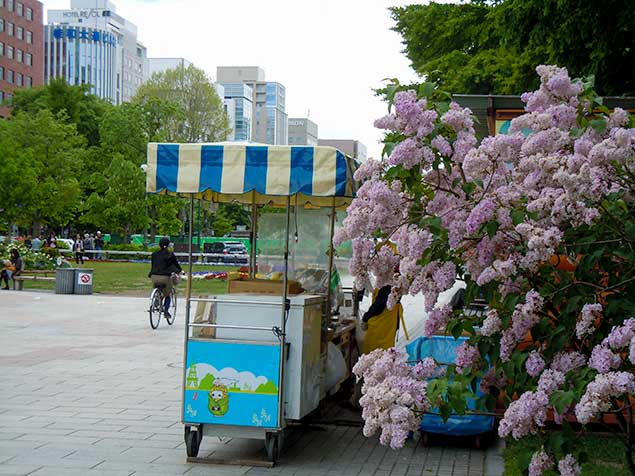 The famous Odori corn booth has been opened.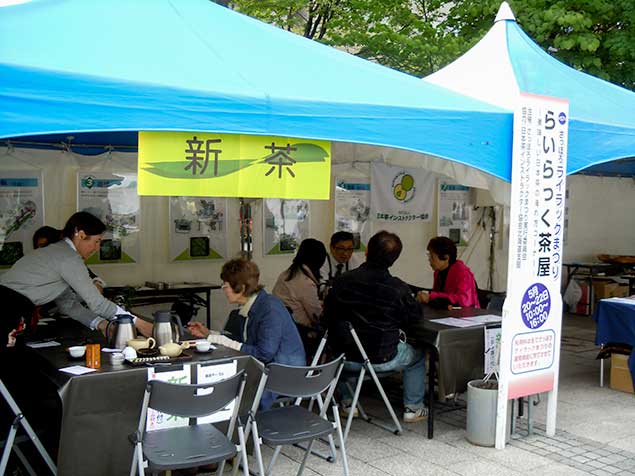 In Odori 5 Chome, Japanese tea booths are lined and tea sommeliers are serving and demonstrating visitors new Japanese tea.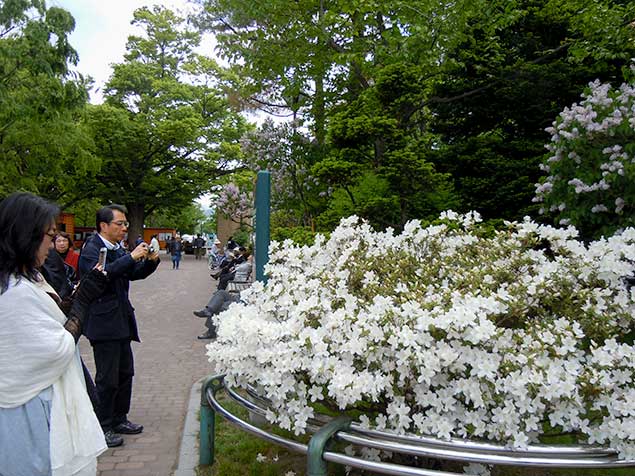 Azaleas are in full bloom.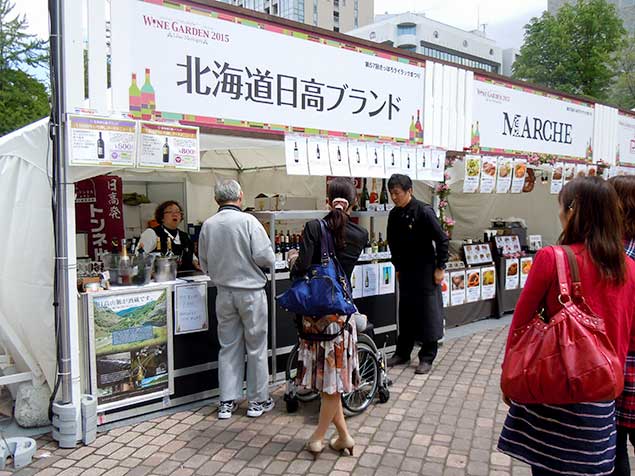 Hokkaido Wine products booths are opened in Odori 7 chome. Also local and world foods show are exhibited.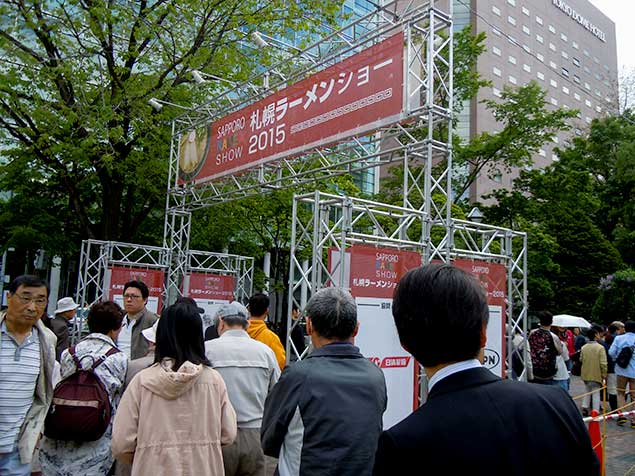 Finally most crowded site is Odori 8 chome. The 12 most famous ramen shop in Japan get together and you can taste a ramen for 800 yen.
Kyushu ramen is very popular and crowded. Today, May 20, people had to line at least 1 hour, which demands patience.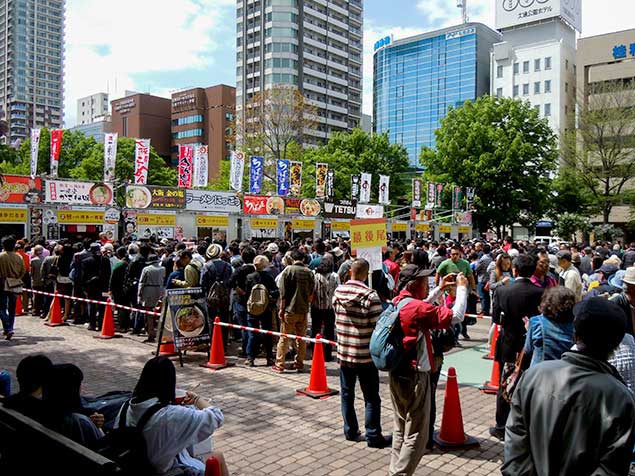 You have to get a ticket for 800 yen before going to the ramen booth. It takes about 15-20 minutes. This is another patience you need.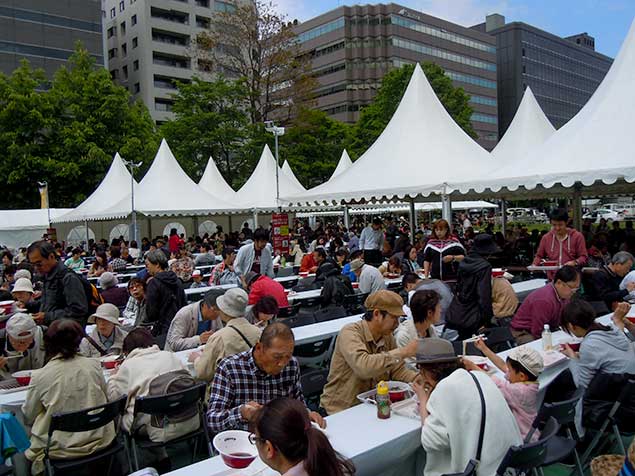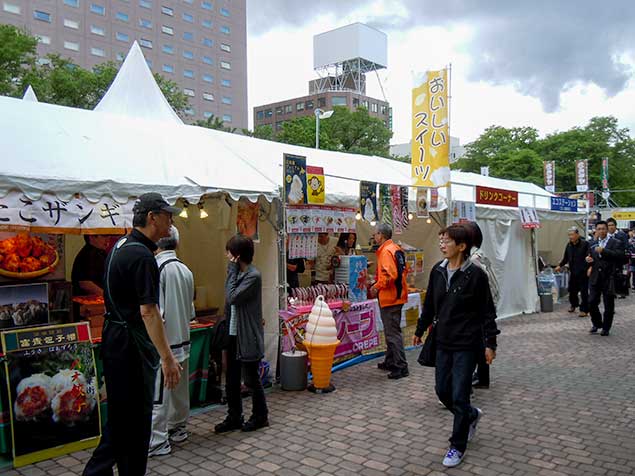 Of course there are some sweets and foods.
Events will be held on this Sunday, May 24. Don't miss it.