posted on September 11, 2015
This place is written as [さっぽろオータムフェスト2015 大通5丁目] in Japanese.
This site is for new local foods and Hokkaido Ramen Festival 2015. 
All Hokkaido's Ramen shops are getting together in Odori 5 chome. You can try a lots of kinds of ramens. This is very exciting site for Ramen manias.
Ramen shops will be changed every week and you might have a fun for trying unknown local ramens. This is a good opportunity.
11 September to 4 November
10:00 – 20:30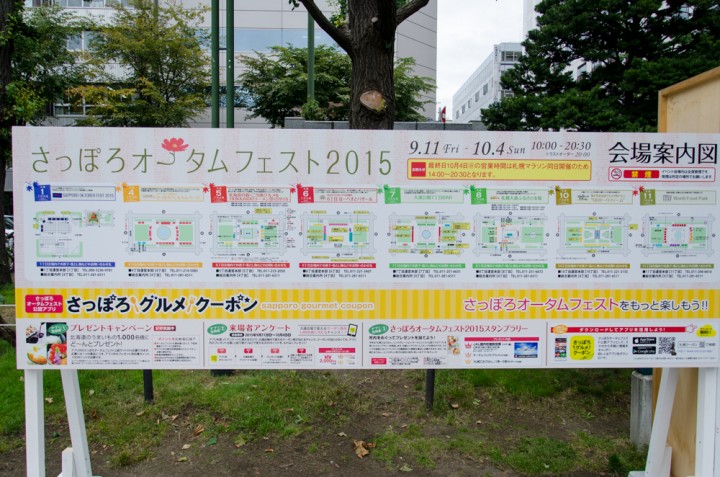 Unfortunately there is no english information in the site. But try to ask staffs for foods. They are going to show what they looks like and how sweet it is.