posted on August 10, 2016
This place is written as [日本海オロロンライン 小平町からサロベツ原野] in Japanese.
Ororon Line is an nickname for route 231 and 232 from Ishikari city to Teshio Town. Beautiful scenery and cool wind in the summer, don't drive in the winter for novice or tourist. This is the most icy and white-out dangerous road even though local residents. 
'Ororon' is derived from  Uria aalge living in Teuri Island near Haboro town in north-west Hokkaido. It is usually called Ororon-cho(オロロン鳥) by local residence. 
You can access to Teuri and Yagishiri Island from Haboro harbor by ferry. Both Islands are very beautiful and have wild nature. You can have a lot of fun with outdoor lives.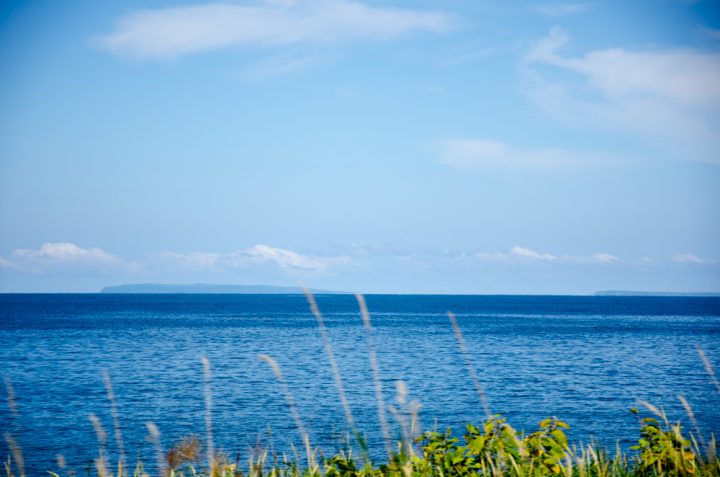 While you are driving from Obira town to Tomamae town, you can see two islands far away, Yagishiri Island, right and Teuri Island center-left.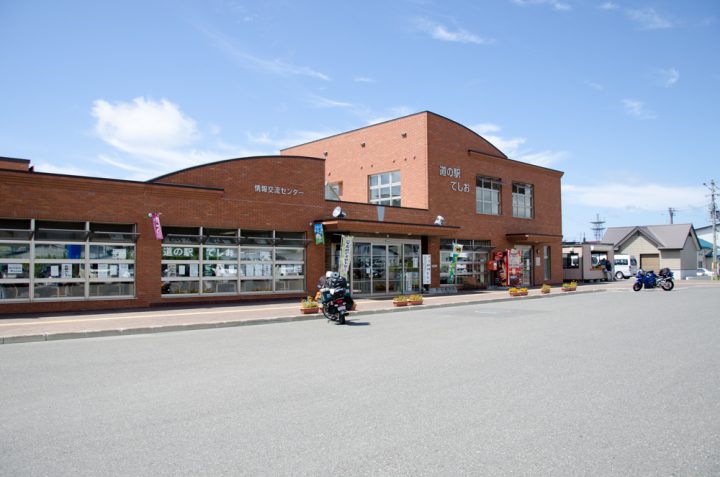 above, Michi-no-eki Teshio(道の駅てしお) 
'Michi-no-eki' is a kind of 'Station' for drivers. It offers several local goods, such as vegetables, rice, meat, crafts and so on. Also you can have a rest room 24-hours a day.
More, you can get local information about restaurants, sight-spots and other information you want. Recently they might have an English booklet or other languages such as Chinese or Korean. A very useful facility, don't miss it.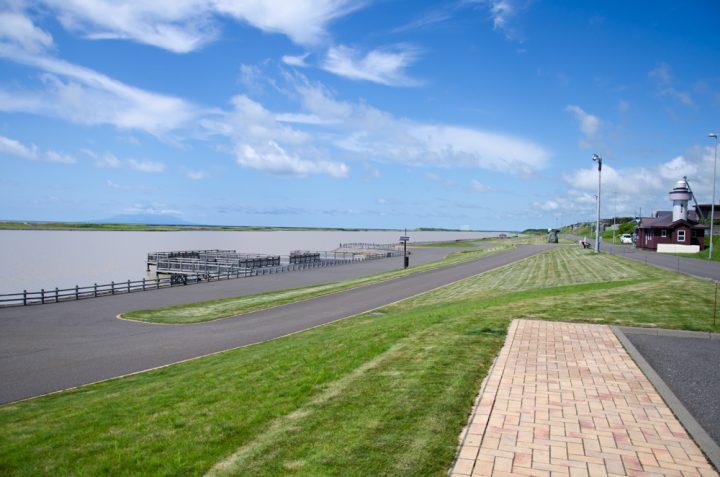 Teshio River, the 2nd longest river in Hokkaido. This is the mouth of Teshio River.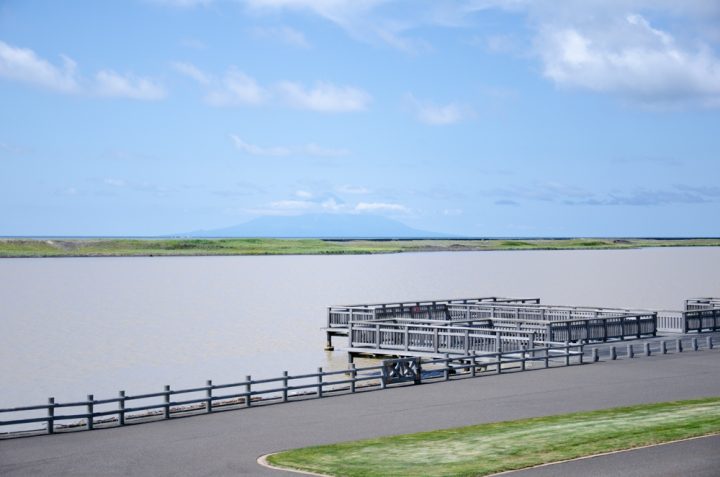 You can see Rishiri Island far away over the river.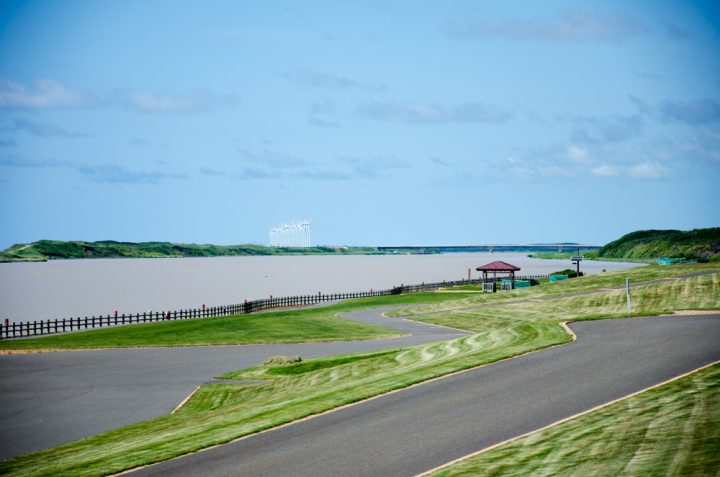 Driving to the north After Teshio, you will see a line of huge wind turbines, Otonrui(オトンルイ) wind power station.
A long long straight road with beautiful white wind turbines. You are going to have a cool wind from Japan Sea which makes you better driving. If you ride a bike, it is the best.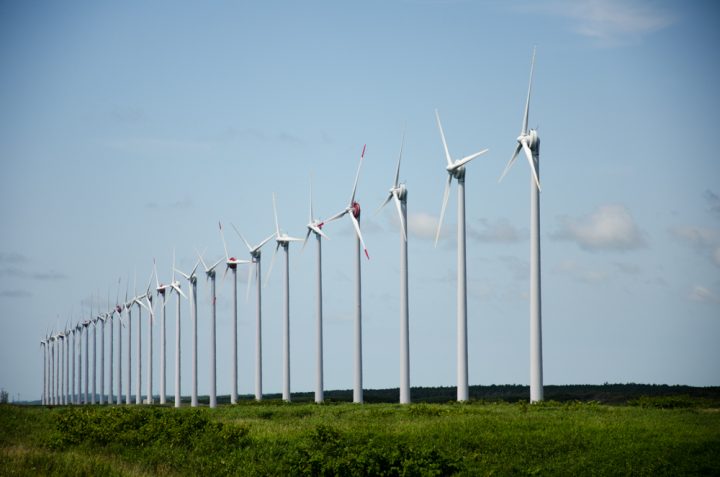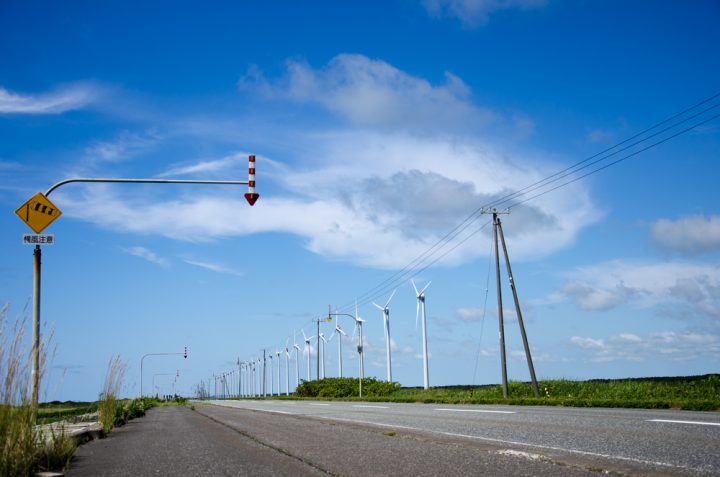 Stopping your car and looking around the road, you can find many beautiful flowers from June to August.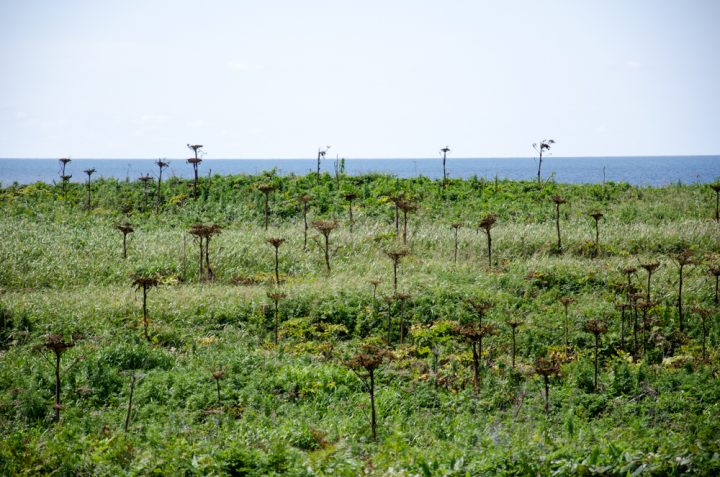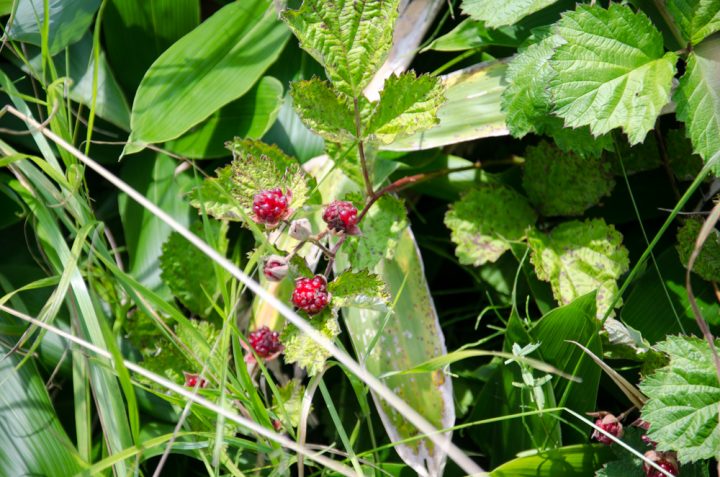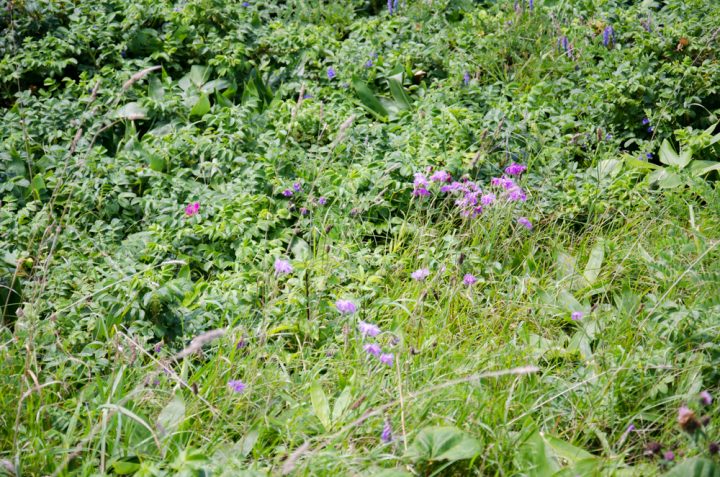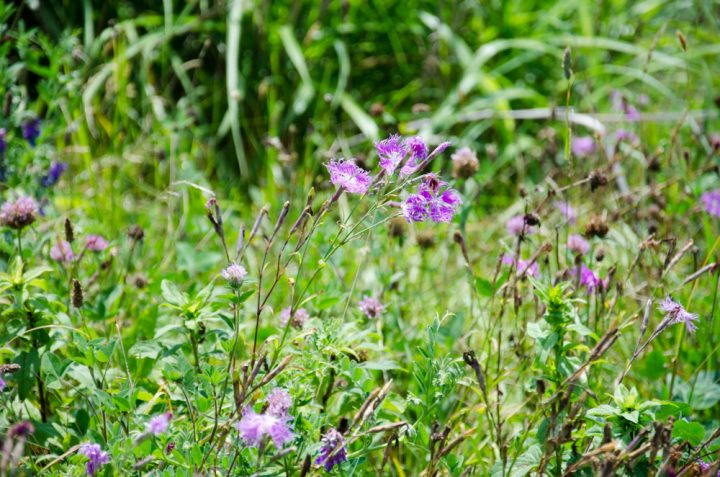 After Ontorui, you go through Panke Marsh and Penke Marsh right side. Unfortunately you can not see them directly while driving because of bushes in Marsh. Check Google Maps or some maps if you want to go there.
These marshes are located in Sarobetsu Plain.