posted on June 14, 2014
This place is written as [中島公園] in Japanese.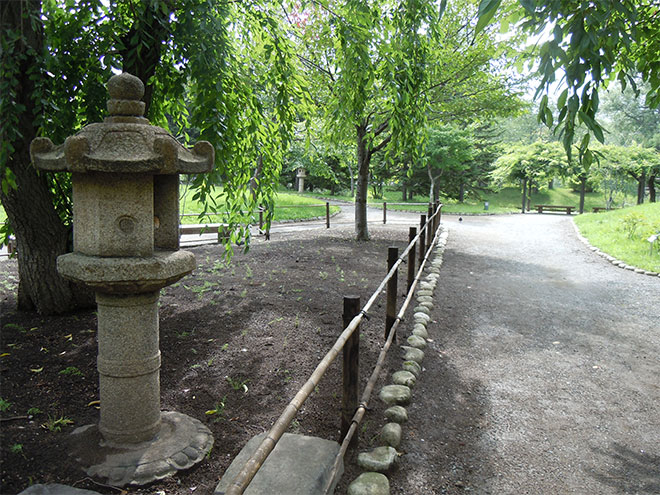 Nakajima Koen Park is located in the south of Susukino. Sapporo Consert Hall Kitara is here. Also, There are other cultural facilities, Hassou-An(八窓庵) = a tea-ceremony house, Hokkaido museum of literature(北海道立文学館) and Houheikan(豊平館). You can play boating on the Shobu(Iris) Pond(菖蒲池). This is the urban oasis. In Japan, Sapporo is the unique city that has many parks in the central city area. Unfortunately, Houheikan has been closed until 2016 due to restoration. If you stay near the park, it is a good idea to walk in the morning. And you can access easily by subway from Nakajima Koen station or Horohira-bashi station at Nanboku line.
Access
Subway
Take the Nanboku Line to Nakajima Koen(中島公園) exit No3.
Take the Nanboku Line to Horohirabashi(幌平橋) exit No1.
Streetcar
Nakajima Koen(中島公園)and 4 min walk.
Bus
Chuo-bus, JR-bus : The entrance of Nakajima Koen(中島公園入り口)
Chuo-bus : Horohirabashi(幌平橋)
JR-bus : Horohirabashi Mae(幌平橋前)
JR-bus : Nakajina Koen Mae(中島公園前)
Other cultural facilities
Houheikan: closed until 2016
Hokkaido museum of literature