posted on September 16, 2014
This place is written as [小樽運河] in Japanese.
This article was revised on November 13, 2019.
First of all, where to park your car? Read this article below. I show you a reasonable parking.
Where to Park My Car in Otaru, Long time parking and Short time parking
Otaru city map is here! (download PDF)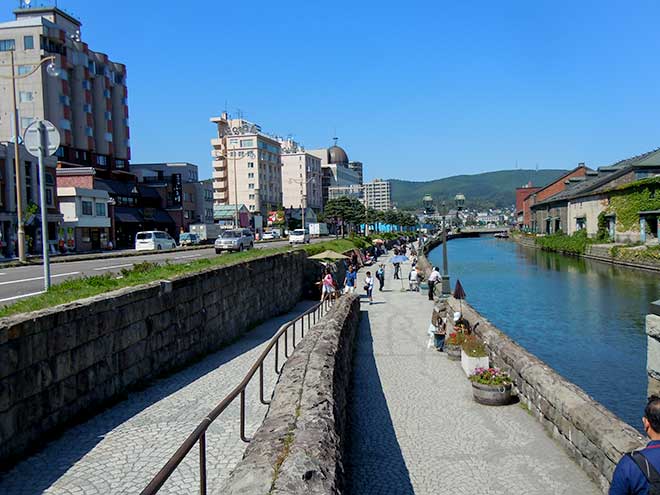 When you visit to Otaru City, maybe, you are supposed to visit to the Otaru Canal(小樽運河) and some sights around there such as Kitaichi Glass(北一硝子) or LeTAO, aren't you? It is just 10 minutes walking from Otaru station to the Otaru Canal. Getting off the train, go ahead behind the station to the cross of the widest-road. It's the Otaru Canal. Then turning right and walking more 2 blocks, you will find the information center house on the Canal Bridge.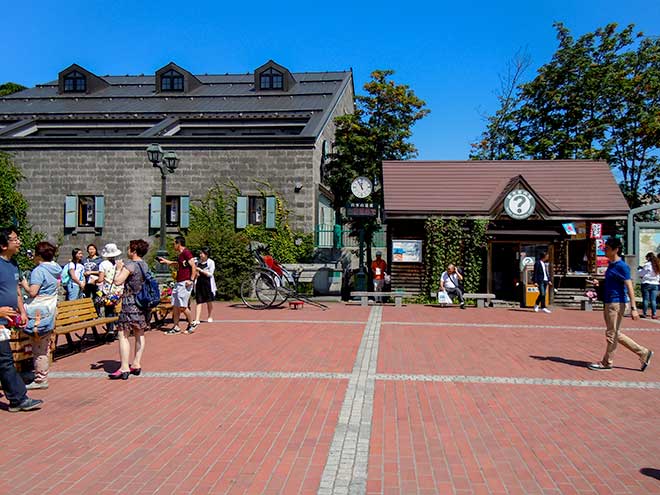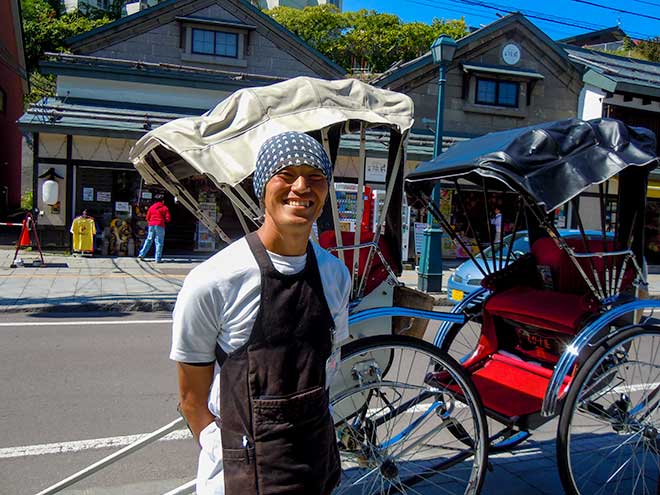 I'm going to show how to walk and where to go around there. First of all, there is some distance from the Otaru Canal to Kitaichi Glass area, so if you come to the canal area at the beginning of your tour, it is good for you to see the range of Otaru Canal warehouses. There are some restaurants such as Sushi and Marine foods.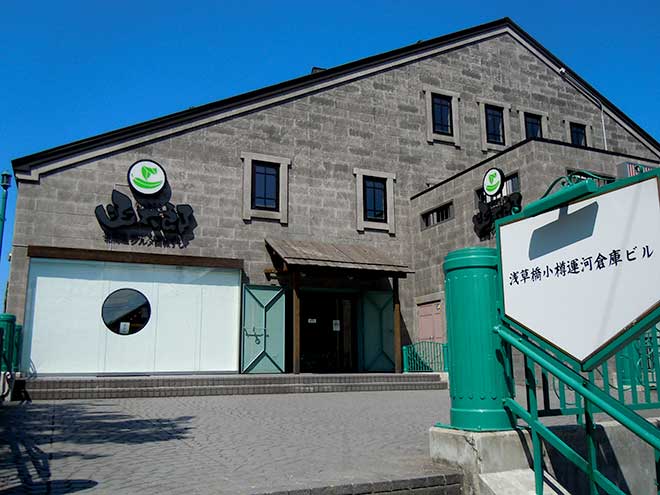 Just right side of the canal, Kantaro is there. This Sushi restaurant is called as 'Kaiten-Zushi' styled sushi bar. You can pick up a sushi on a small dish that is circled on the belt through the shop. Kantaro(函太郎) is a famous sushi restaurant originated in Hakodate. You enjoy Sushi at a reasonable price, of course they offer fresh and delicious one. I recommend Kantaro definitely if you like sushi.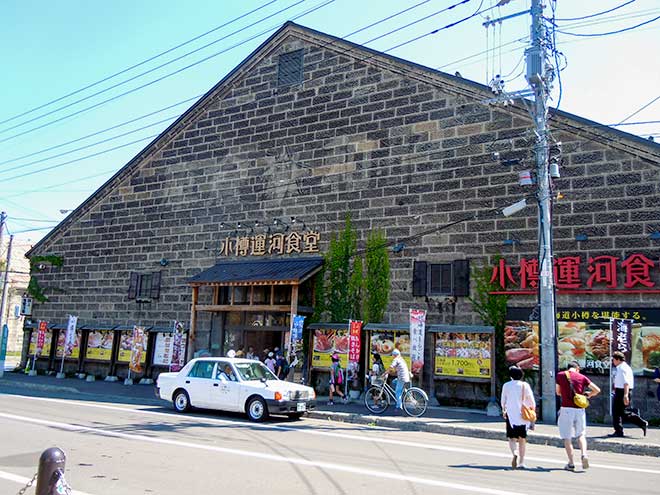 The other side over the road, there is Otaru Unga Shokudo(小樽運河食堂). This is a restaurant mall like a shopping center. You can choose your favorite one from a lot of foods menu.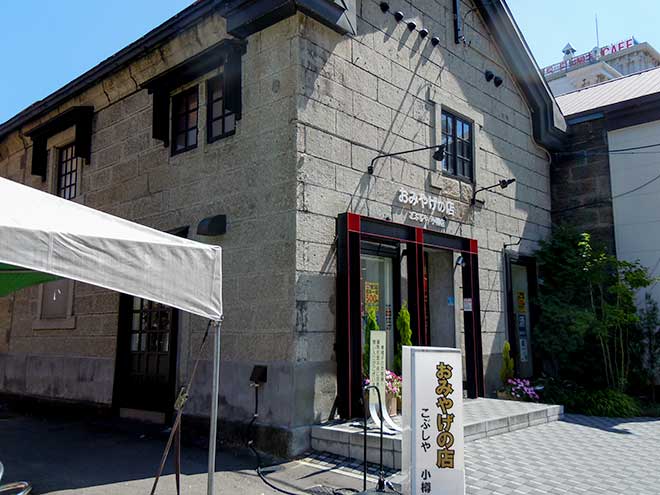 After lunch, you can stick around there to see some souvenir. but, if you don't have enough time, you should go to Kitaichi Glass area. It takes about 5-10 minutes from here. Many restaurants, craft shop for souvenir such as glass or chopsticks, of course Kitaichi glass, chocolates of LeTAO, music boxes of Otaru Orgel and so on. Just walking to look around, you will find something specials for you.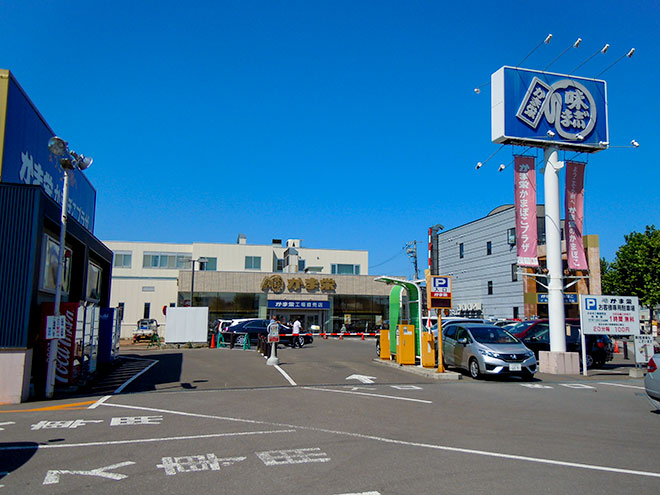 Kamaei(かま栄) is one of the famous foods company in Otaru. They are dealing with 'kamaboko', paste products mixed with fish or other marine products and vegetables, are deep fried. Free 1 hour parking for customer getting some kamaboko, there are some seats available to eat in the shop.
But the Kamaei's parking has to be crowded in the weekend. Don't get in line, which waste your precious time. Go Otaru public parking near the canal, just 600 yen per day. Also don't park alongside Otaru Canal and main street. Most of parking fee is over 800 yen per hour. Don't waste your money.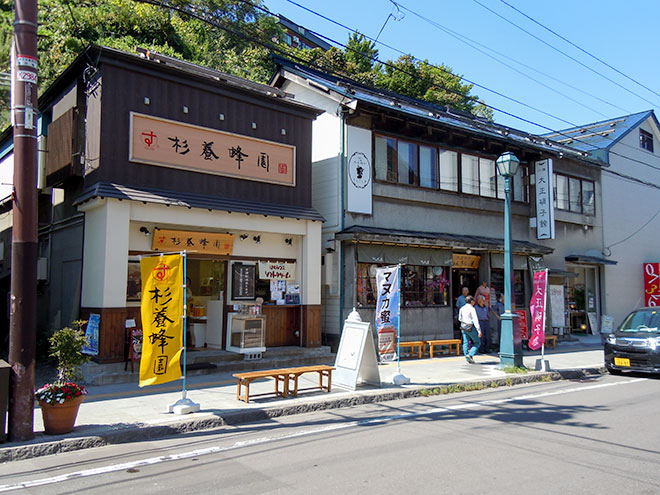 Many souvenir shops are there. If weather is fine, take your time to walk around for shopping.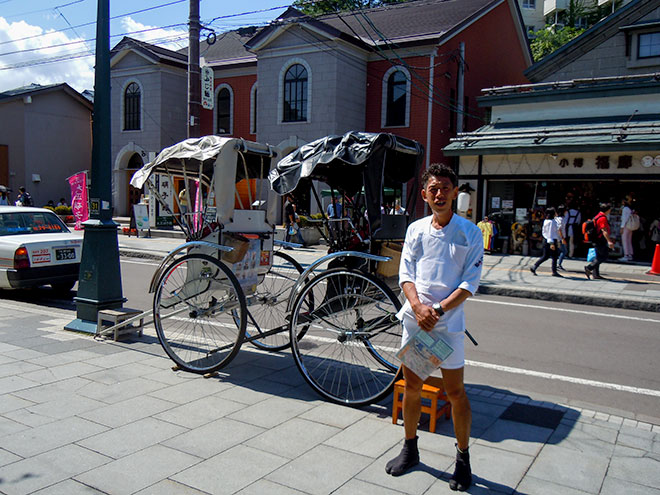 Also Jinrikisha(人力車) drivers are there, not only around the Otaru Canal. They show you how Otaru looks like pulling jinrikisha. Two sheets are available on a car, which usually takes about 30-40 minutes and your option will be acceptable. Ask them.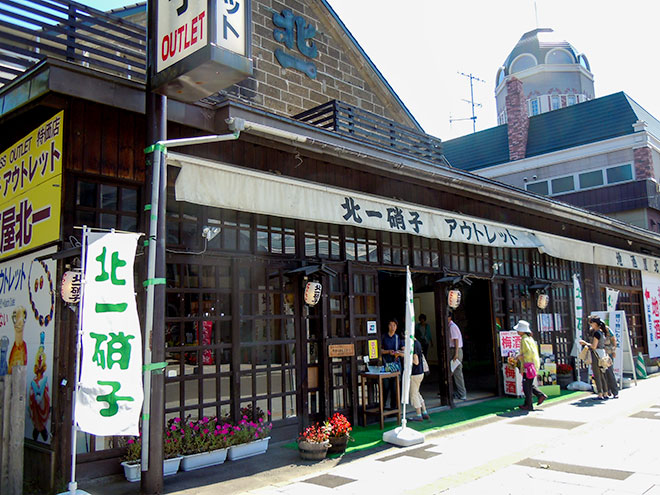 Kitaichi Glass has 6 shops in this area and LeTAO, chocolate shop has also 6 shops, too. Each shops are dealing their original items, so you can enjoy to see all of them.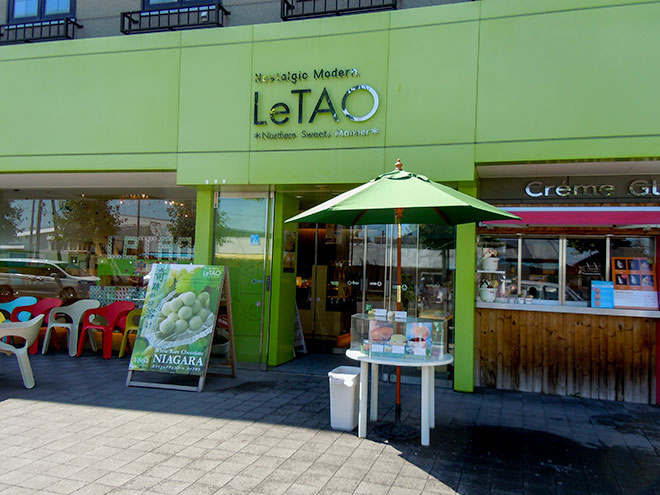 Go LeTAO, if you like Chocolate!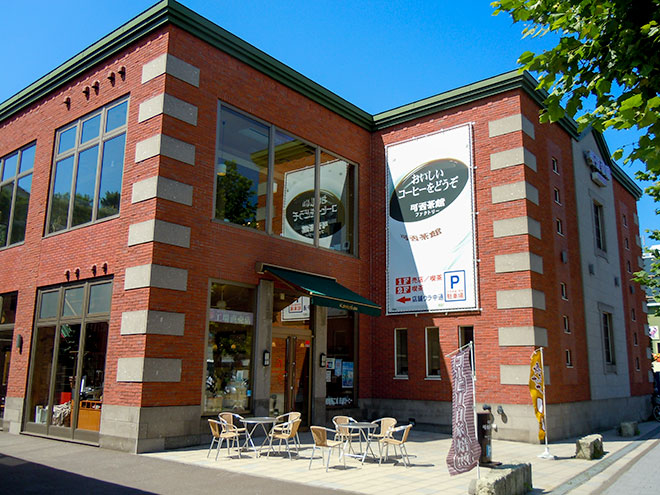 Take a break at Kahisa-kan coffee shop(可否茶館). A nice and famous coffee shop from Sapporo.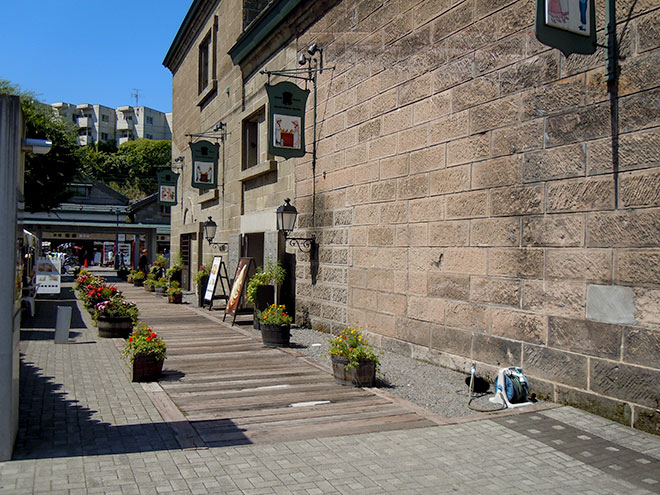 A small side lane with a open caffe left side.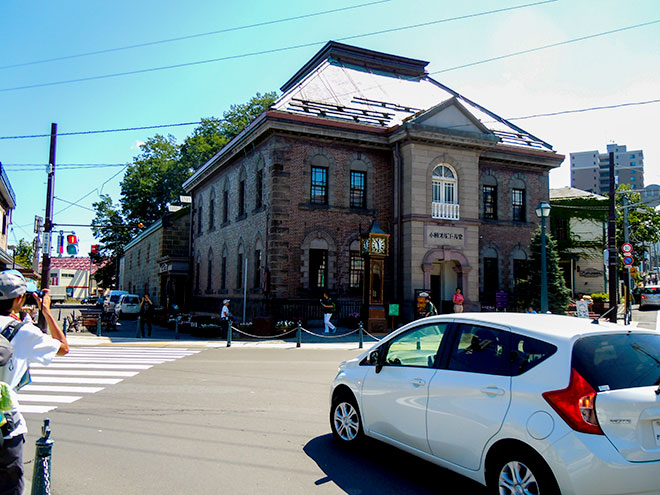 A famous shop for music boxes, Otaru Orugoru-Do(小樽オルゴール堂). Maybe, it takes between 1 and 2 hours to see. It depends on your dropping sites. This is not all of Otaru sightseeing. It is just taking a look for short hours.
Access
JR train from Sapporo
Take a Hakodate line via Otaru to Minami-Otaru station(28min) and walk 10min.
Bus from Sapporo
Take a Bus via Otaru to Otaru station(55min) and walk 20 min.
By Car
Take a high way to Otaru exit(25min) and 10min to Kitaichi Glass parking
Related Article