posted on November 18, 2014
This place is written as [雪ミクスカイタウン] in Japanese.
Virtual Idol Hatsune miku's Shop&Museum called SNOWMIKU SKY TOWN will open on the 4th floor in the Chitose Airport terminal building in the end of December 2014. It is behind Animate and in front of PRONTO. This is the shop and museum for Snow miku(雪ミク) who is the character cheering winter of Hokkaido. There are some facility such as Snow miku museum where a life-sized figure of Hatsune Miku(Snow Miku), illustrations and goods. Also There is a theatre space called 'Hokkaido Gurutto Theatre with Snow Miku'. This is a 360 degrees movie theatre which shows wild nature of Hokkaido. Shop Space sells more than 50 items of Hatsune Miku. Original limited item by Shop Space is available only here.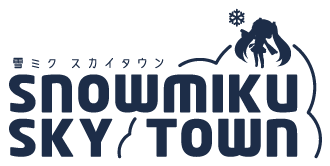 http://snowmiku.com/skytown/
Access
New Chitose Airport Terminal Building 4th floor The pointed location is Animate, because SNOWMIKU SKY TOWN has not been mapped yet in Googlemaps. It is located behind Animate and in front of PRONTO.
Other Places To Visit
Chitose Outlet Mall Rera — shopping
Doraemon Waku Waku Sky Park — shop, museum, photo studio and cafe
Kirin Beer Brewery Factory — factory tour
Sapporo Beer Brewery Factory — factory tour
Hokkaido Kikkoman — factory tour
Calbee — factory tour
Lake Shilotsuko
Mt.Eniwa
Palette Hill
Chitose Salmon Furusato-Kan — Salmon Museum
Related Article