posted on August 13, 2014
This place is written as [五天山公園] in Japanese.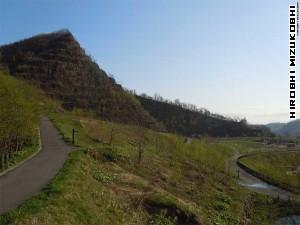 Gotenzan Koen Park(五天山公園) is located in Fukui area, the west of Sapporo; called Nihsi-ku. Driving from Nishino to Bankei, you will see a large park right side passing through Fuki area. This is Gotenzan Koen Park(五天山公園). As this area was the former quarry more than 30 years ago, it was so noisy for neighbors to live; especially sounds of blasts for demolishing a mountain.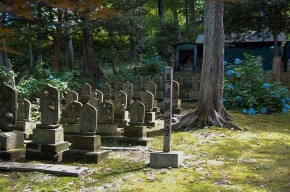 Due to a movement against of local citizens, the company gave up quarrying at last. After that, this area became a park that has several kind of facilities. Also this area had been the home of firefly and the local citizen group has been making efforts to increase endangered fireflies. Now, fireflies are increasing good so far. You could find one when you come towards nightfall. The park is opened until 19:00 in the summer. This is the park for family, from little children to senior ages. Gotenzan Jinjya is located in the back of Gotenzan Koen Park, which is the entrance of Mt.Gotenzan.
Facilities
3 park golf courses
play equipments for children
barbecue spaces
a restaurant and a terrace
a booth
a room for studying nature
a water mill
some tennis courts
some open space
Access
From Hassamu-Minami Subway station
Take JR bus no.41(西野福井線) to Fukui 10 Cho-me(福井10丁目) or Gotenzan Koen(五天山公園)
From Kotoni Subway Station or JR Kotoni Station
Take JR bus no.41(西野福井線) to Fukui 10 Cho-me(福井10丁目) or Gotenzan Koen(五天山公園)
*due to time schedule of the bus, some buses don't stop Gotenzan Koen next to Fukui 10 Chome. Ask a bus driver where to get off.
Neighborhood