posted on October 10, 2014
This place is written as [旧北海道庁(赤レンガ)] in Japanese.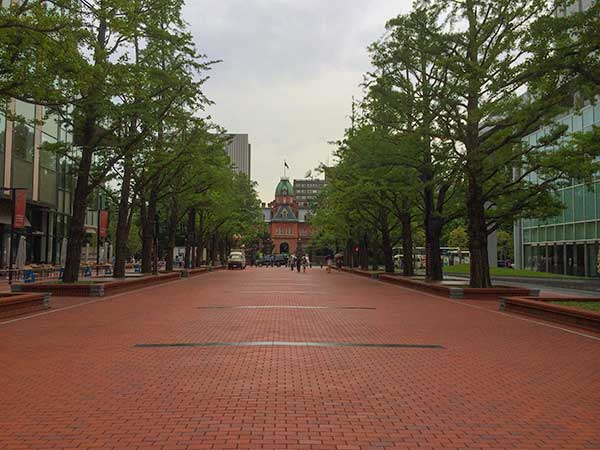 Former Hokkaido Government Office is located in Sapporo, close to Sapporo station. The building is familiar to be called 'Akarenga', which means red brick.
This is the historical place and a National Important Cultural Property. The development commission and government of Hokkaidō prefecture,which is called 'Kaitakushi', was established to explore the undeveloped land of Hokkaido, so that its main office was settled in Sapporo in 1871.
As the Development Commission, an American advisor, Horace Capron planned to construct the Kaitakushi office building with an octagonal dome. The building, the Hokkaidō Development Commission Sapporo Main Office, was built in 1873. It and was one of the largest buildings in Japan at that time.
Unfortunately It was burn down in 1879. The Hokkaidō Government was established in 1886 after Kaitakushi. The building was restored and inaugurated in 1888, which is covered with red bricks and the octagonal dome on top of the building.
But another fire burn down again in 1909 and was rebuilt in 1910. The 100th anniversary of The Government of Hokkaidō Prefecture was celebrated in 1968. Original air vents and the octagonal dome were restored and installed to the building again at this year.
There are many archive Resource and Library in Akarenga such as the Archives of Hokkaidō and the Karafuto-Sakhalin Related Resource Library. Akarenga also has a duty as the history museum of Hokkaido.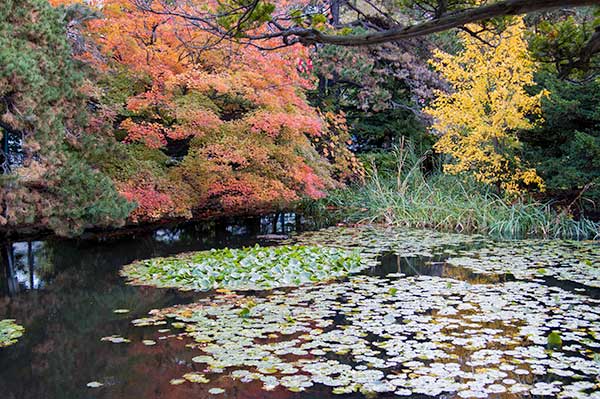 Akarenga has the beautiful garden with two ponds. People can enjoy through the year watching cherry blossoms in Spring, water lilies in Summer, red-yellow leaves in Autumn and some snowman in Winter.
Opening Akarenga Terrace building in September 2014, it is just in front of the building's street. Another popular commercial place has come in Sapporo Station Area. You can access from Underground walking street called "Chikaho(チカホ)" easier.
Tokyo 2020 Olympic Game Marathon Race Course
This is the place where Tokyo 2020 Olympic Game Marathon Race and  Walk Race Course. Runners are supposed to run from the north to the east Akarenga Square (赤レンガ広場). This place will be one of the most crowded site of viewing.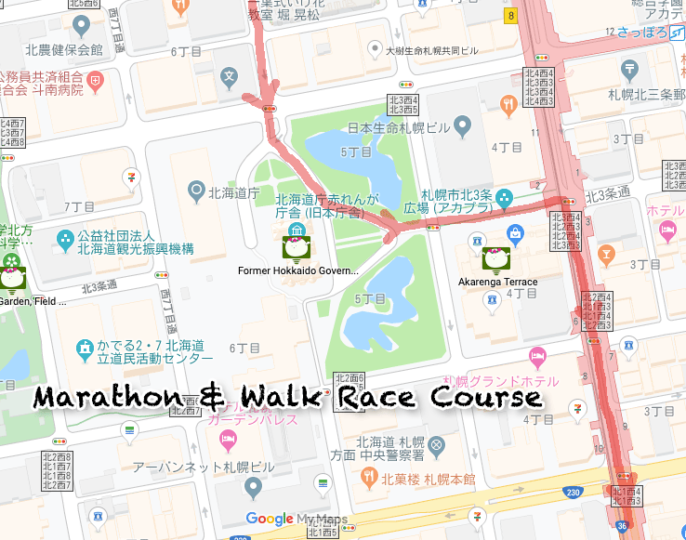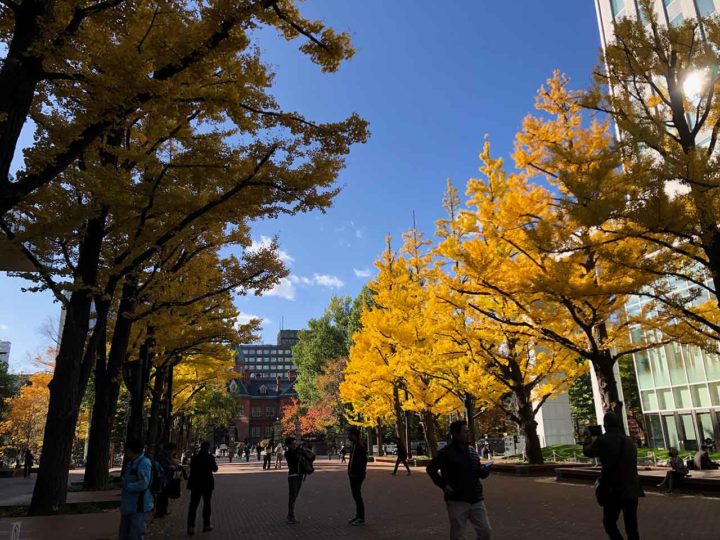 Where to look at Marathon and Race Walk in Sapporo of Tokyo 2020 Olympic Game
Access
From Sapporo Station, 5 min.