posted on February 10, 2016
This place is written as [旧北海道庁舎(赤レンガ)] in Japanese.
This is Japanese 'Omotenashi' for all visitors welcoming to Hokkaido. Welcome Garden opens until 29th February 2016 at the former Hokkaido Government Office called 'Akarenga'(赤レンガ).
You can experience several winter activities and have a hot drink. Go Akarenga and have a fun!
Open: 1st – 29th February
Hot Drink Service
9:00 – 17:00
500 Hot Milks and Hot Japanese teas are served for free to all visitors.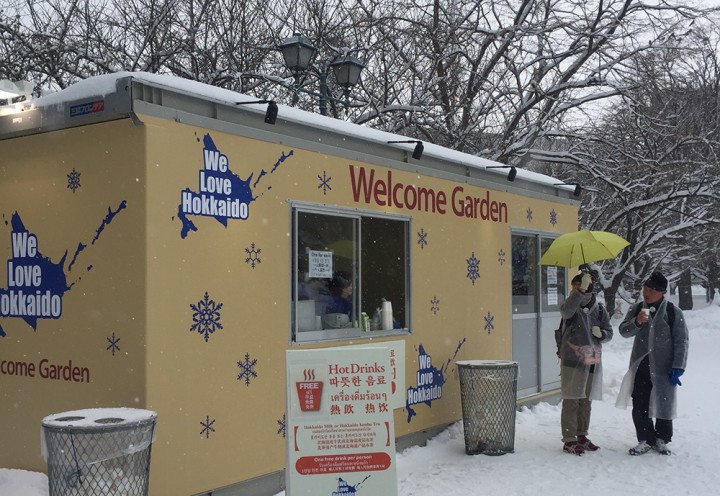 Experience
1st – 7th Feb: Playing at snowballs
8th – 14th Feb: Making snowmans
15th – 21st Feb: Playing on a sled
22nd – 29th Feb: cross country ski