posted on September 14, 2015
This place is written as [鶴沼ワイナリー] in Japanese.
Tsurunuma winery is the largest vineyard in Japan. The climate of Tsurunuma is suitable for farming vines and Hokkaido wine company started its winery here in 1974.
The vineyard is located in Tsurunuma, Urausu town, Hokkaido. It takes 1 hour 30 minutes from Sapporo by car.
No factory tour is available but you can see the beautiful and large vineyard and buy some wines for souvenir. Tsurunuma wines are very popular and nice quality. 
Tasting is available in the small shop.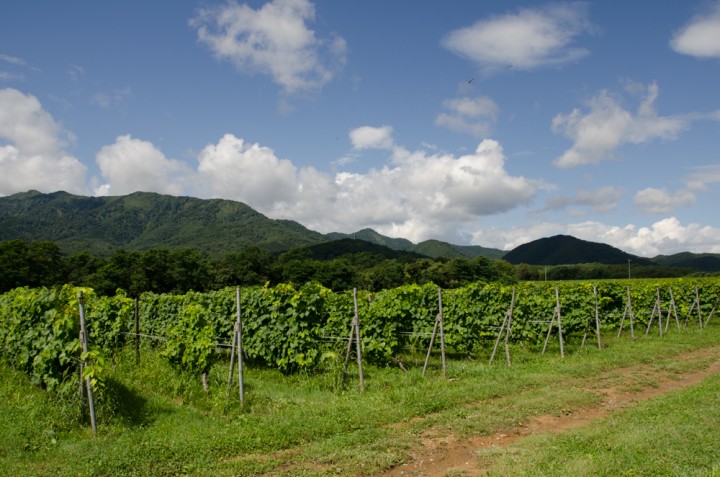 In the beginning of September, it is nice and clear sky. You feel cool air and beautiful scenery in Tsurunuma.
Tsuru means crane and Numa means pond. Maybe you see Tsurunuma pond along with route 275 right side on your way from Sapporo.
See article below.
Route 275, A Beautiful Country With Ricefield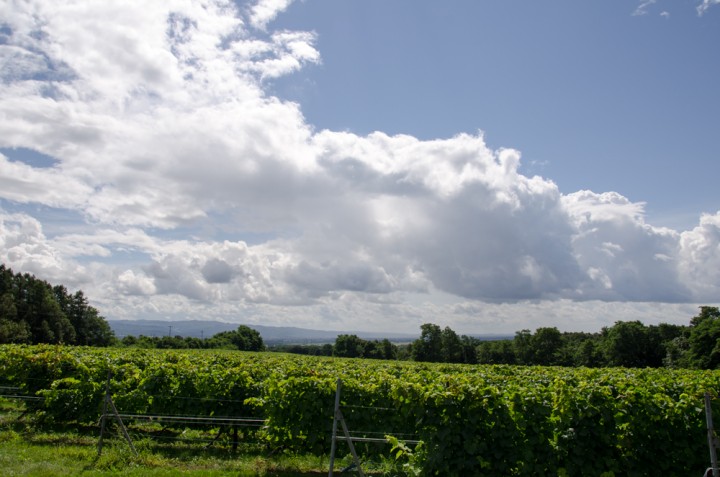 The largest vineyard in Japan.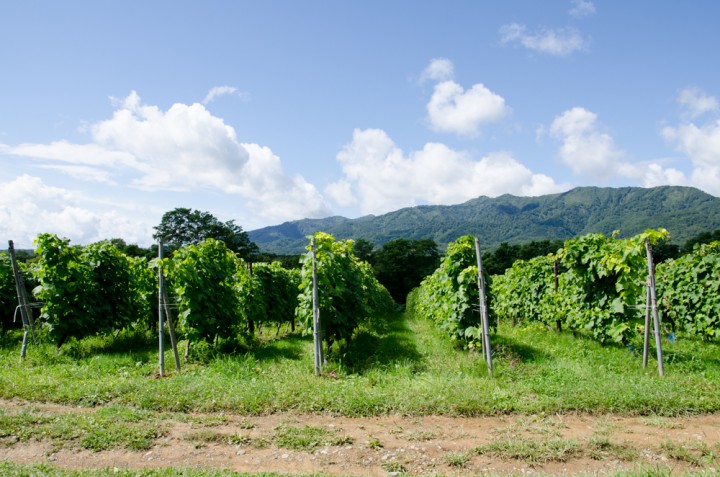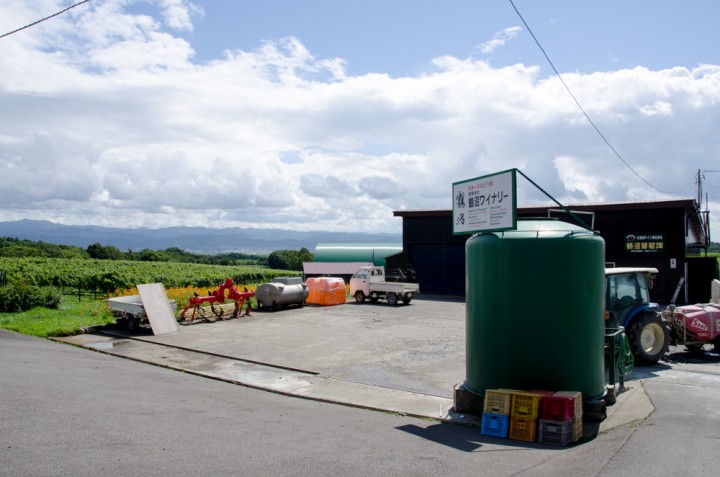 Tsurunuma winery is here. A small shop is right side.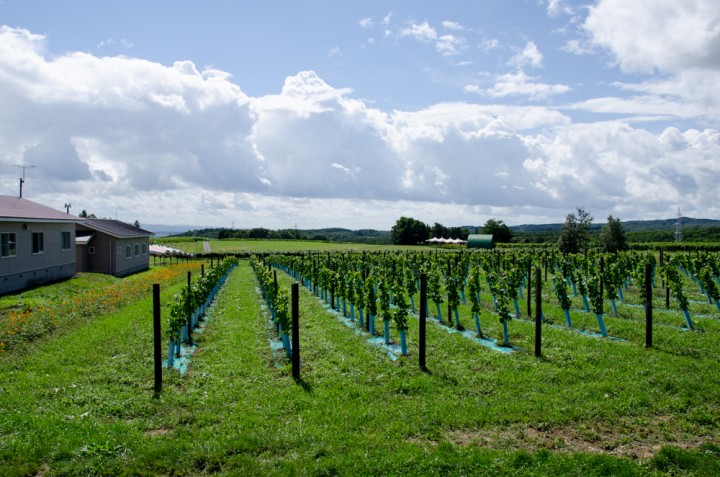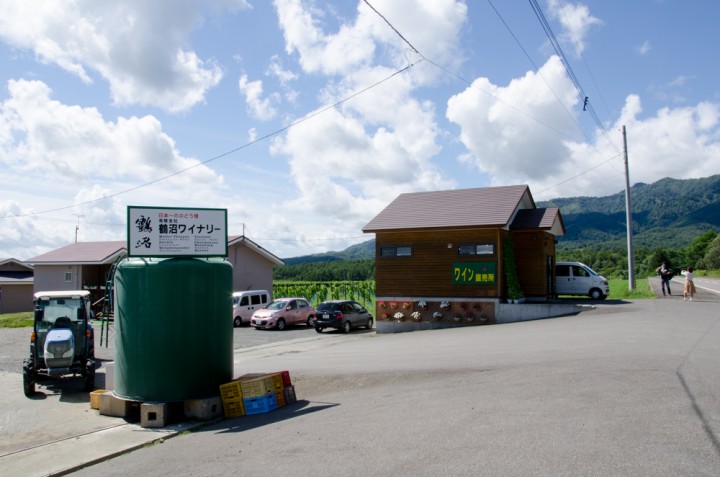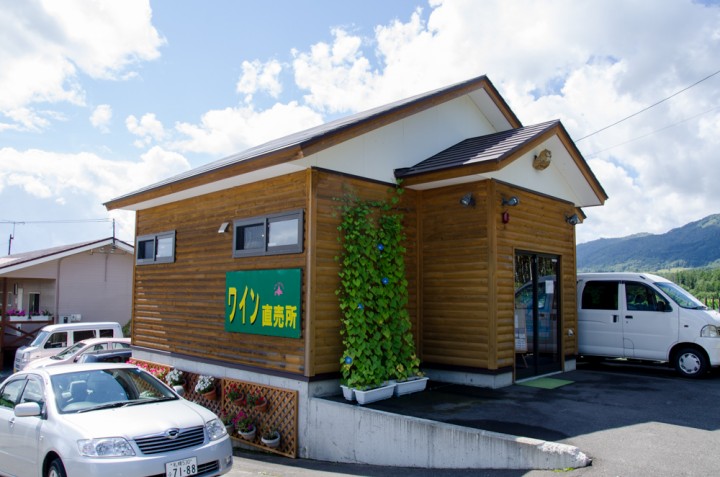 You can taste some wines and buy them for souvenir.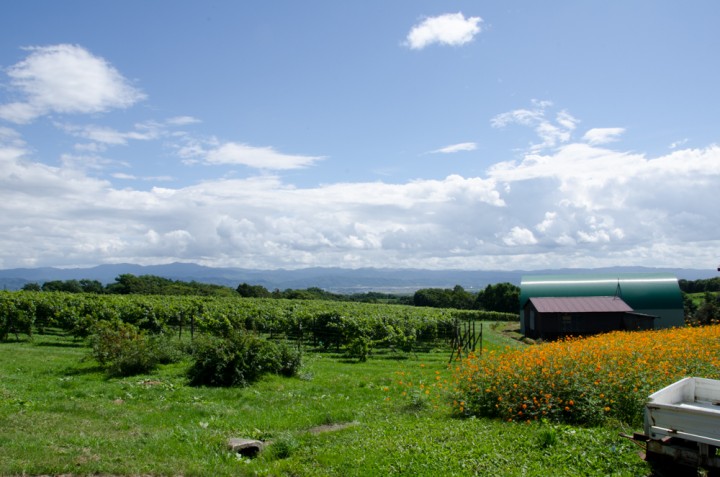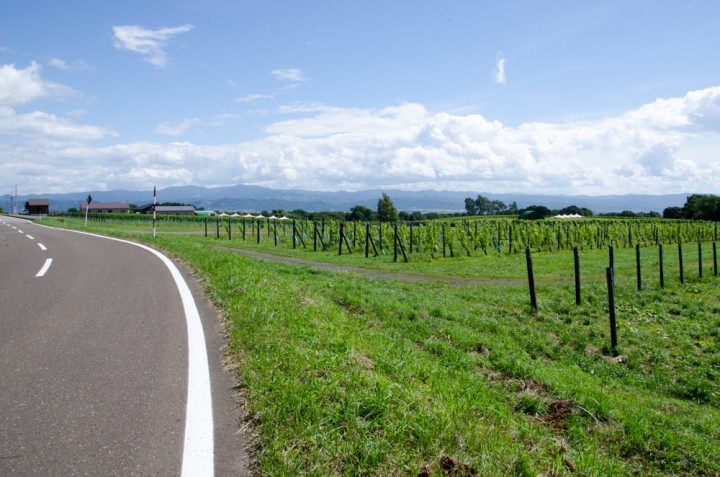 More you go, you will see two buildings.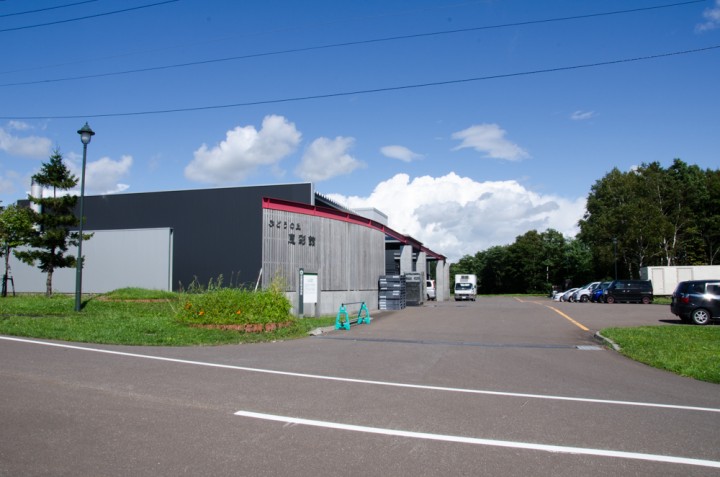 One is the factory of Tsurunuma winery called 'Keisaikan'(恵彩館).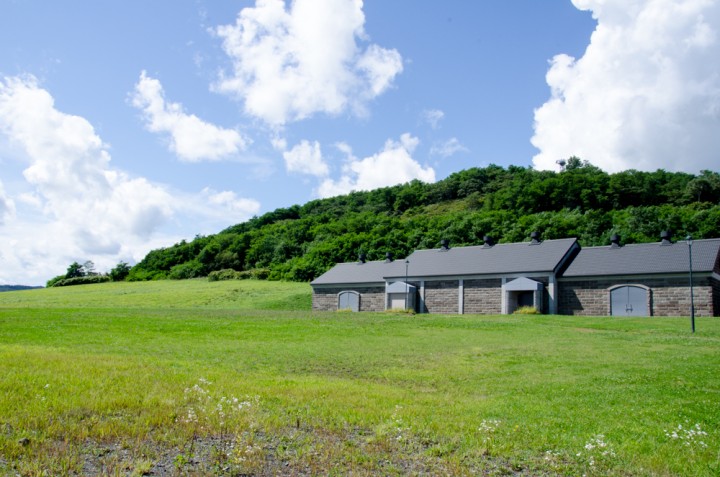 Another is the warehouse for vines  but it is no longer a warehouse. The building was located in the center of the town in the past. After that, it is preserved here.