posted on September 5, 2014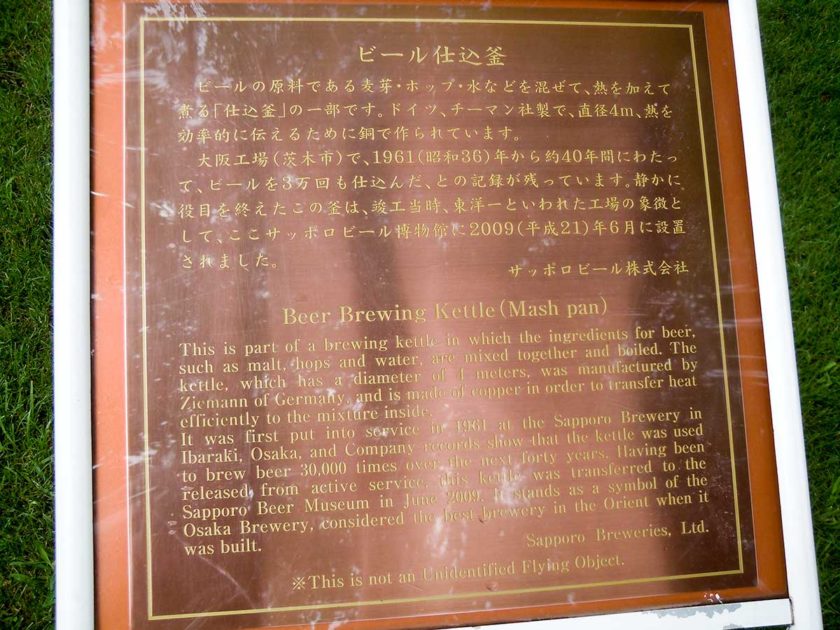 When you go to Sapporo Beer Garden, you'll look at the Big Pan like a UFO. But it's not one. This is a Beer Brewing Kettle(Mash pan). According to the guide panel in Sapporo Beer Garden;
This is part of a brewing kettle inwhich the ingredients for beer, such as malt, hops and water, are mixed together and boiled. The kettle, which has a diameter of 4 meters, was manufactured by Ziemann of Germany, and is made of copper in order to transefer heat efficiently to the mixture inside.

It was first put into service in 1961 at Sapporo Brewery in Ibaraki, Osaka, and Company records show that kettle was used to brew beer 30,000 times over the next 40 years. Having been released from active service, this kettle was transfered to the Sapporo Beer Museum in June 2009. It stands as a symbol of the Osaka Brewery, considered the best brewery in the Orient when it was built.

Sapporo Breweries, Ltd.

*This is not an Unidentified Flying Object.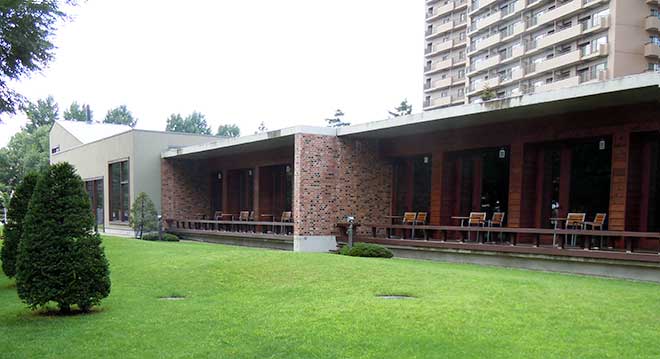 Just in front of Garden Grill, The pan is sitting.
Beautiful copper ware looks like a UFO, this is the another symbol of Sapporo Beer Garden and their history.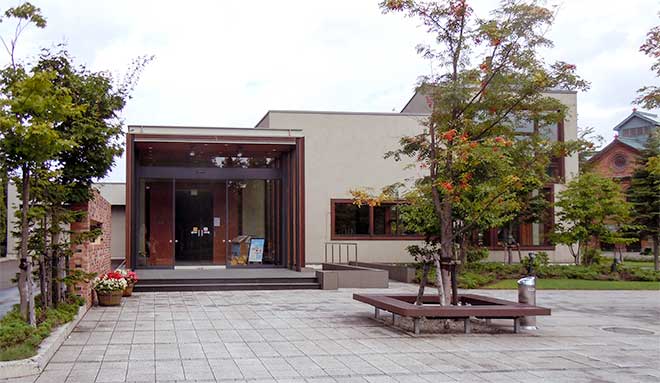 If you enjoy having a dinner with your family or friends as much as relaxing at home, you might go to Garden Grill. You have a private room with nice staffs. That's really comfortable without noise.
They never let you down.
Access
Subway
Take the Toho Line to Higashi-kuyakusho Mae(東区役所前). Exit No.4 and walk 10 min.
Bus (nonstop bus) from Sapporo Station to Sapporo Beer Garden/Ario
Take the Chuo-bus(No.188) at No.2 depot, the north entrance of the Sapporo Station
Go to the last stop, Sapporo Beer Garden/Ario
Weekend & Holiday : every 20 min / Mon – Fri : every 30 min.
Fare: ¥210 (one way) child ¥100
7 minutes.
Bus (circle bus) , Sapporo Factory Circle Line
Take the Chuo Bus Factory Line (環 88)
Go to Sapporo Beer Garden.
Taxi
7 minutes from the Sapporo Station.
see Google Maps Engine *You need to login googlemaps.
address
KIta 7 Jo Higashi 9 cho-me(N7E9) 2-10, Higashi-ku, Sapporo(札幌市東区北7条東9丁目2-10)
Reservations and Inquiries
TEL: 0120-150-550 ( General Reservation Center) Fax: 011-722-7326
Business Hours
11:30 – 22:00 (Last order / 21:30PM)
Open all year (except Dec. 31st)
Credit Card
available
Total number of seats
2,400 seats (Max. banquet seating: 1,000 persons seated)
Parking
200 vehicles
Neighborhood