posted on November 14, 2019
Shichi-Go-San, Japanese traditional celebration for children, especially 3, 5 and 7 years old. It derives from Edo period in November 15 , Tenwa 1st year (Dec 24, 1681) , Tokumatsu, the son of Tokugawa Shogun Tsunayoshi, whom they celebrated his growing. Then Edo citizens become to do the same manner to celebrate their children around November 15, when it is the time for appreciating Autumn harvest on the full moon. It originally takes place in the great Edo, now Tokyo, after that it had became to pervade to other city such as Kyoto and Osaka. Now Shichi-Go-San is familiar to all of Japan where parents and grandparents celebrate their son and daughter.
In Hokkaido, Shichi-Go-San has to be hold one month earlier because of cold weather and snow. There are many parents and children in Sumiyoshi Jinjya Shrine for taking picture and worship.
Sumiyoshi Shrine is located near JR Minami Otaru Station, 5 minutes walk.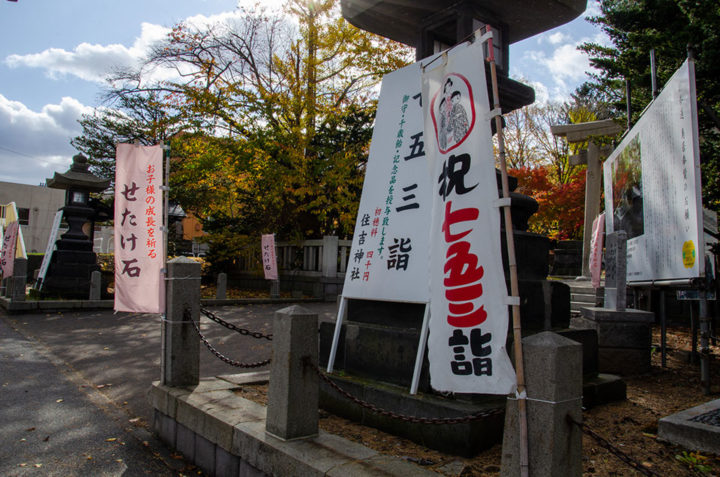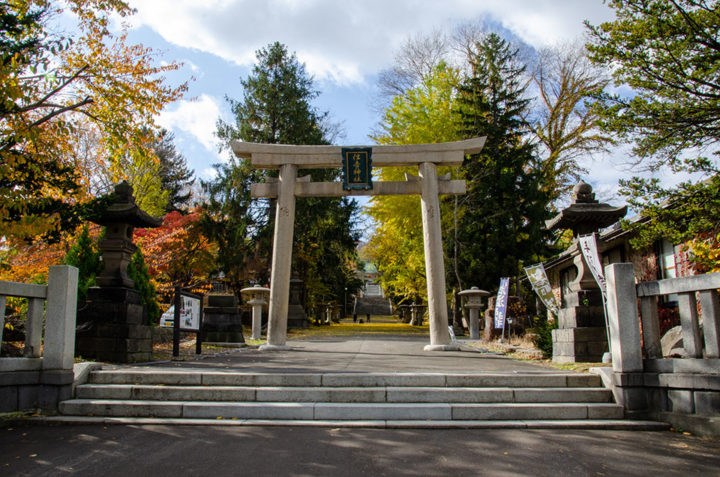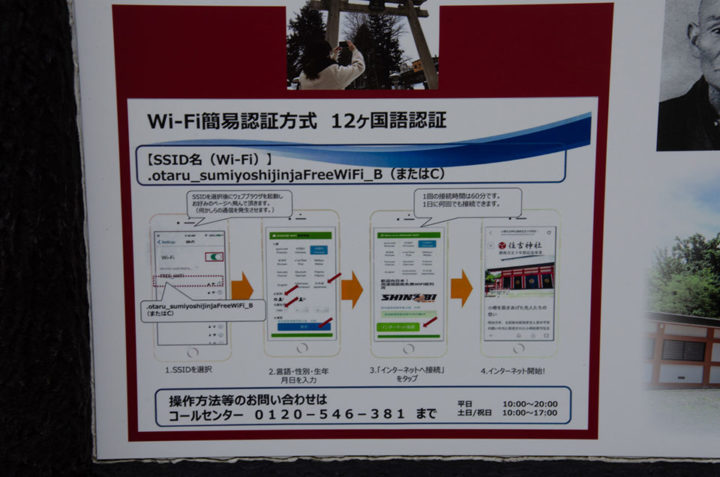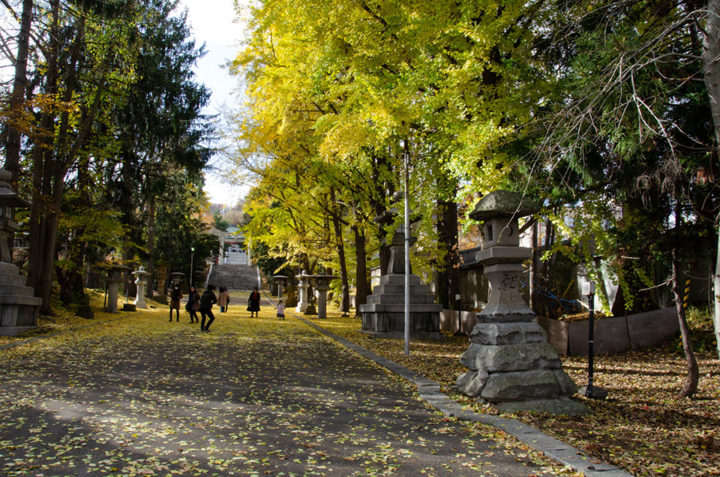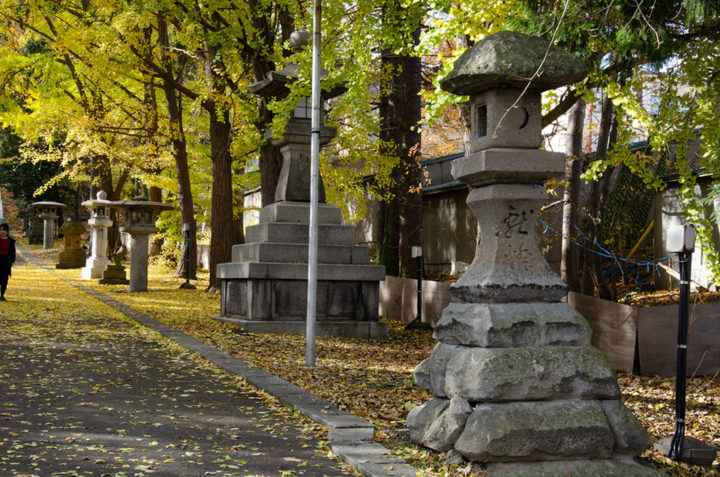 You will see many big garden lanterns in the precincts which all were contributed by noted persons in local and show their power and reputations as well as church in Europe.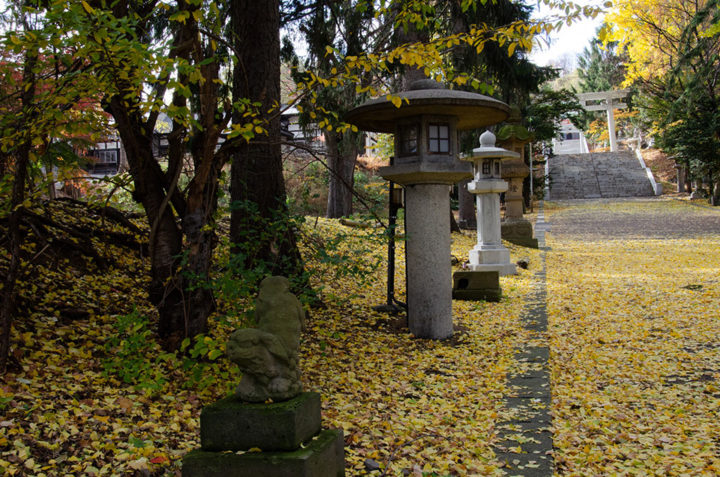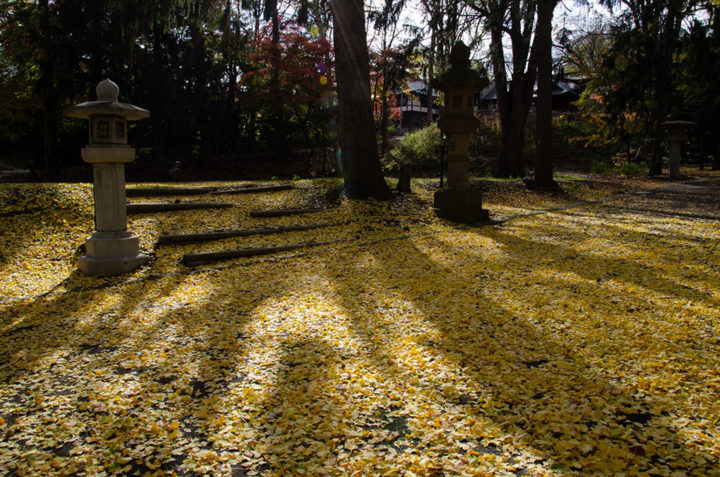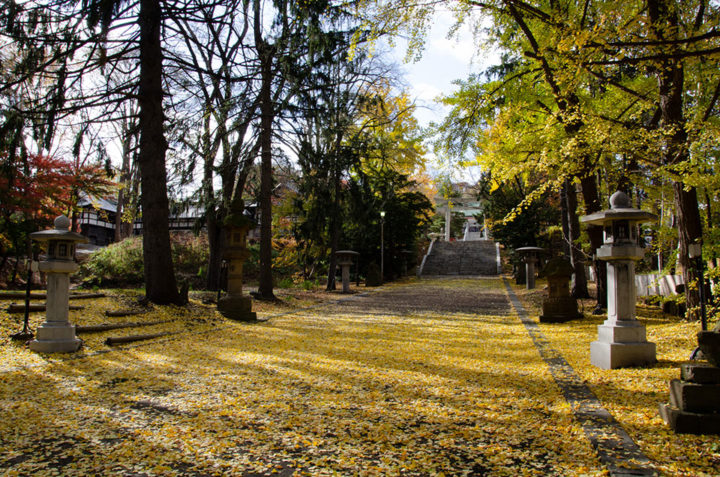 Sumiyoshi Shrine has a beautiful approach covered by Ginko leaves.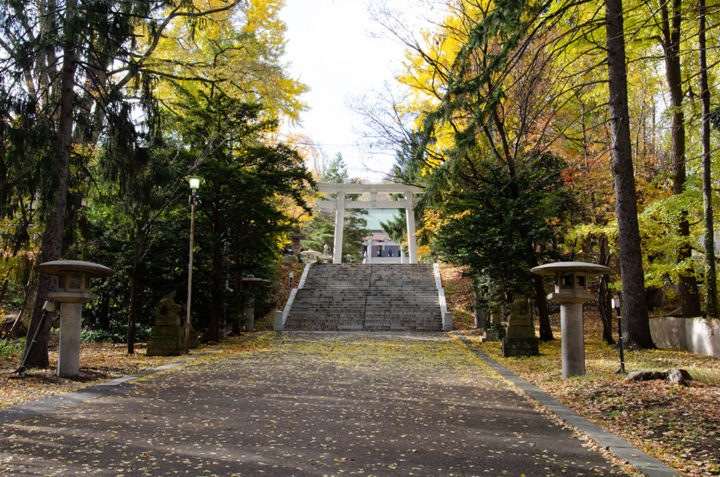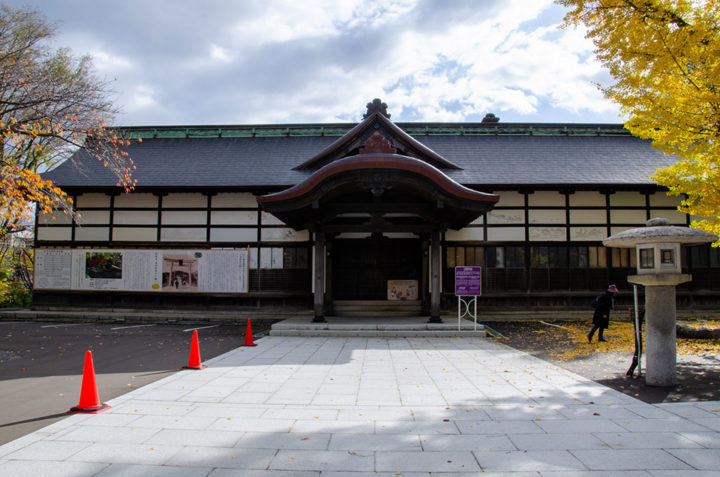 This is a historical building designated by Otaru city.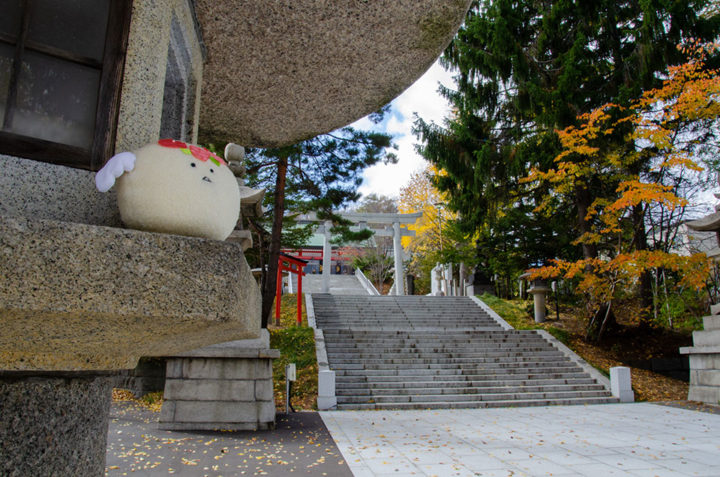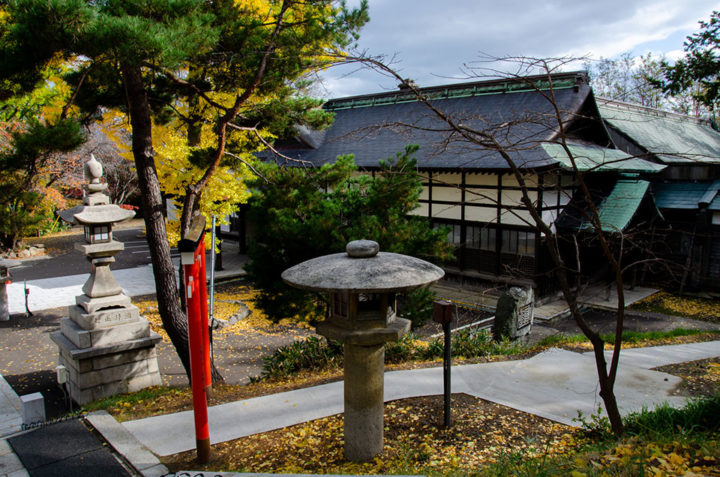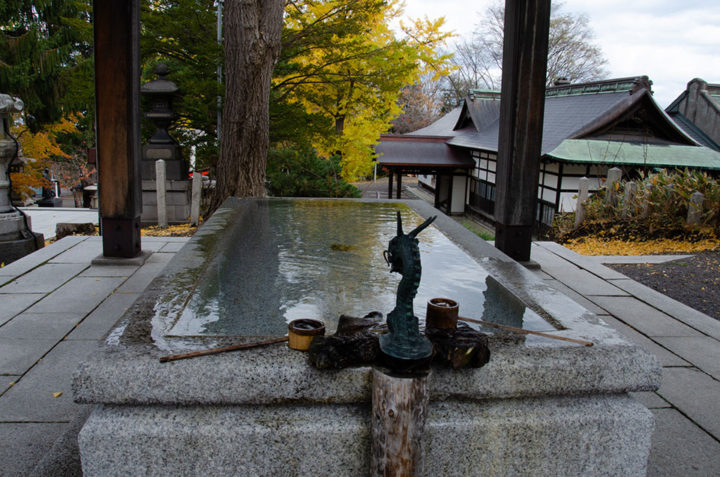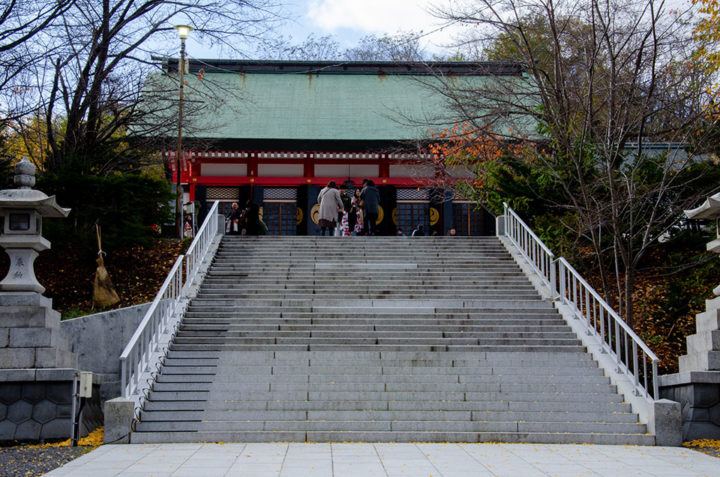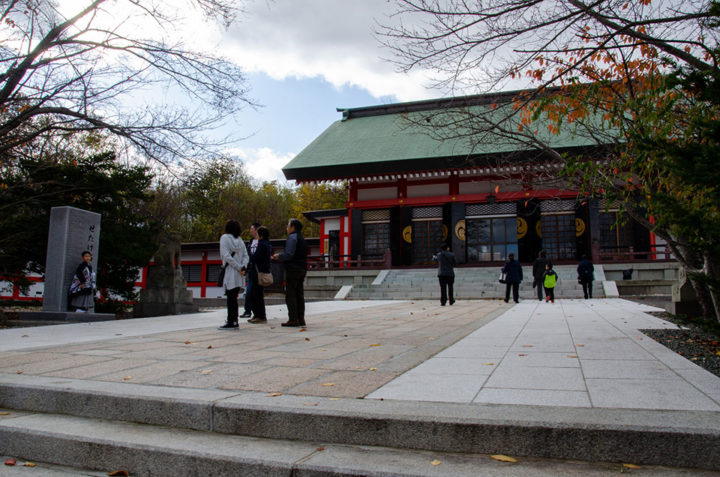 It is usually 5 years old in case of boy, 3 and 7 years old for girl.