posted on November 13, 2019
Sankaku means triangle which derived from the shape of the market roof and site. Sankaku Ichiba is located in just left side of Otaru station within 30 seconds by walk. The market was founded in 1948 with 7-8 opened booths.
Open
Food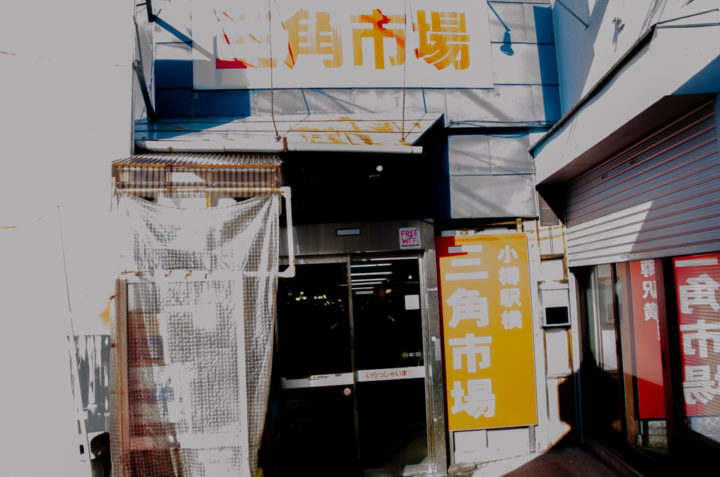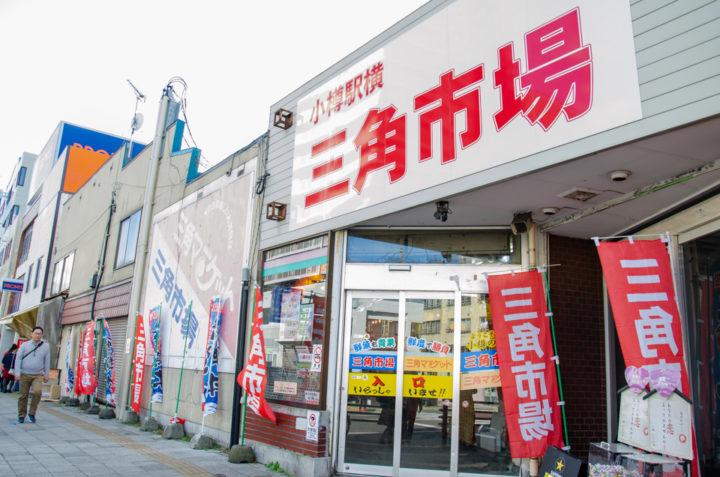 It is one of the oldest and famous market not only in Otaru also Hokkaido. A narrow corridor, width 2 meters,  lasts 200 meters with 16 shops.
All shops are providing sea products and farm products, some of them are offering seafoods donburi and sushi. Every shop is crowded and bustling with customers. Seafood donburi price might start from 3000 yen which is average price in Otaru, not so higher.
You can't taste these fresh fishes and seafood products in other places and this price rate which don't let you down.
The parking (Sankaku Market Public Car Park) is right behind of the market, JR station and railway side. Buy over 2,000 yen, get free 1 hour parking ticket at a shop. Please don't worry to park here.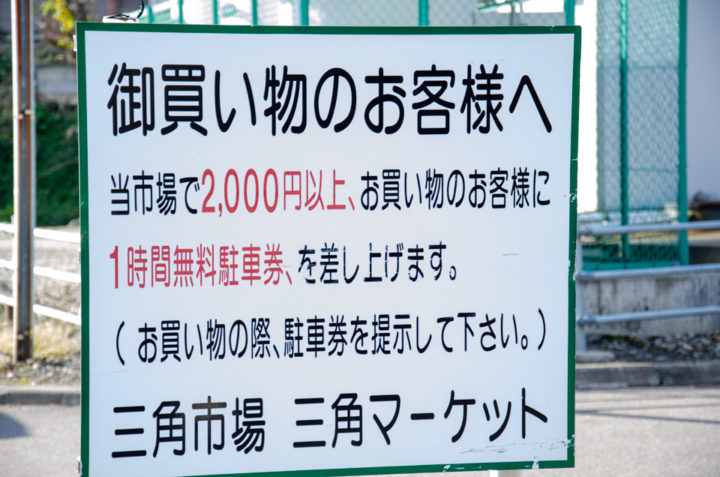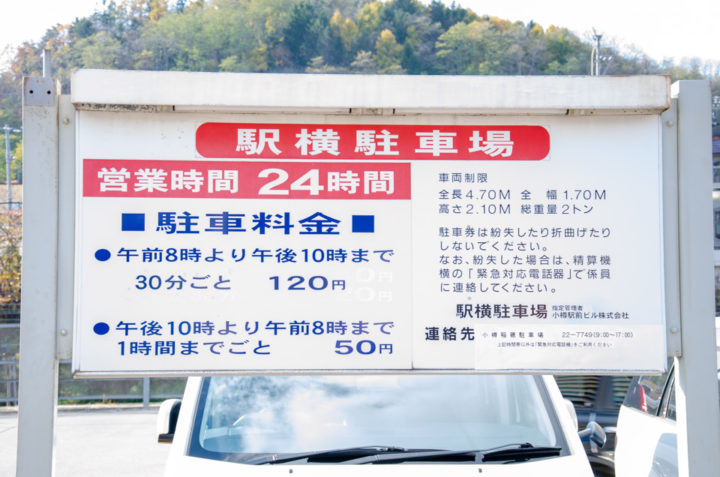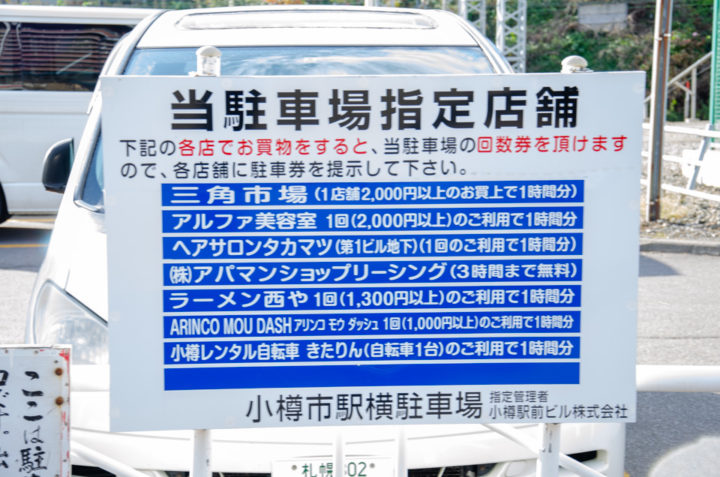 Parking ticket available for Sankaku market, Ottaru rental cycle, Ramen Nishiya.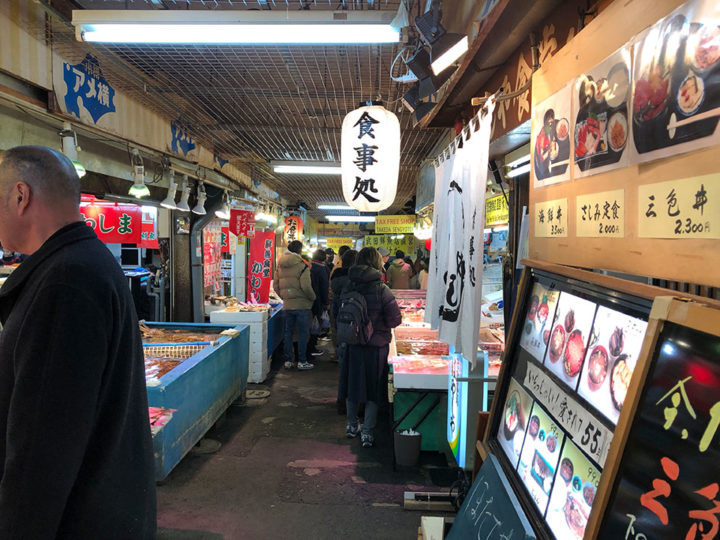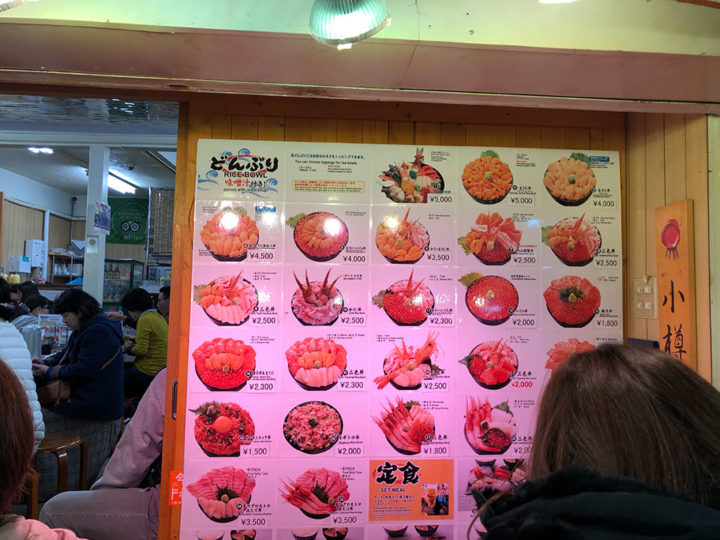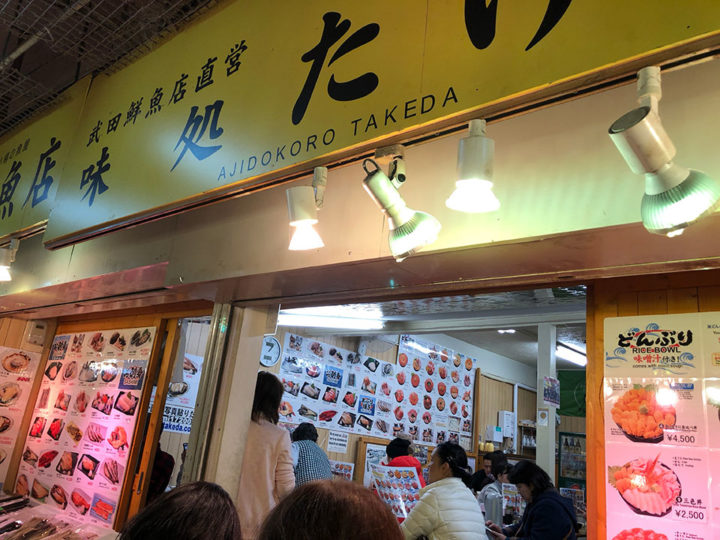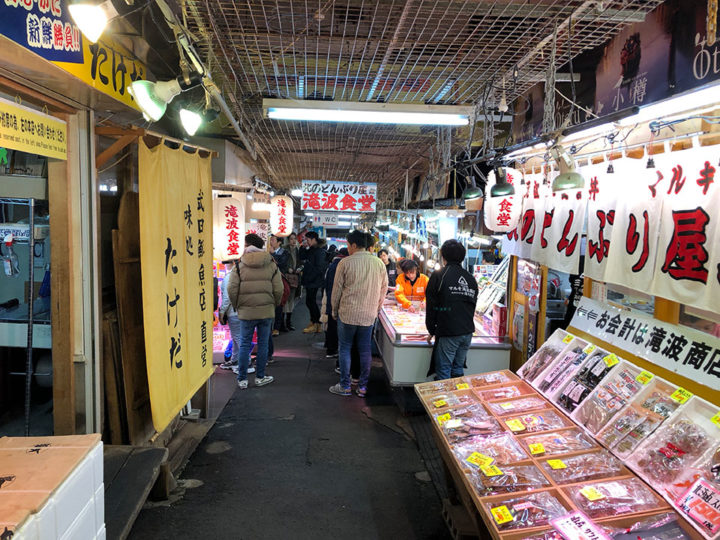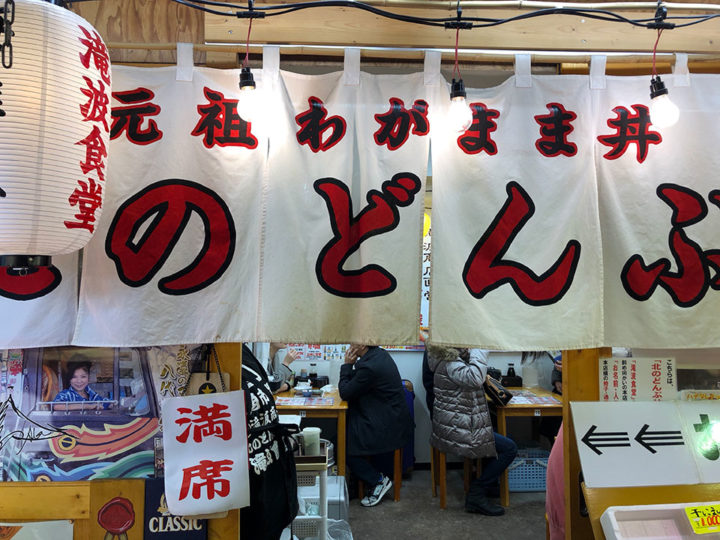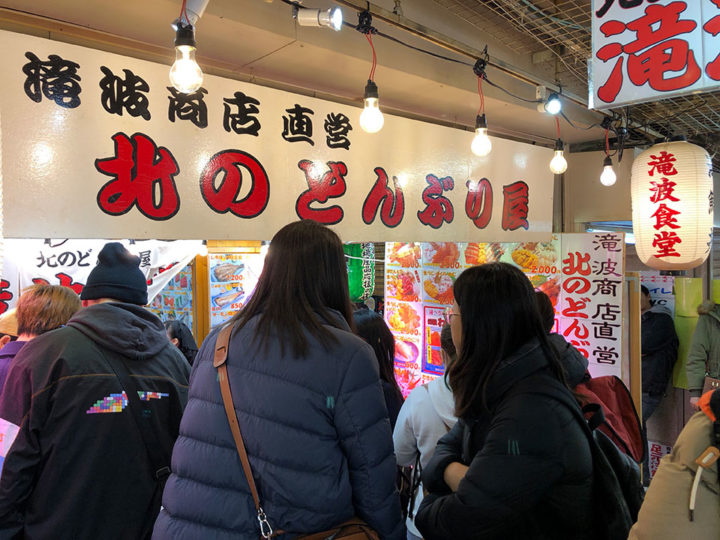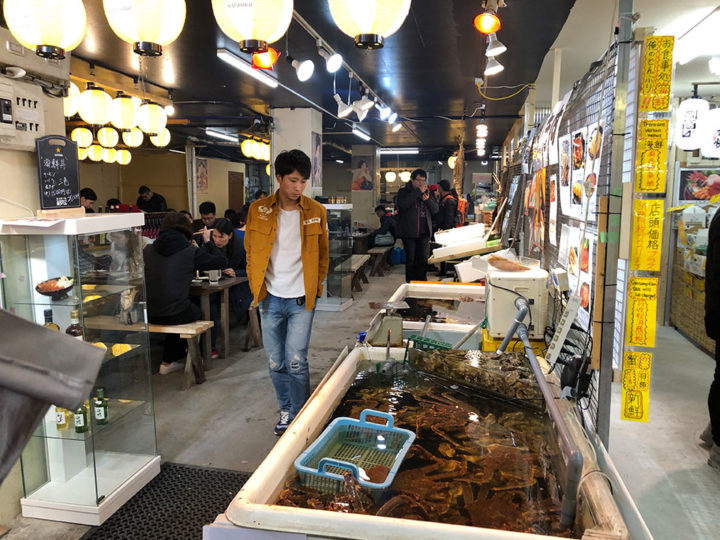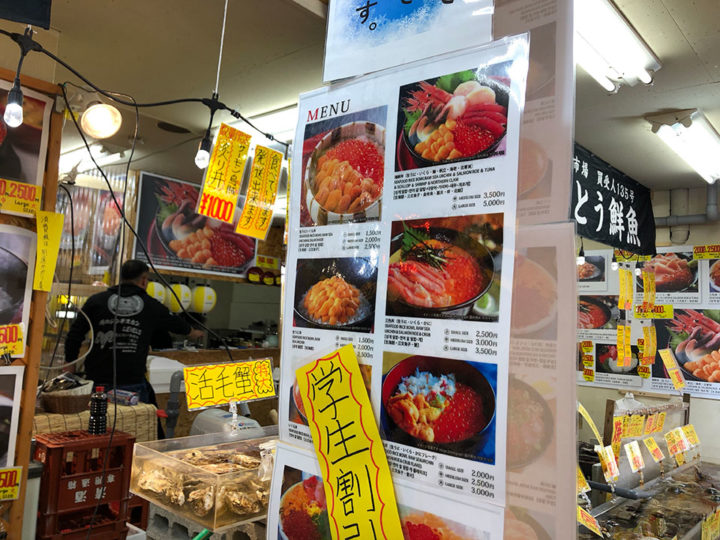 Gakusei waribiki (学生割引) means "Discount for students". Show your students ID for your donburi at this shop, Saito fresh fish shop.