posted on February 21, 2016
This place is written as [おたる雛めぐり2016] in Japanese.
Otaru HinaDoll Tour 2016 has opened on 20th February 2016 and it ends 6th March 2016.
This is the unique event for spreading Japanese traditional culture to visitors. There are several venues which show many hina-dolls, we Japanese say "Ohinasama(お雛様=おひなさま)" and also some events will be held there.
The day of 3rd March is the day for girls which is called "Hina matsuri(雛祭り=ひなまつり)". When a family have a baby girl, they are going to display a hina-dolls set from mid-February to 3rd March usually.
It is usual that a hina-doll set has been inherited from her mother or family. Of course, there is a case that a family has the first girl, usually its grandpa or grandma are delighted to buy a brand-new Ohinasama set for their lovely grandchild with grateful joy.
By the way, what happen to a boy? That's a good question. The day for boys is 5th May called "Kodomonohi". People display 3 or 5 big flying carps in front of house and Shogun helmet called "Kabuto(兜)" or a Gogatsu NIngyo/doll. 
Hina doll festival is also called "a seasonal festival of peach" from ancient era, Heian Era, 794 – 1192. Peach tree was seemed to be a plant that produces the effect of expelling evil sprits and maintains live long from ancient Chinese philosophy. Then this is the day for wishing their daughter's health good.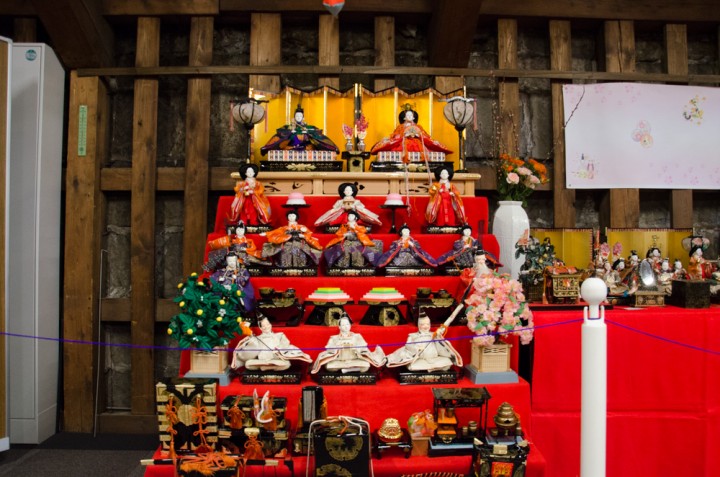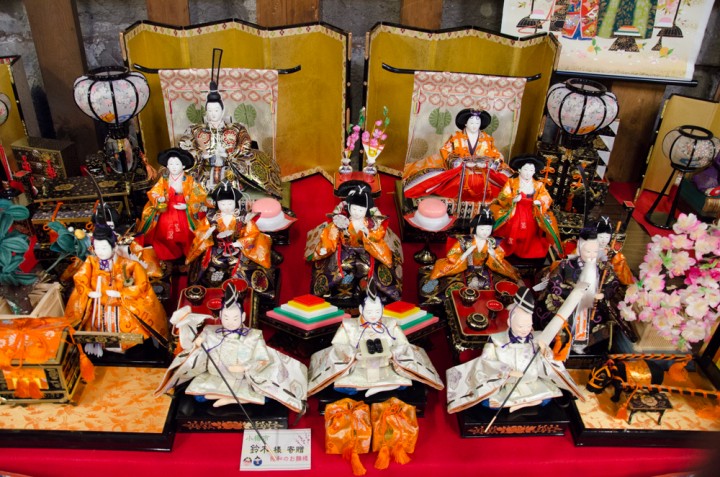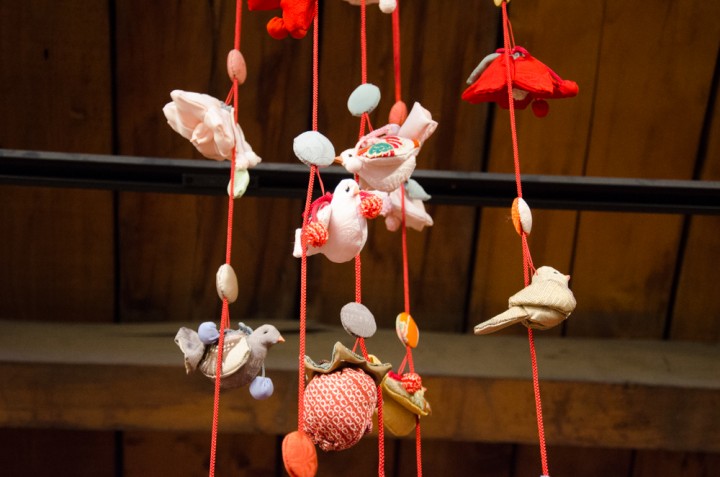 Tanaka Sake Brewery Kikkogura(田中酒造亀甲蔵)
This is the most biggest venue and many hina dolls sets they are showing. There are some seven-stories hina-dolls set, hanging hina-dolls and more. Tanaka Sake Brewery is a famous Sake Brewery in Hokkaido. Their products have got the gold prize for Sake competition in Japan many times. You can try to taste them.
You may go to these venus below.
Tanaka Sake Brewery Kikkogura
There are free drink services, which are called Amazake, a sweet drink made from fermented rice and Kuro-mame tea, black soy-beans tea.
see more Tanaka Sake Brewery Kikkogura.
Events in Kikkogura
27th Feb, 12:30, 14:30: Japanese harp,"Koto" concert by Otaru dream Koto ensemble.
28th Feb, 12:30,14:30: Koto ensemble live concert
Tanaka Sake Brewery Main Branch(田中酒造本店)
This is the main branch of Tanaka Sake Brewery. There are also many hina dolls set which of them was made in hundred years ago. This is worth visiting. There are free drink services, which are called Amazake, a sweet drink made from fermented rice.
Otaru Canal Plaza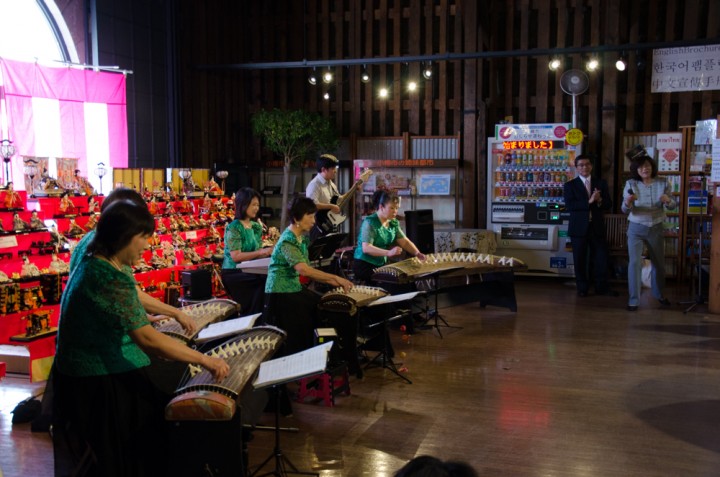 Otaru Museum Canal Branch(小樽市総合博物館)
Making hanging hina-dolls at Temiya market free space
5th March 10:00-
800 yen
20 people
appointment: 090-8638-4748
Taking a free photo waring Kimono with Hina-dolls (Free event)
27 Feb, 2-3 March 
10:00 – 15:00
daughter and her mother with Kimono
 Sakaushi Residence
This is a historic building designated by Otaru City. The owner, Naotaro Sakaushi, built in 1927 and he opened his low office here. 
Workshop events of making hina-dolls with Chiyogami and matchstick
27/28 Feb, 4/5 March
10:30- approximately 3 hours
500 yen
10 people / class
appointment: 090-6990-6185(Maeda)