posted on September 9, 2014
This place is written as [サッポロビール博物館] in Japanese.
Do you know how to pour a delicious beer from a can beer? When it comes to drink a beer, you don't care about it. Neither do I. But, you should know that, when you visit to Sapporo Beer Museum. A little tip makes your beer life happier, I'm sure. At the end of the museum tour, the tour guide, Miss.Suzuki, a pretty young lady, instructs how to pour a delicious beer from a can beer. This is a sort of technic with some knowledges of the Beer company. According to her instruction, that makes beer more smooth, flavor and tasty. Try it!
Condition of Beer
cooling a beer between 4°C and 8°C
keep it in the refrigerator for 5 or 6 hours
do not shake it
Condition of Glass
remove oil from a glass by washing well
upend a glass for well drying
cooling it in the refrigerator, not freezing
a recommended shape of glass is 1 diameter to 2 height ratio. See a photo below.
The First Pouring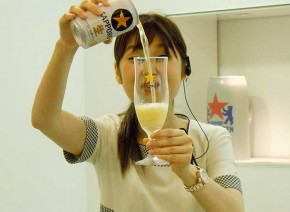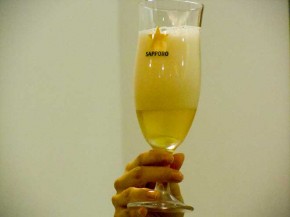 The Second Pouring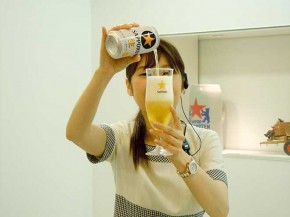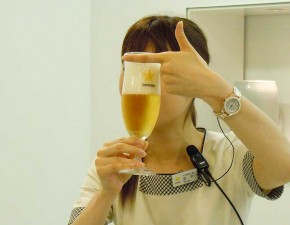 The Third Pouring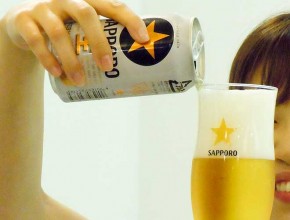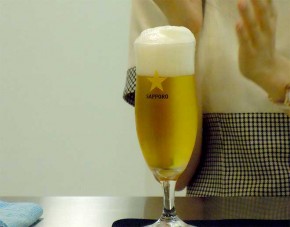 The Role of Beer Foam
Keep flavor and carbonic acid gas of beer.
Prevent a beer from oxidizing.
The Foam keeps a beer as long as fresh.
Drinking a beer by leaving foam carefully, It will be good for you to keep a beer fresh and flavor as long as you finish.
Sapporo Beer Museum
see more detail to read this article 'How Was The Japan's First Beer Made?: Exploring Sapporo Beer Museum'.