posted on July 17, 2014
This place is written as [ベロタクシー 札幌] in Japanese.
Velotaxi has been developed as a bicycle taxi in Berlin Germany, 1997 for the transportation system as a short distance.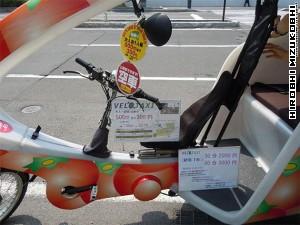 Not only for supplement of public transportation, Velotaxi has various roles for an environmental problem, aging problem, regional vitalization and employment issue. This novelty concept of Velotaxi has been wide spreading all over the world with the cooperation of transporters, advertisement partners, drivers, local people and administrations. Velotaxi is going to be very popular at events and parades. You can enjoy Sapporo downtown by 10 km/h speed.
Period
Open hour
10:00 – sunset
closed on a rainy day.
Velotaxi Fare
Adult: ¥300 (up to 500 meters, ¥50/100meters)
Child(elementary school, almost 12 years old): ¥150 (up to 500 meters, ¥30/100meters)
Chartered: ¥2,000/30min per 1 velotaxi,  ¥3,000/60min per 1 velotaxi
Capacity
2 people (3 people available include one child)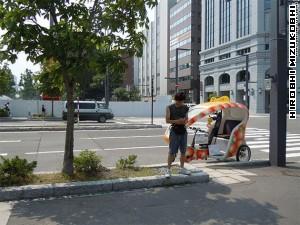 Reservation of Velotaxi
You can get a Velotaxi around Odori Park. That's really fun! This is worth riding. see Business area of VELOTAXI below. Velotaxi business area