posted on May 15, 2021
I picked up 5 places you have to visit when you come to the east area of Hokkaido.
I know there are too many valuable places to go which are more photogenic for Instagram and Video blogers who know more beautiful and exciting places more than I.
I've been living and driving for 40 years here in Hokkaido. I consider every places beautiful and valuable which make me feel as if I've visited or seen them for the first time. Most important thing is the time. When you have to go and should be there.
Of course in every season there are beautiful places I love. One of them is…
No.1: the lake Kussharoko in the town of Teshikaga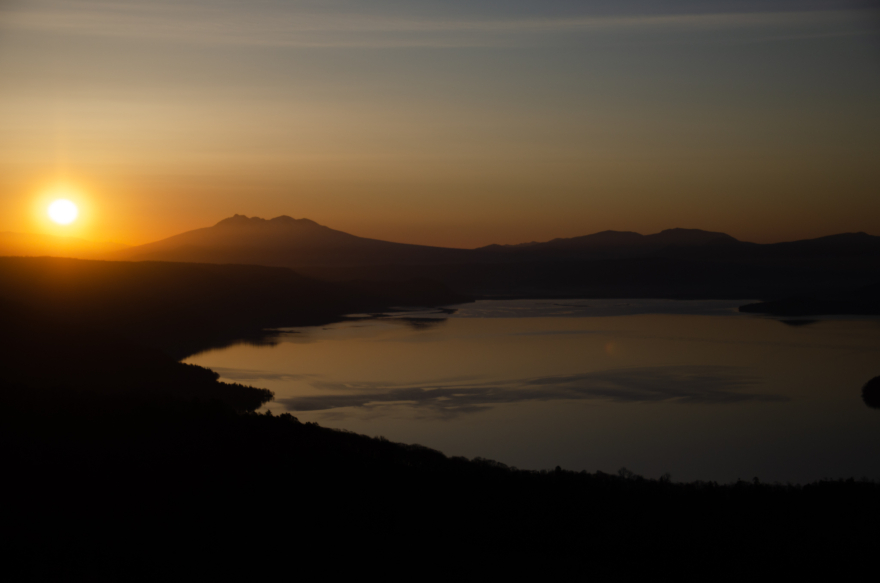 The lake Kussharo is the largest caldera lake in Japan. It is said that JR Yamanote line in Tokyo, its huge circle line just gets in this lake. The lake is located in Teshikaga town, the east of Hokkaido called 'Doto(道東)' area.
It is far from Sapporo, 366 km and about 5 hours by highway. If your airline go to Asahikawa air port, 230 km and about 3 hours and 50 minutes by highway. More, if you don't have enough time, use Memanbetsu air port. It takes about 50 minutes by car.

If you are not familiar with driving in winter, especially in Hokkaido, don't push yourself too hard. I recommend the seasons from Spring to Fall to visit.
The lake name, Kussharo or Kutcharo means 'the way out from the lake' by Ainu, the original inhabitants of Hokkaido.
Most Japanese say Doto area is seemed to be the most Hokkaido-like area which has endless straight roads and plane farms. Also there are so many deer and wild animals you see. Now that you'd like to suppose this area is just stereotype of Hokkaido.
I say that's right and NO.
When you come here Doto, you'll see many stereotype of Hokkaido which I don't defy exactly. But I think when it comes to enjoy Doto area, it is important to take a right time and place.
What is a right time?
In the very early morning, maybe everybody sleeping in bed, I recommend you go out there, it is nice to be just in front of your hotel. You would be in the mythical fog and see a flock of deer or you would encounter the rising sun.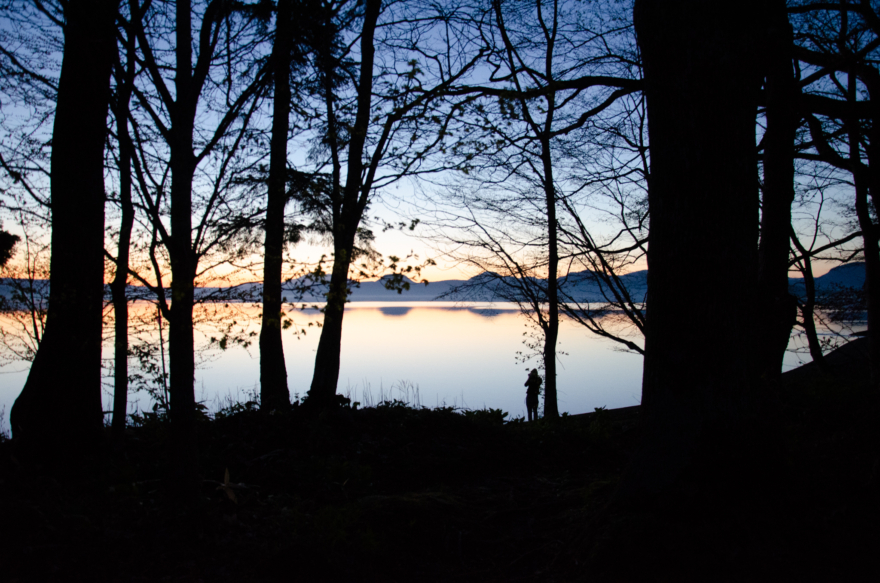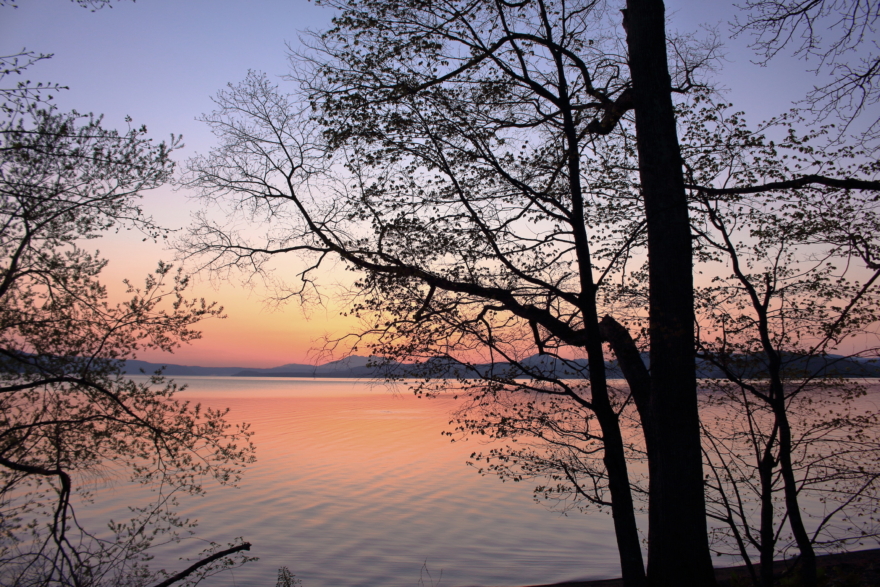 As staying around the lake side, you can have so many chances from wild nature here in Lake Kussharoko even if you are not in a spacial place. But don't miss a special moment which is mostly in the very early morning.
Kussharo Prince Hotel
My family and I love to stay in Kussharo Prince Hotel standing on the best lake side place in any other hotels. This is the best I think. All of rooms are facing the lake so that you can see beautiful shifting sceneries in every seasons in your room. This is the big advantage of this place.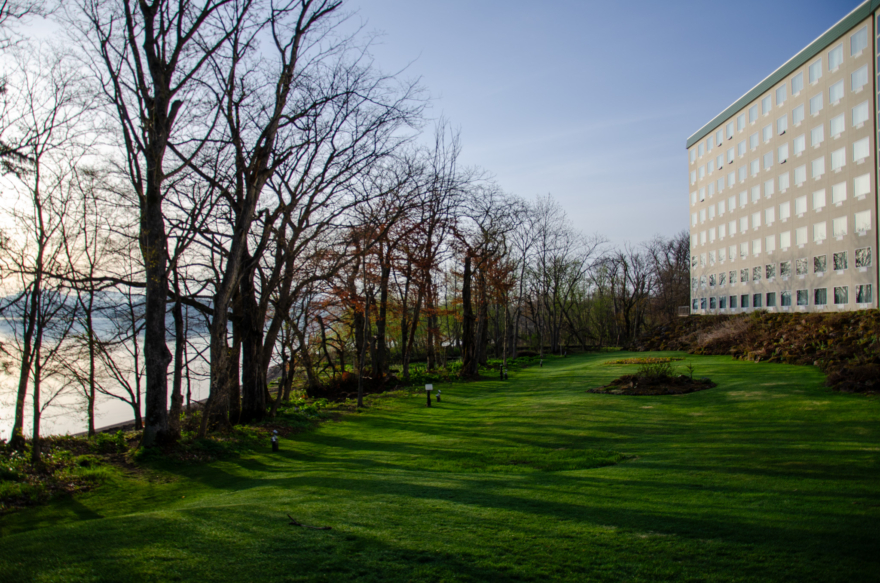 The hotel has a private garden and shore where you breathe fresh air and stay calm completely.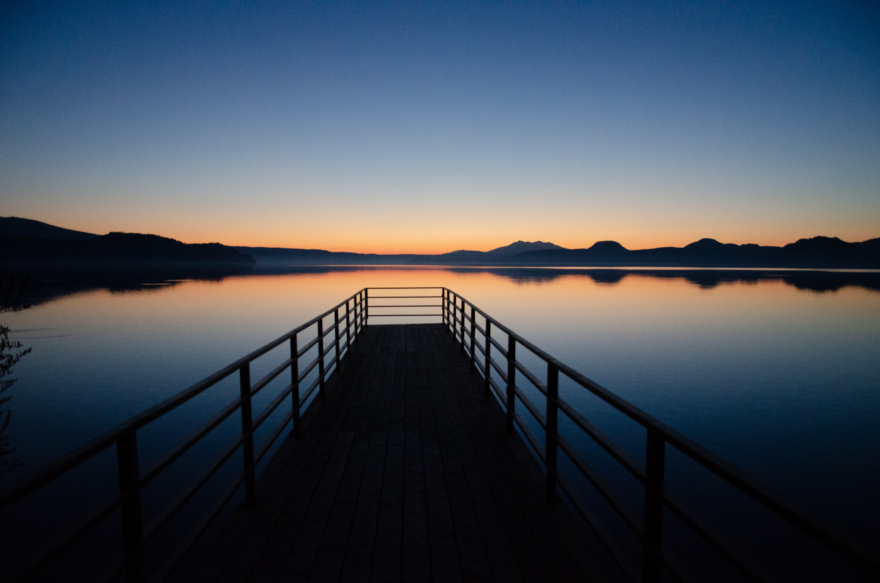 In the garden, two squirrels, 'Ezo-risu' you would find, say hello to you.
'Ezo' means Hokkaido and 'risu' means squirrel. They are inhabitants in this garden jumping from a slender branch and spray of a walnut tree to the next one. They are always chasing one another.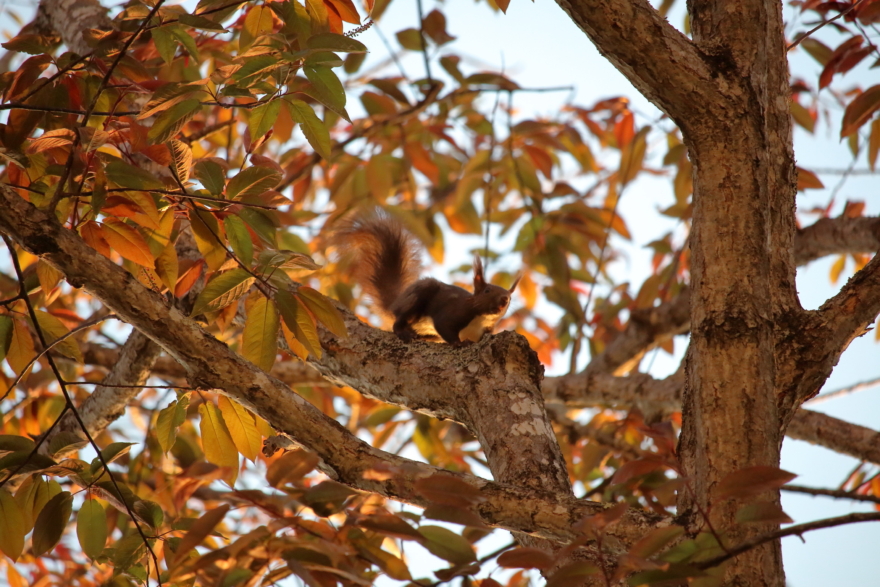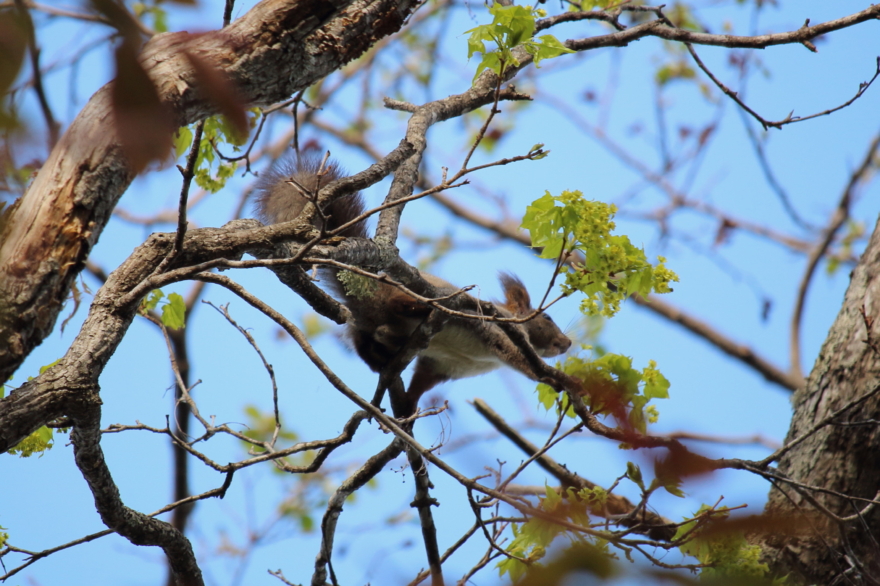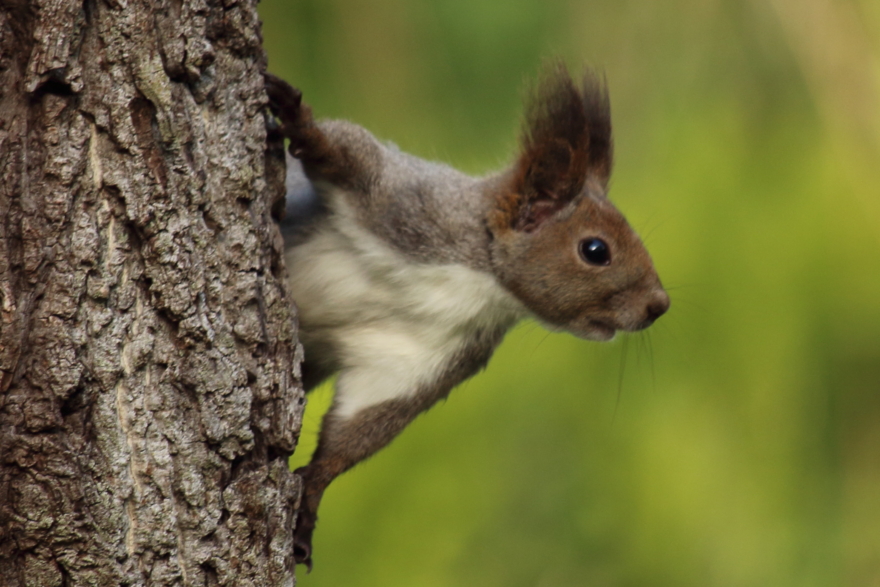 They are featuring a white belly and brown-gray fluffy cloths that are so cute! Their long-haired ears keep warming in winter.
Where to go?
Many activities and experiences waiting for you.
Basing on the hotel, you have a lot to do.
If you can get ready to go in the very early morning, of course before sunrise, it is nice to see the sea of cloud from the Tubetsu pass. It takes 30-40 minutes by car from Kussharo Prince.
see this page below…
A Great Sea of Cloud from the top of Tsubetsu pass
We always go there and look forward to see a cloud sea. From Jun to October, more than 60 percent probability you can get it. In August, more than 75% you get a cloud sea.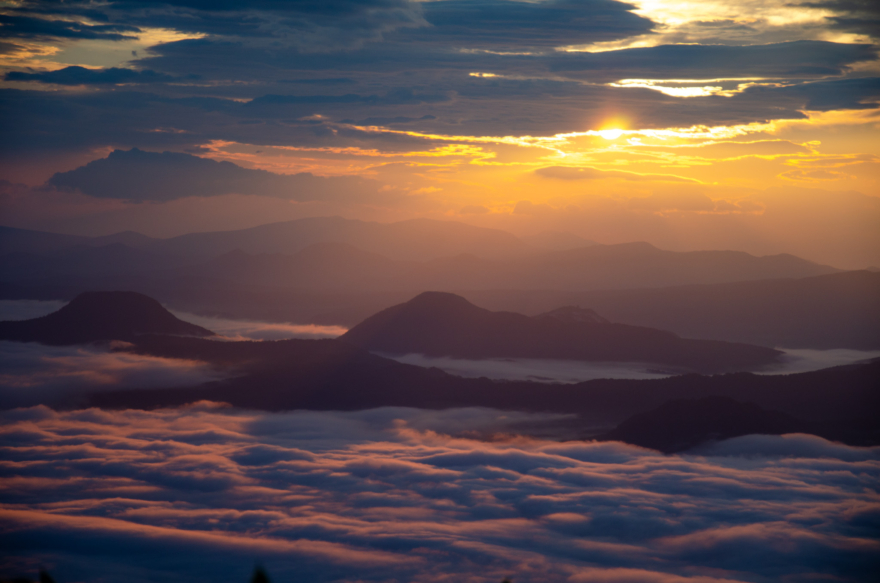 Walking to the Mokoto peninsula is easy to fun. It takes 5-10 minutes from the hotel by car.
A wide space parking and camping site is there. It is another nice idea to camp here. The camp site is opened from 25th April to the end of October.
You can enjoy canoeing too.
When it comes to canoeing in Doto, It is said the Kushiro river is a canaan for canoeing. So this lake is the start point of the Kushiro river.
Some canoe tours are available at the Kushiro river canoe port which takes 8 minutes by car. You can book your tour at the hotel. 'Asobiya' provides you many excellent activities including a cloud sea tour.
Finally, I recommend you a hiking to the mount Mokotoyama.
This is the highest mountain around the lake Kussharoko, but its height is 1,000 meters, not so high.
Parking your car at the entrance of the mountain where is more than 700m place and you go another 275 meters to hike. It is not so hard that you would take 60 minutes to the top, 2 km long and go down about 45 minutes.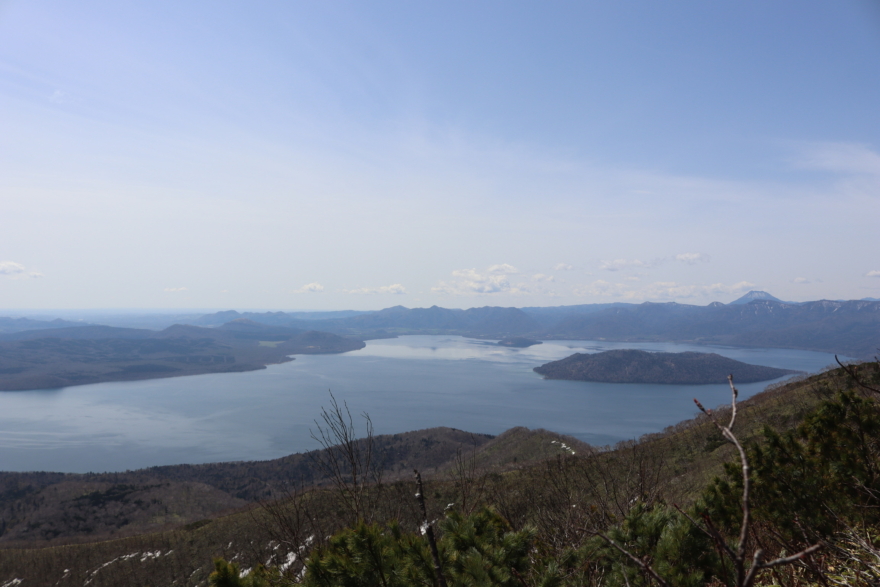 From the beginning of May, you can go to the top without crampons but some snows remain on the way. As always seeing the lake on the left side, it would become a happy walking.
See what I told you?
This is a valuable place you visit. And there are more and more I have to tell you which is next time and see you soon.