posted on July 27, 2014
This place is written as [狸小路商店街] in Japanese.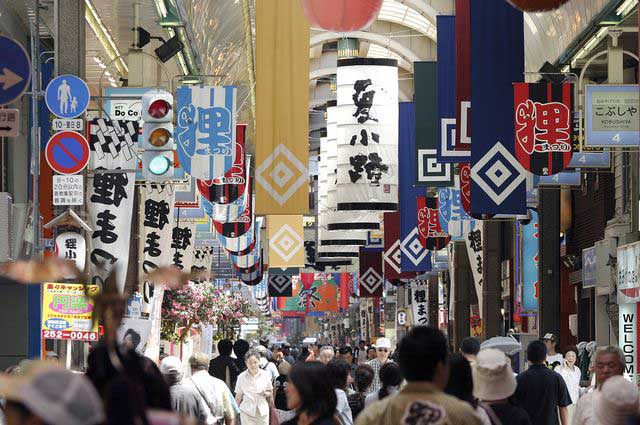 Tanukikoji Shopping Arcade(狸小路商店街) is a roofed shopping street located between Odori and Susukino. We are used to call 'Tanukikoji'. From the west side of the Sosei river to the west 7 chome,where the arcade is lying. There are about 200 shops in the arcade. This is one of the oldest shopping street in Hokkaido lasting more than 135 years. Tanuki means raccoon dog in Japanese. Koji means narrow street. Nobody knows why this shopping arcade is named as 'Tanukikoji'. It is presumed that there were some racoon dogs here, so that its name came from those animal.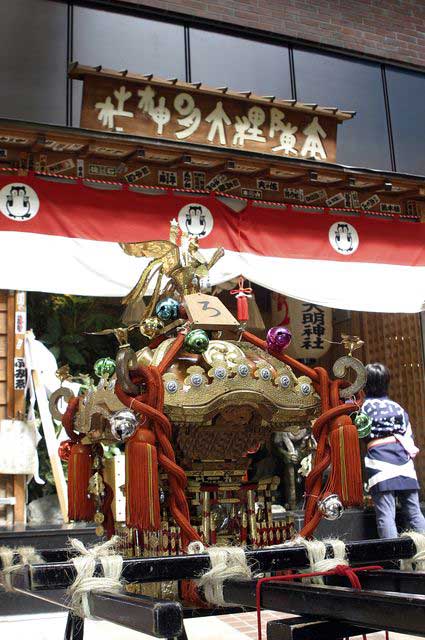 Another story, Tanukikoji is so close to Susukino where there had been some touting-men or prostitutes standing every night, that's why people called them as 'Tanuki'. According to an Japanese ancient tradition, Tanuki is an animal that takes the shape of a human or other figures such as a teakettle, the old folktale 'Bunbuku Chagama' is the story of Tanuki's kidding people. So that Japanese call a strange person 'Tanuki'. The original arcade of Tanukikoji had been still there in the Meiji era, 1873. So close to Susukino and Official area, it had been growing drastically. From 1958, the roofs were settled. In Tanukikoji 5 chome, there is a shrine called 'Honjin Tanuki Daimyou Jinjya'. It is said that Tanuki has eight goodness, for example, you have rush of business touching a Daifukucho(account book) in his left hand, or you have an easy delivery for a baby touching his stomach. Why don't you try?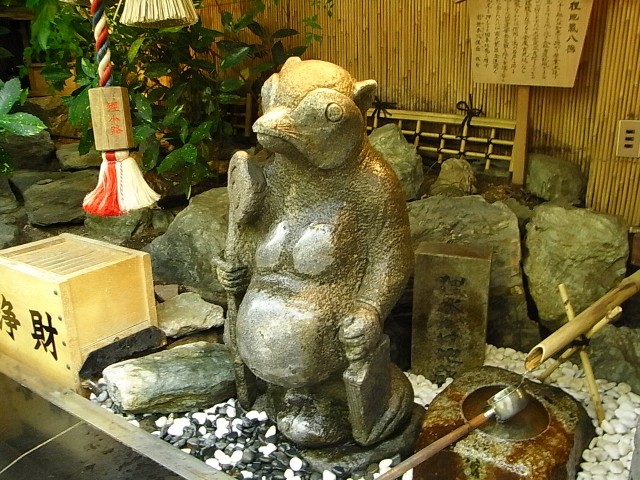 When you walk in Tanukikoji street, you are going to see some street musician or performers, especially at the night.
Access to Tanukikoji
from Susukino: 5 min walk
from Odori: 8 min walk
You can also access from Aurora town, an underground shopping street between Odori and Susukino.
Shopping
Foods
marine products, tea, rice, bread, sweets, fast foods, meat, fruits…
Fashion
ladies, mens, kids, sports, jewelry, watch, glass, bags, general goods, accessary
Interior
furniture, house ware, 100 yen shop,
Others
flower, souvenir, discount shop, re-used shop, supermarket, pet, tobacco, drugstore, cosme, bike, fuel, music, musical instruments, audio, PC, kimono, school uniform, barber/beauty goods, bookstore, travel agency, photo, Karaoke, rental shop, print, parking, cinema, cleaning, public bath, amusement…
Restaurants
Italian, French, Japanese, Chinese, Udon, Soba, Ramen, Yakitori, Izakaya, Bar/snack, foods to go, Asian, Other country…