posted on August 21, 2014
This place is written as [神仙沼] in Japanese.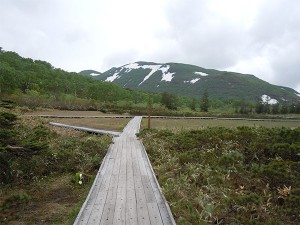 In the midst of Jun, there are some remaining snow on the mountain top, Mt.Chisenupuri, that is a volcano located in the Niseko Range. Extending a vast plateau of lava on the mountain where is a beautiful marshy place called Shinsen-numa. Shinsen referes to God and immortals, and 'numa' means marsh in Japanese.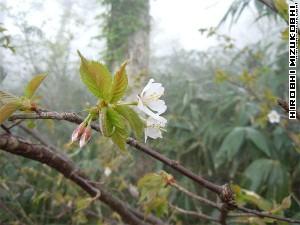 So "This is the place where Gods and immortals exist", said Toyomatsu Shimoda who was one of the founder of the Boy Scouts in Japan. When he had been climbing in Niseko Range, he had found the beautiful marsh in such a plateau. He named it Shinsen-numa. This is one of the most beautiful place in Niseko Range. From the middle of June to July, there are many alpine plants come into blossom. Snow just melted in the mountain, late cherry-blossoms come all at once. Their petal are small but pretty and beautiful. The weather tends to be quite changed on the top of mountain, so that you should have some rain wares even if sunny sky. There is a wooden footpath to the Shinsen numa from the entrance, so it is easy for not only novice hikers but also handicapped persons to walk.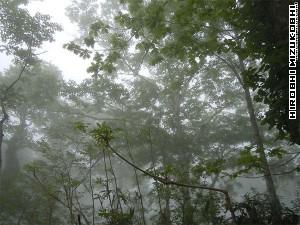 After 15 minutes walking, through the bending woods enduring heavy snow, you will find a vast marsh ahead and also many alpine plants appears. The forked footpath is linked to the Shinsen numa in the end, you just walk ahead. It is nice to come in the middle of June because there are some remaining snow over the mountain and many pretty flowers just in front of you. You can feel the end of spring and the coming summer with a cool wind blowing down a mountain leaving winter. No other place make you such a complex and gorgeous experience easier.
Access
No public transportation. You can access only by car.
Neighborhood
Goshiki Onsen(hot spa 五色温泉)
Yuki-Chichibu(国民宿舎雪秩父)
Niseko Yamano-ie(ニセコ山の家)
Niseko Grande Hotel(ニセコグランドホテル)
Hotel Kanro-no-mori(ホテル甘露の森)
Ski
Niseko Annupuri
Niseko Hirafu
Niseko Chisenupuri
Niseko Higashiyama