posted on September 11, 2015
This place is written as [さっぽろオータムフェスト2015 大通4丁目] in Japanese.
Sapporo Welcome Park, Odori 4 Chome.
The booths from famous shops and restaurants in Hokkaido get together in Odori 4 chome. A wine bar by Seicomart, Kururu no mori 'Odori restaurant' by Hokuren, Kita Kitchen, Jingisukan and so on.
You have to pay attention to No Smoking in all sites in Odori park and not only Odori park, but also central Sapporo area, Smoking is prohibited on the street.
11 September to 4 November
10:00 – 20:30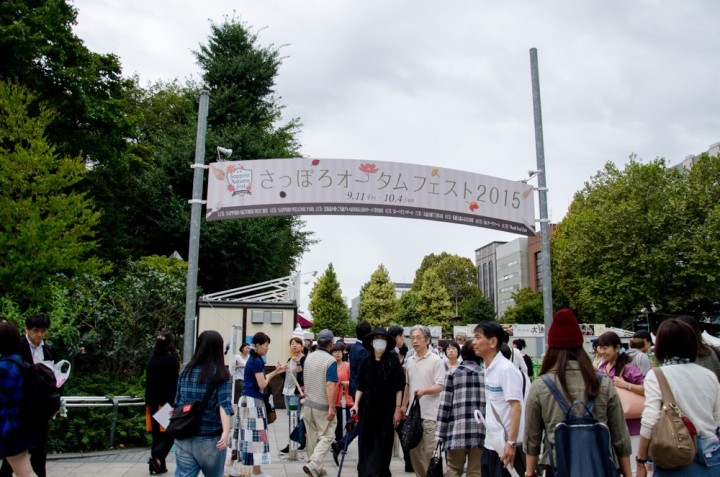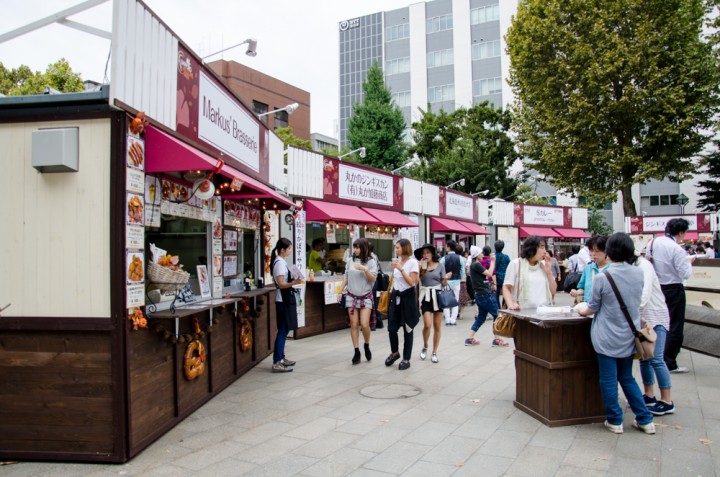 You will find your favorite Hokkaido foods.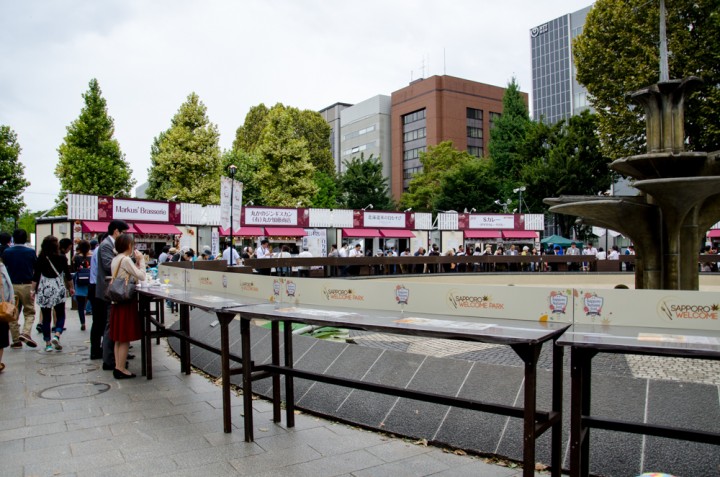 There are many seats and standing tables in every sites.