posted on June 12, 2014
Odori Koen Park(大通公園) serves as the Symbol of Sapporo as well as The Clock Tower called 'Tokeidai'. It divides Sapporo central area into the north and the south. The main area of the city is composed of a grid so that travelers can find their destination easier. Odori Koen Park is settled in the center of the grid. Therefore, we have various festivals here such as Sapporo Snow Festival, Yosakoi Soran and so on. 15 minutes walk to the Sapporo station from Odori Koen Park and 10 minutes to Susukino. You can go both directions by walking through underground shopping areas which are called Pole Town, Aurora Town and Chikaho under Odori Koen Park. From the end of November to the end of Descember, Xmas' day, Sapporo White Illumination is held in Odori Koen Park. It ends Just before Sapporo Snow Festival. Gems of illuminations fascinate you in the white night.
Access
Odori Station (Nanboku Line/Tozai Line/Toho Line)
Map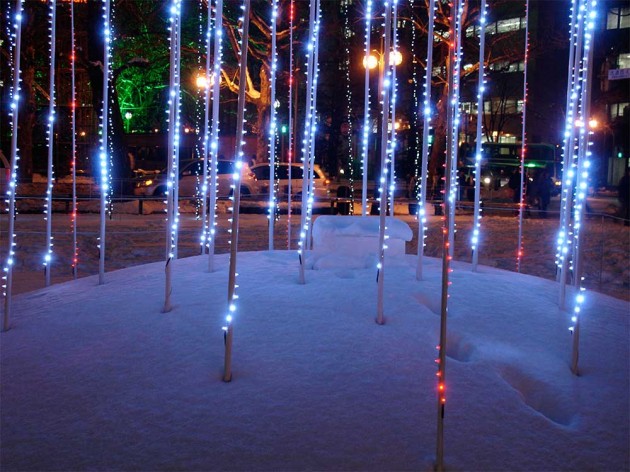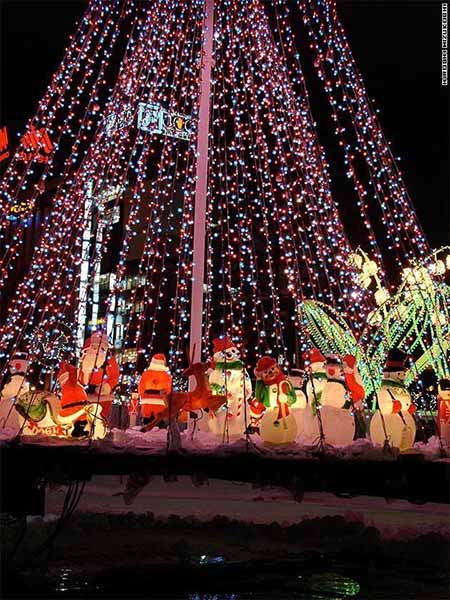 Sapporo Snow Festival
The festival is held from the beginning of February to the next week every year. The times are the coldest season through the winter so that snow sculptures are kept in good condition. And furthermore, we have much fresh snow every day which makes sculptures more white beautiful. That's why we have the festival in such a frozen days. By the way, if you make snow sculpture with soiled snow, the sculpture will melt easier and it can't be kept more than a week.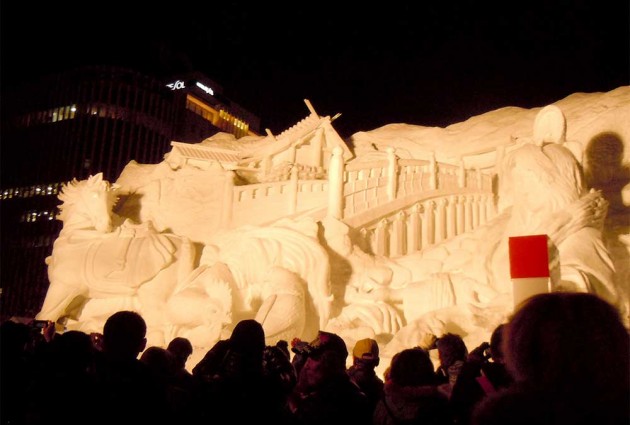 Corns Come After Snow
The end of April, The corn wagon appears in the park. This is one of the most famous specialty in Sapporo. see details…
Yosakoi Sōran Festival
The biggest festival in summer is held in the park. It starts from the beginning of Jun to the next week. More than 270 teams participate in the festival. The roots of Yosakoi Sōran is derived from 'Yosakoi' festival in Kochi prefecture which started 60 years ago and has spread across the country. see more detail about 'Yosakoi' in Kochi. Yosakoi is a kind of dance festival as well as Carnival in Rio de Janeiro. There is no decorative illumination and it's scale cannot be compared with that of Rio, but enthusiasms of participants are the same. Hot summer comes in Ōdōri Park after Yosakoi Sōran.