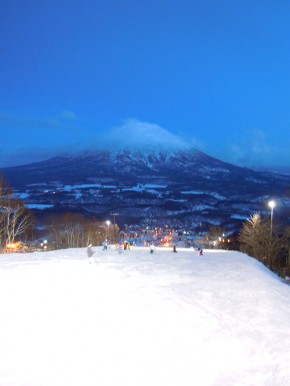 Niseko Ski Area consists of four ski areas on Mt.Niseko-Annupuri, height 1,308m, which is now called 'Niseko United'. It takes about 2 hours 30 min from Sapporo by car in the winter. In summer, about 2 hours. Mt.Niseko Annupuri is a part of the Niseko-Shakotan-Otaru Kaigan Quasi-National Park and is the most eastern park of the Niseko Volcanic Range. In the winter, the winds from Japan sea which contains much humidity collide with Mt.Niseko Range which brings the light crystal powder snow on the Niseko Ski Areas.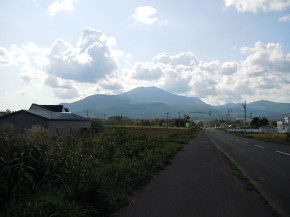 There are much powder snow in every Hokkaido, especially north-ward, such as Furano, Asahikawa, Iwamizawa, Rusutsu, Yubari and Sapporo. You will not experience such a much beautiful powder snow in any other place except Hokkaido all over the world. Hokkaido is the Kingdom of powder snow. Niseko Ski Are has the most wide-range ski areas in Hokkaido because of uniting of four ski areas. You can enjoy several kinds of slope with your skill, from a novice to an experienced skier.
Niseko HANAZONO Ski Resort
Powder, piste, pipe and parks: HANAZONO has it all! A variety of courses including dedicated learning areas for beginners, terrain parks, FIS half pipe and the exciting tree runs of Strawberry Fields. Additionally, the HANAZONO 308 Centre offers an inviting apres ski experience.
Niseko Grand Hirafu Ski Resort
With the largest area of the 4 resorts, Grand Hirafu boasts an unforgettable powder snow experience. A wide range of facilities can be found at the base of the mountain including hotels,condos shops and restaurants. Grand Hirafu's amenities will have everyone enjoying their snow holiday more than ever.
Niseko Village Ski Resort
Incredible off-piste powder skiing with The Green Leaf Niseko Village and Hilton Niseko Village at its base! Niseko Village boasts some of the best and longest skiing and snowboarding trails. Scenic courses lead through beautiful natural forests and family focuses are abundant.
Niseko Annupuri Ski Area
Skiers and snowboarders of all abilities can enjoy fresh powder snow or perfectly groomed runs. Niseko Annupuri offers fantastic views from the slopes that lead to a well-designed base area featuring natural onsens. Which Ski area you go, you can ski every areas with All Mountain Pass.