posted on September 20, 2014
This place is written as [北海道開拓村] in Japanese.
Historical Village of Hokkaido is literally a place for Hokkaido history where you can experience a frontier period of Hokkaido from the earl Meiji era to the midst of Showa era, around WWII. This is a kind of the theme park for Hokkaido History which is consisted of four parts such as the central city area, the fishing village area, the agricultural village area and the mountain village area. You can move by stagecoach from the main street to the agricultural area. There are many events that you can experience for making some crafts or toys which were used in the old days.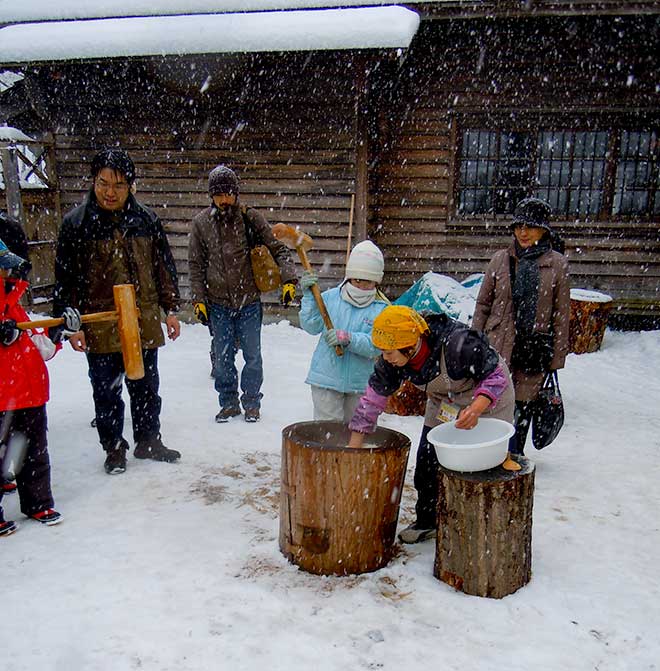 There are some mochi-tsuki events in the end of Descember. Mochi is a rice cake which is pounded glutinous by Kine inside Usu. This is very familiar to Japanese, especially when people welcome New year, they make some Kagami-mochi, a two stories round rice-cake offering to a deity in their home. So people prepare some kagami-mochis before New year. Mochi-tsuki is recognized as a kind of luck charm.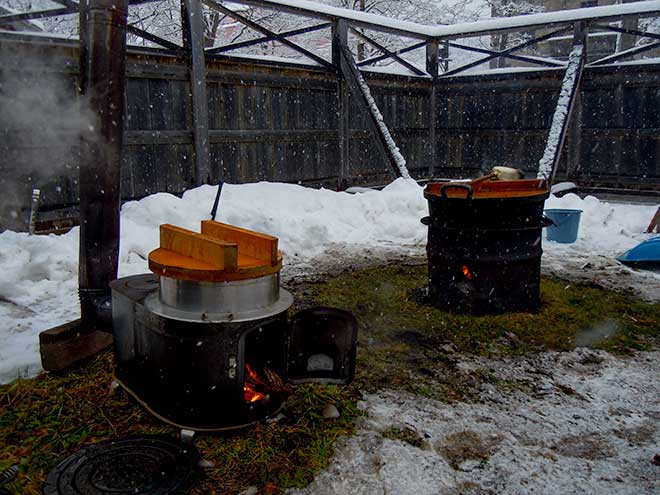 Rice are steamed by a big rice cooker.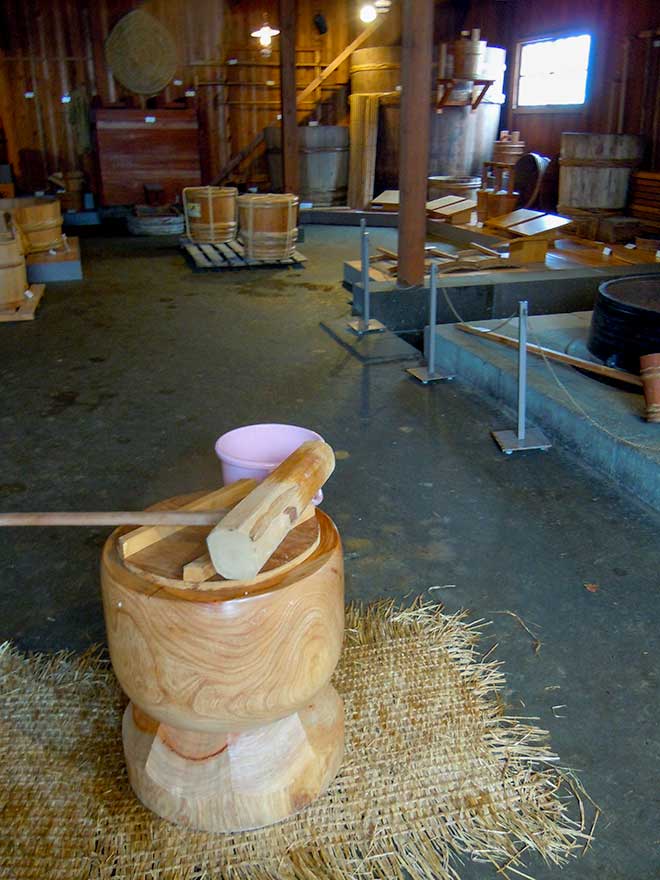 Usu like a big cooker made with wood or stone and Kine like a hammer also made with wood.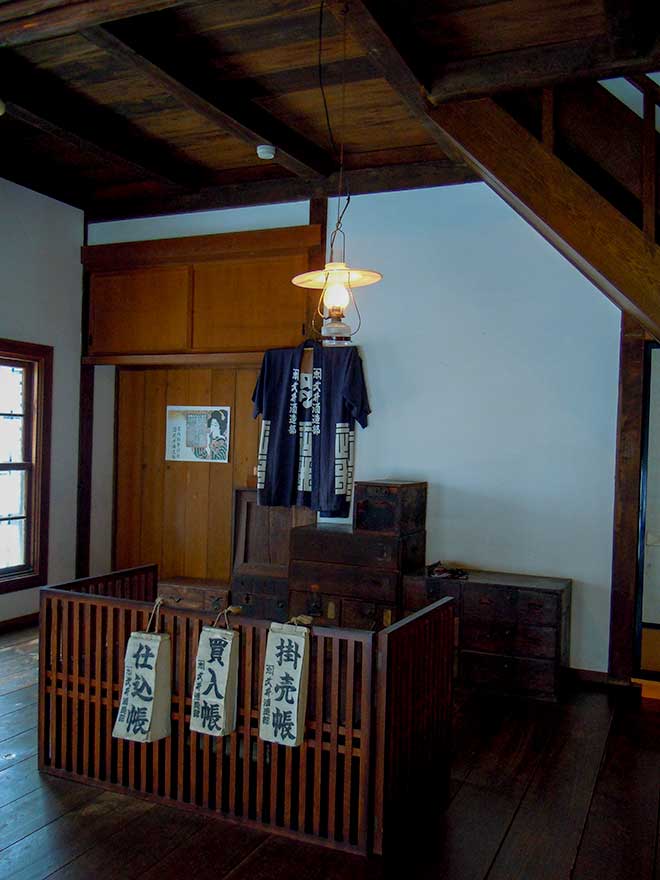 This is a counter of some shop for house ware or something.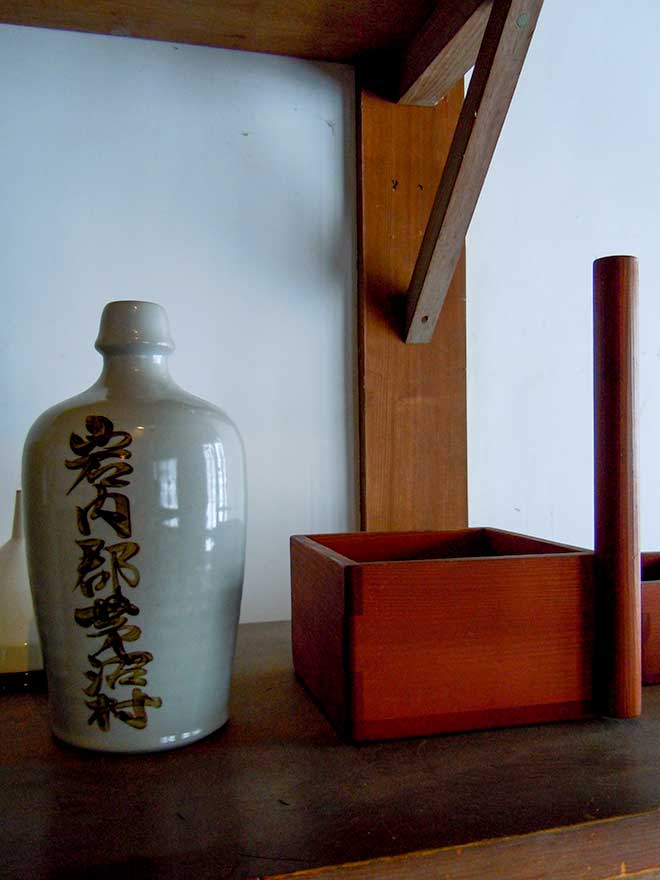 Tokkuri, left and Masu, right. Tokkuri is used for sake bottle and Masu is used to measuring amount of rice.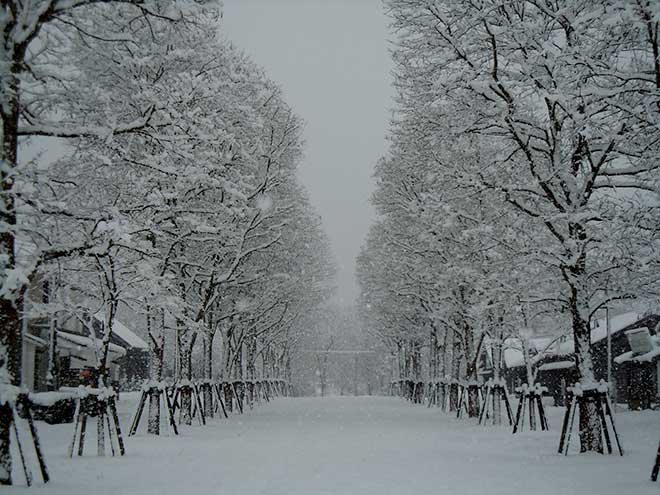 A street of the Village.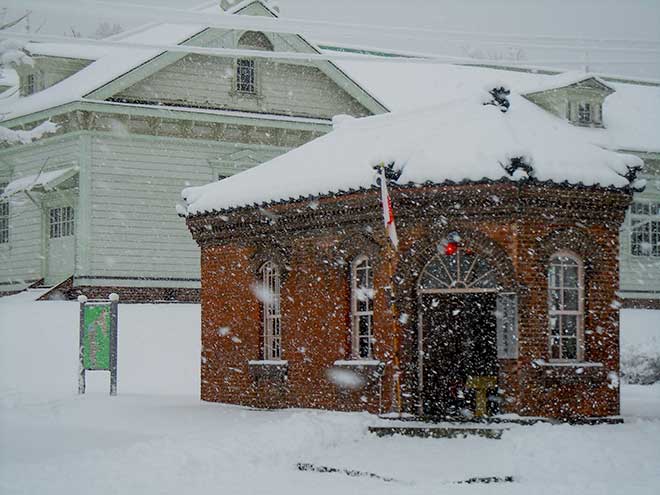 A Koban of the Meiji era, a police officers staying. The system of Koban is still going on in these days.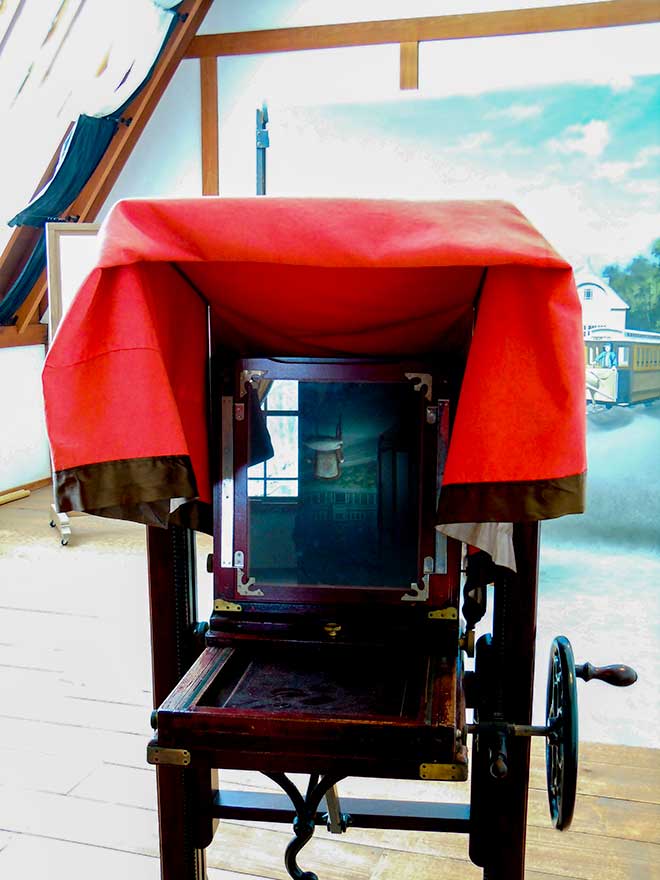 Inside a photo studio. A nice photo studio that is really worth visiting.
Access
Take JR or Tozai Line(Subway) to Shin Sapporo Station(JR or Subway)
Transfer a bus bound for [No.22 Kaitakunomura開拓の村] to last bus stop. It takes 15 min.