posted on October 12, 2019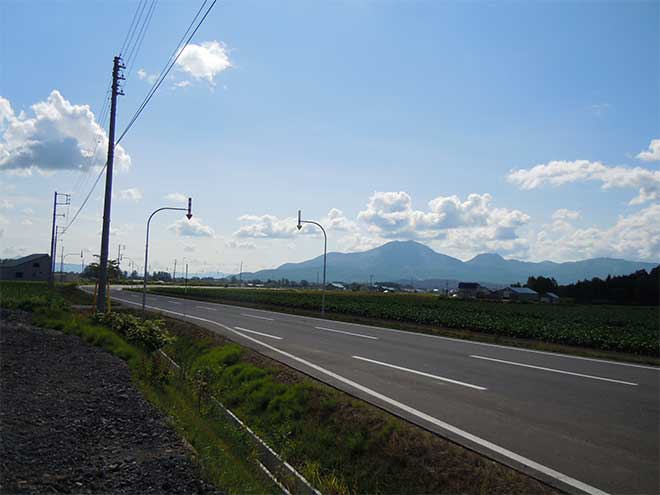 When it comes to travel in Hokkaido, it is nice to go by rental car. You can go anywhere you want and easy access to the most beautiful sites. Now, there are many rent-a-car shops around the airport and big cities in Hokkaido. There are many beautiful and exciting sites that I want to show you, but it is too hard to reach by only public transports. So you are supposed to drive a car.
There is one thing I have to tell you for driving in Hokkaido. Hokkaido is the most dangerous place for driving,too, in spite of the most beautiful place. Hokkaido had been the place where there are the most death amount of traffic accidents for many years. Nowadays, its amount has been declined year by year, but Hokkaido has been in the 4th worst position in Japan. Fortunately, I have not so often heard serious accidents of foreign driver. But it is true that a whole family visiting Hokkaido were killed under the slippery road in the winter some years ago. This was a big tragedy and never happened again. Autumn coming to Hokkaido, it is time to see Red leaves at the mountains or parks. The season of driving a car has come and you should enjoy driving everywhere. There are some instruction for you, novice visitors in Hokkaido.
10 advices for driving in Hokkaido
1.Display a novice driver's mark or a senior driver's mark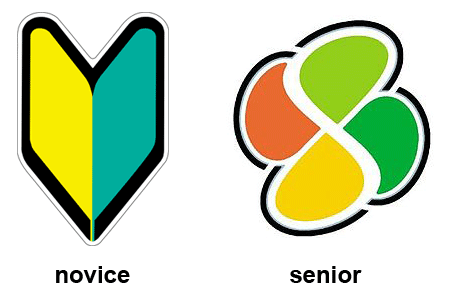 If you display these mark on the front or the back of the car, other drivers are supposed to watch your driving. Even if you have enough confidence for driving, it is a good idea to show the mark. For senior driver, you should do it.
2.Gas up before you go through the pass
You need to gas up before you get through the pass of the high mountain. There is no gas station around there. Also you have to check your gas before the night. The more rural you go, the earlier gas-stands close. They often close before 20:00, sometimes, 18:00 in the rural town. Don't forget it.
3.Watch animals such as a deer, bear and fox in the night
Mostly in the east of Hokkaido, many deer or serows jumping to the road. This is very dangerous. When you encounter a small animal at the case, don't handle quickly. Your car must be crashed outside road. Though I feel sorry, you should go on even if you hit them.
4.Bring a portable toilet for little children
There might be no gas station, convenience store or the station of road for the long time as driving in rural area. This is a tragedy for adults,too. Portable toilets are deal at the car device shops such as JMS(ジェームズ), Autobacks(オートバックス) or Homack(ホーマック).
5.Watch a intersection of good visibility without a signal in the rural
This is a dangerous case of accidents. Drivers are aware of existing each other, but they don't know which side road is prior, so that they are going to crash in the worst case. Slow down your car and watch it.
6.Watch Bicycles
Many bicycles are there, especially in the big towns such as Sapporo, Asahikawa, Otaru, Hakodate. Bicycle riders are so dangerous and don't stop at the signal. They drive as if they were walkers. This is a bad habit by Japanese. Most Japanese riding a bicycle doesn't think they are driving a vehicles. Bicycle is a light vehicle under the law of Japan. But if you hit them, police men usually put the responsibility on you even though you did drive with a good manner. Set a drive recorder or rent a car with one.
7.Don't break quickly during corner or curve on the icy road
Of course, you are going to spin. Slow down perfectly before curve in the winter or on the icy road.
8.Don't stay in the car, when you have to stop on a bad visible road in the winter
You are going to be hit by a car coming behind. Many accidents occur in this situation. Especially in the winter and stormy condition, don't stay back your car,too. Away from your car and light a smoke candle for emergency and help someone or call 911.
9.Don't leave anything in the space watchable from outside as your parking
Thief watch your belongs even if you are parking in the any safety area.
10.In the center area of Sapporo, there are many one way traffic
Even if Sapporo citizen, many people make mistakes. Be careful and watch the sign above.
Related Article
See this article '10 Check Points of Driving in Hokkaido'.