posted on September 27, 2017
Want to find ATM? 
Get the JAPAN POST BANK ATM Finder app.
The only thing you have to remember traveling in Japan is that you can find a Japan Post Bank wherever you go any small town or other rural areas. Japan Postal Banks are there and they have an ATM which make you withdraw money.
It is easy to find one from your current location with GPS. The App shows an entire route as below.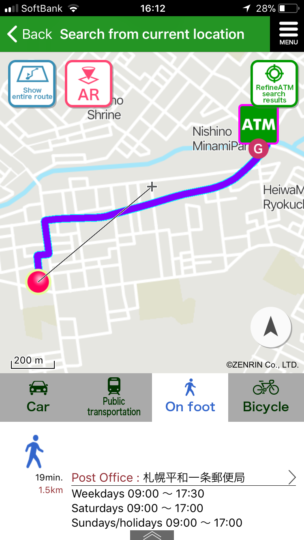 It shows how to use an ATM and to search ATM by keyword. There are more useful menus that make you convenient staying in Japan. Available for multiple languages, iOS and Android.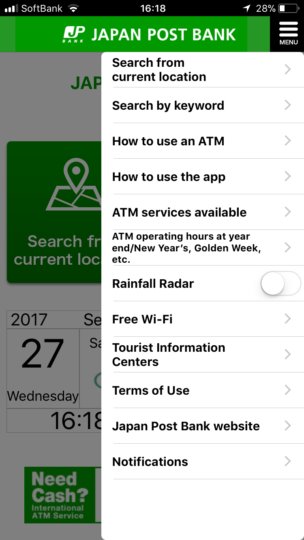 See below.
http://www.jp-bank.japanpost.jp/en/ias/en_ias_app.html
See this related article.
ATM in JR Sapporo station Mall: APIA, PASEO, ESTA and Stellar Place