posted on October 21, 2019
This place is written as [豊平峡ダム] in Japanese.
20th October, 2019, I went to Hoheikyo Dam near Jozankei in Sapporo. What a beautiful day it was. Red, orange, yellow and moss green and needle-leaved tree deep green here and there.
The day is Sunday and so many people go there, too. The narrow road to Hoheikyo from Jozankei made long long traffic jam, so that I had to reach there, I mean parking area, it took almost 30 minutes for last 500 meters. Relax time for driving made us time to have a family talk that's really good.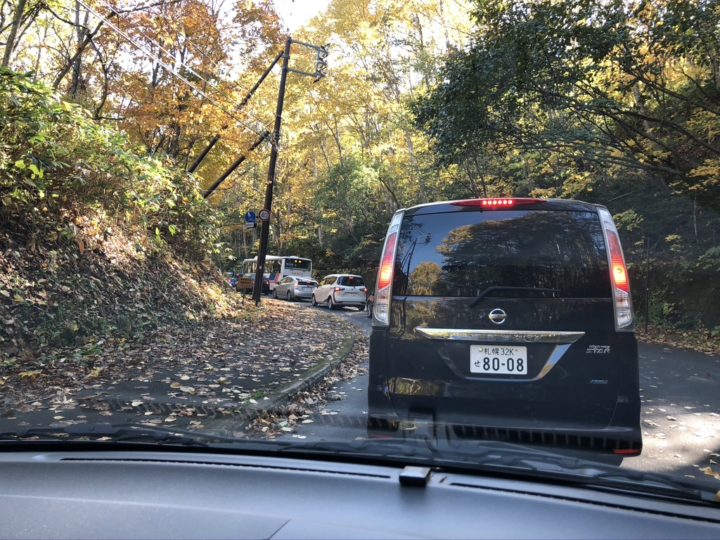 We transfer electric bus to get to Hoheikyo dam. The buses had been operated every 5 minutes for holiday schedule. 
You can get a ticket at the small booth.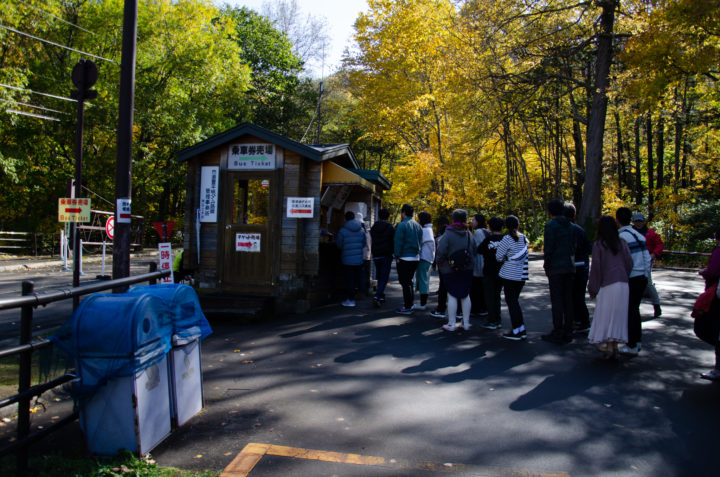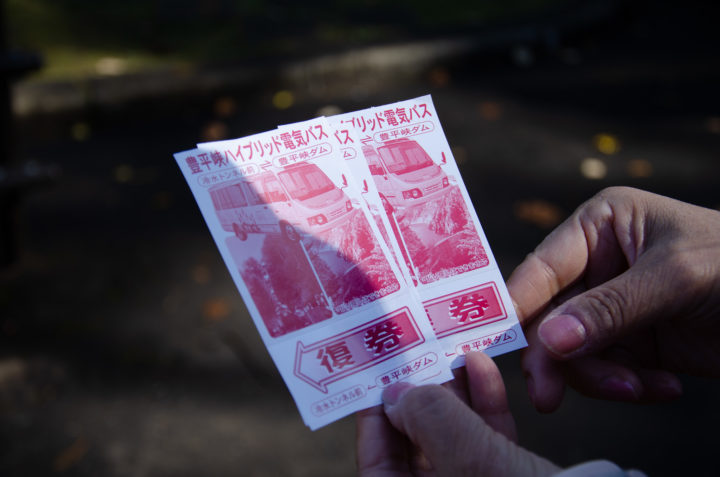 It was 6-7 minutes from parking area to Hoheikyo dam with 40 peoples on a bus.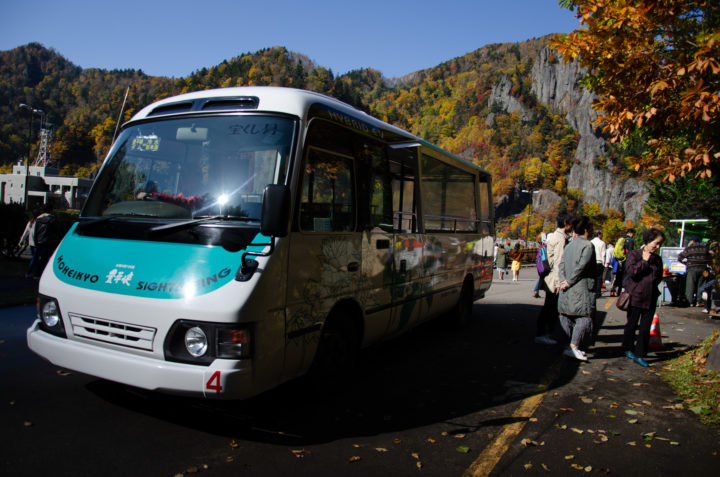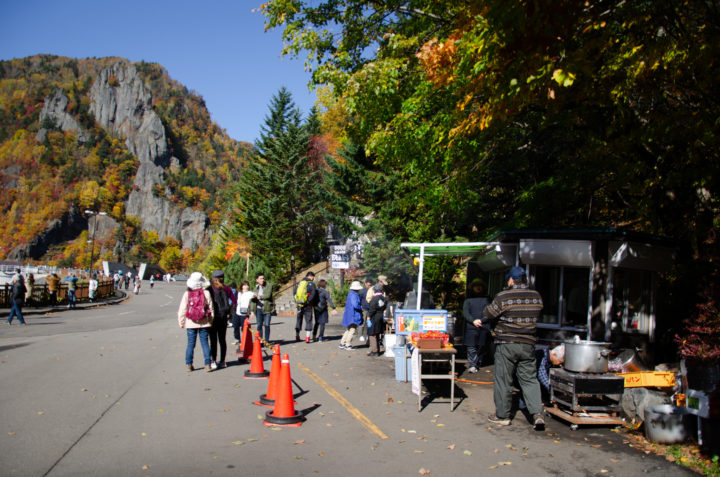 Snacks and mushroom miso soup at the right side booth.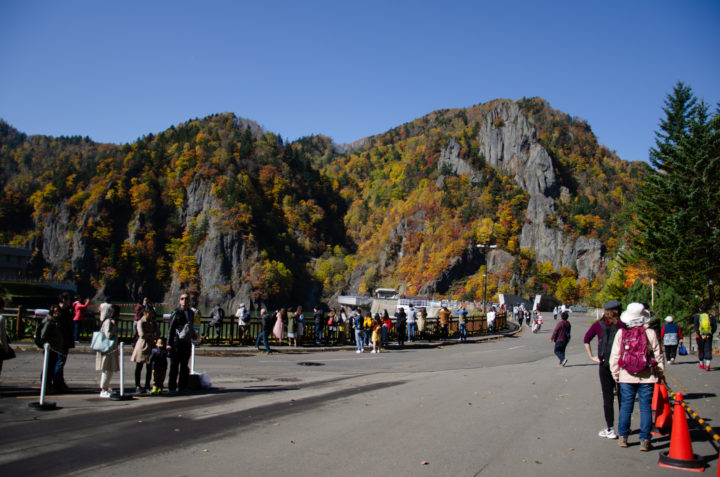 Japanese love autumn leaves everywhere in Japan. Jozankei is one of the the best 3 location in Hokkaido. Bare rocky hills and colorful leaves are only seen here Hoheikyo around Sapporo area. Sounkyo is also famous for autumn leaves in Hokkaido, which is very rocky and steep. If you have a plan for hiking or climbing Mt.Kurodake or Mt.Asahidake, it is nice to drop in Sounkyo.
Anyway, I went to the viewpoint place by walk, just 5 minutes.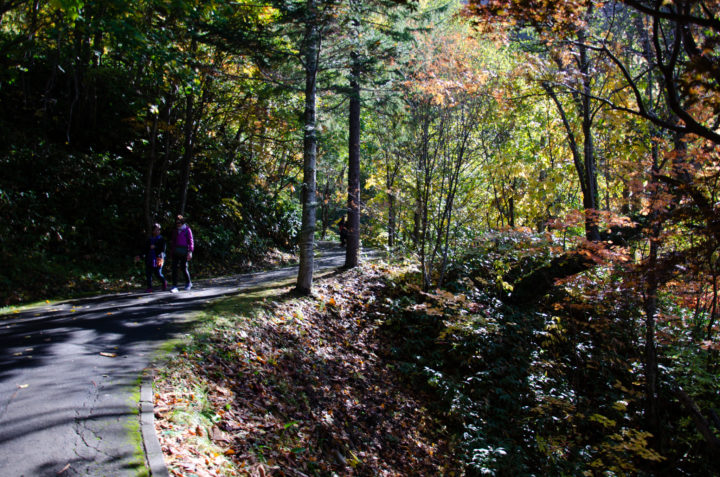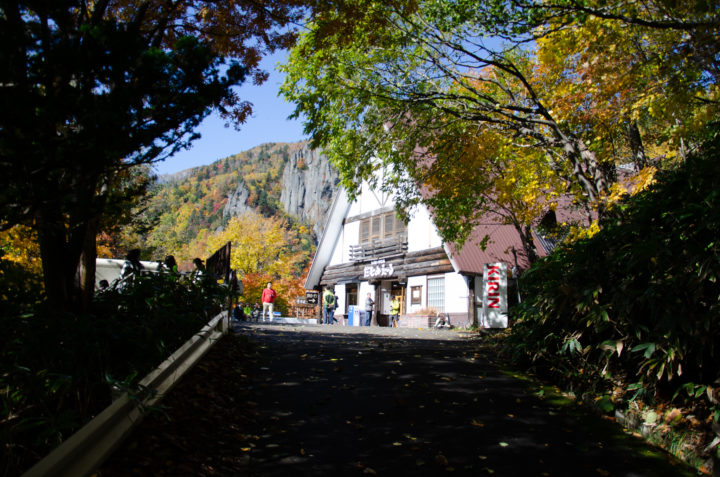 A shop and a restaurant in the hut.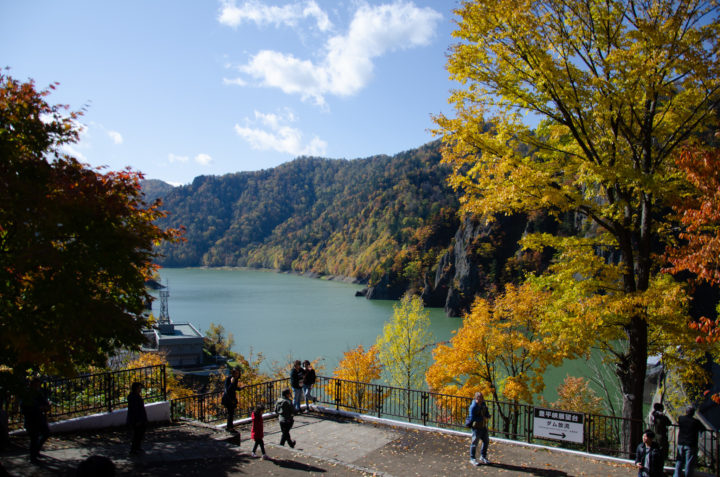 You can see entire scenery of Hoheikyo dam.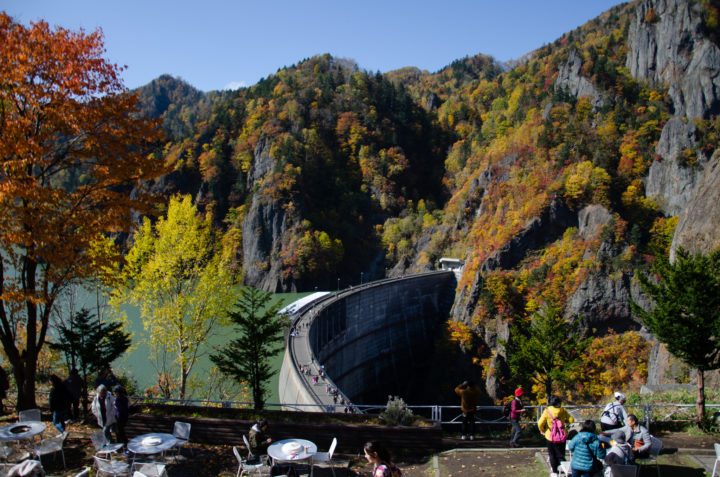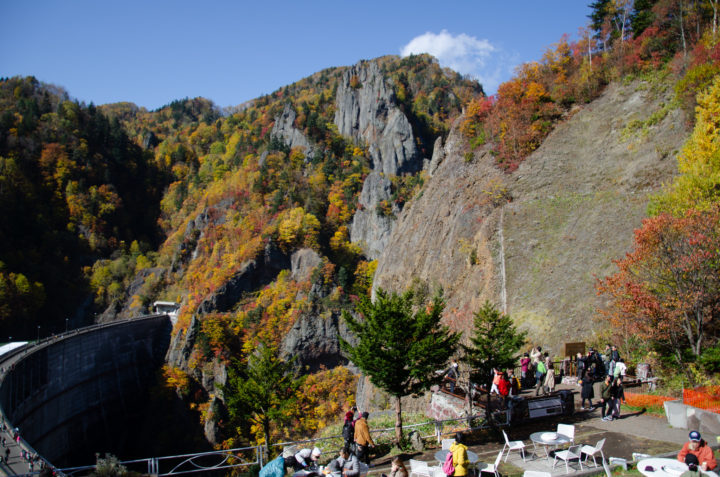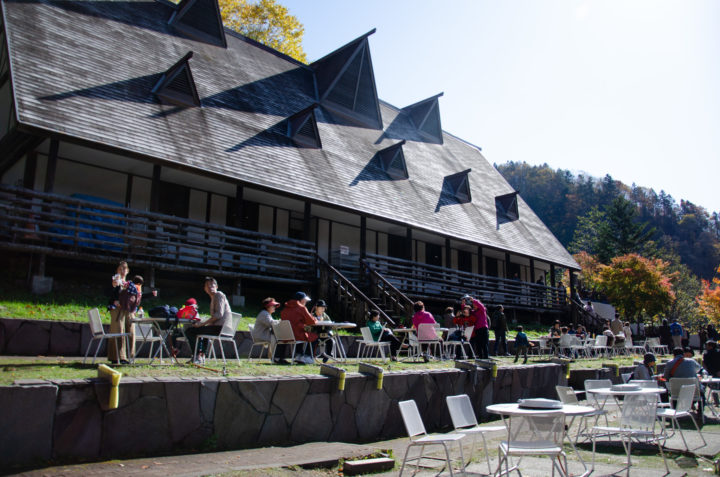 It was warm temperature even though the end of October. Many peoples and families enjoyed Jingisukan out there.