posted on June 9, 2014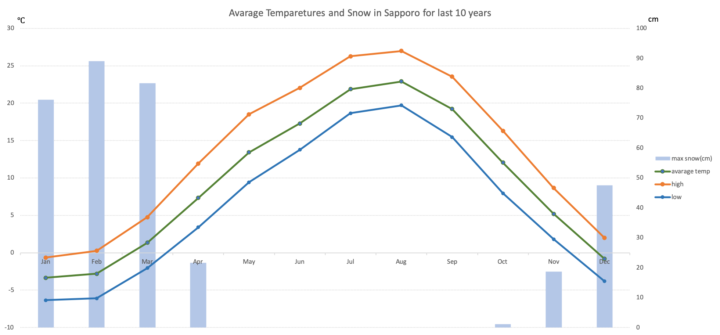 Sapporo, the fifth largest city in Japan, over 1,900,000 people. It has the prefectural office of Hokkaido, the northernmost of Japan. There is much snow in winter, very short spring and summer and early autumn. As soon as snow gone, all flowers start blowing. Sakura, Cherry blossoms(桜) comes after Ume blossoms(梅) in Honshu,the main island of Japan. In Hokkaido, Sakura and Ume come at the same time. You've never seen such a beautiful sights in Japan except Hokkaido. Japanese are used to express the coming of a season and seasonal turning points looking at flower blossoms through the ages. Ume means the incoming of spring, the same as Sakura. There are some weeks between Ume and Sakura in Honshu. Spring starts from February and it ends to April. Even in March, We can't say Spring's coming because of much snow in Hokkaido. That's why Spring in Hokkaido is very short.  From the end of April to the beginning of May called 'Golden Week' in Japan. After the Golden week, the temperature are rising day by day. People are going out for outdoor activities such as hiking, looking for alpine plants or cycling and so on. Main festival of Hokkaido Shrine(北海道神宮例祭) is held at the beginning of Jun. This is one of the most major festival of shrine in Hokkaido. After the festival, Summer comes in Sapporo. It is not rare to be over 30°C continuing a week in summer, however mostly cool and dry air.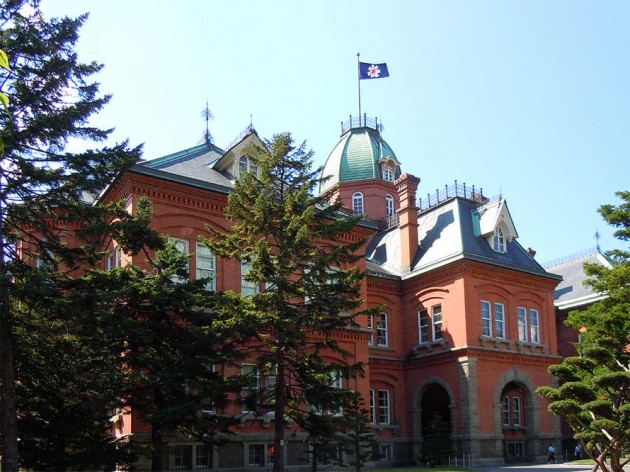 There is no rainy season in Hokkaido. From the beginning of Jun to the beginning of July, it is unpleasant to have wet air and high temperature in Honshu. On the other hand, it is one of the best season in Hokkaido so that people are going to have funs for outdoor activities.  The temperature is not so high and not so cold to feel comfortable staying every where.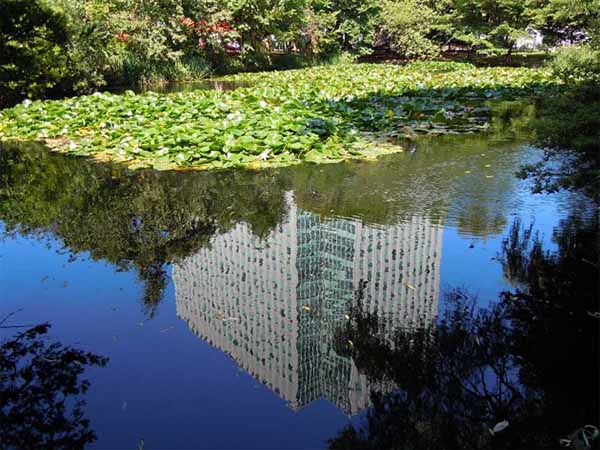 Odori Koen Park, Maruyama park, Nakajima park, Botanic Garden Hokkaido University, The Former Hokkaido Government Office called 'Akarenga' are placed in Sapporo central area. Get some lunch at grocery stores near you. You will spend so nice time to have a delicious lunch surrounded by the beautiful scenery.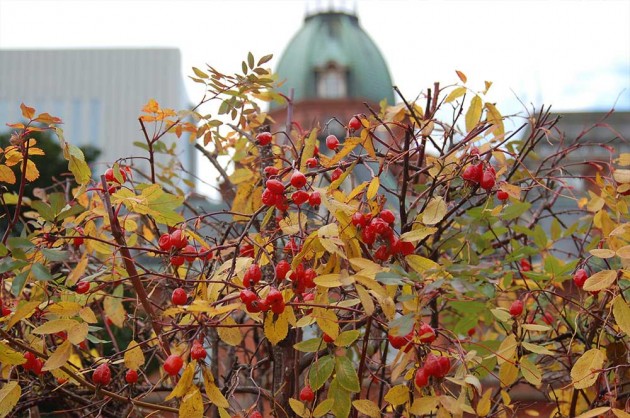 Autumn comes early and we feel the air cooler through 'Obon', a kind of Festival for ancestors in the end of the August, even if the summer still goes on in Honshu. It turns red in high mountains, Mt.Asahidake, Mt.Kurodake, Hidaka mountains and so on. The waves of red are occupying from the towns to the cities until the middle of September. As many Typhoons come to Honshu in this season, there is rare Typhoon in Hokkaido. This is also one of the best season for tourism. Not only nice weather but also a bountiful harvest and fruits of the sea. Your stomach are going to be full with blessings of nature, which also make you refresh all the time. Every item of Hokkaido is waiting for your coming.
At last, real Hokkaido comes in the winter. There are many ski areas here with powder snow in the most cold winter even if you don't go to Niseko. Not only Niseko has powder snow but also Sapporo. You'll enjoy skiing at ban.K, Teine Highland, Moiwayama, Makomanai etc. These ski areas are so close to Sapporo central area that you can go within an hour. Take a tour bus or a taxi with no equipments. Enrich rental services make you happy. You just keep in mind not to overwork. Please come back to your hotel with no cane or no plaster cast. Nice foods wait for you. We are sure there is no reason not to come to Sapporo.